How does your company make money? How difficult is it to reach your goals? Where do even start to affect change? To answer these and other important questions, Atomic Revenue looks at the entire process of how revenue flows through your company, starting with a diagnosis of over 130 revenue-related processes to learn what roadblocks need to be removed. Then we resolve the issues with a data-driven strategy, and finally optimize the results to ensure you reach your revenue goals with more efficiency and less struggle, year-over-year.
So, what would it look like for you, in your business, if you were to engage Atomic Revenue for revenue operations growth? Let's take a look at a typical engagement and how it could help your company throw off the cobwebs and breathe life into your revenue objectives.
Our Proven Revenue Operations Process
Our expertise centers around the emerging discipline of revenue operations, which combines your people, process, technology, and data with strategy and tactics for lead generation, sales conversion, and customer advocacy. This end-to-end revenue production process will move your company into the realm of full profit potential and keep you there.
To begin the revenue operations process, which starts with a minimum four-month program, we start with an assessment to diagnose and prioritize revenue production opportunities. Next, we help your team and your trusted vendors resolve inefficient or ineffective operations that slow your growth and/or decrease profitability. Then, having built a Key Performance Indicator (KPI) framework in the diagnose phase, we support your team in making data-driven decisions that optimize revenue performance.
In the optimize phase, we continue to help you diagnose, resolve, and optimize revenue growth year-over-year through dashboard consulting, quarterly business reviews, and annual strategic planning to guide proper budget and labor allocation for maximum ROI until you don't need us anymore.
This is our ultimate goal – to facilitate your profitability until it's sustainable without our help.

Diagnose with Revenue Diagnostics
The first step in our process is to diagnose. We do this through our proprietary program called Revenue Diagnostics.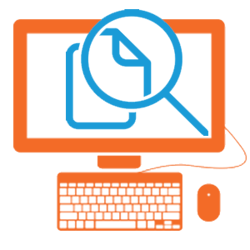 Documentation
During this phase, Atomic Revenue documents your current revenue operations process. We look at what you're doing in lead generation, what's happening in the sales conversion process, and what your business is doing to support the creation and power of customer advocates.

Then once it's all documented, we assess the process to align it with the data that is readily available within your existing systems (i.e. CRM, ERP, Google Analytics, etc.). This becomes a current-state benchmark for revenue operations performance.


Facilitation
We then facilitate a strategic discussion with your key leadership to understand resource allocation and measurement aligned to business objectives. What do you really need to know? What are you trying to achieve? Aligning all of your stakeholders is critical to creating growth. What do you need to measure to get to those goals?

The resulting Key Performance Indicator (KPI) framework will allow you to measure business progress as you address the newly identified revenue growth opportunities. Many of the KPIs identified are probably not what you can actually measure — right now. We call these "Future-State." And don't worry, the next step helps us handle those so we can really get the numbers you want.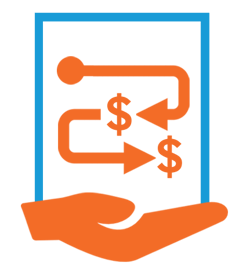 Data Inventory
The final step in this phase is for our team to provide a data inventory. This inventory summarizes mathematical equations, existing/missing information, where the information would reside, and what company processes need to be modified to gather missing information that would support growth via accurate, measurable data/KPIs.
The base-level data inventory establishes a metric framework for an executive-level dashboard that supports performance management, department-level accountability, and data-driven decisions for profitable growth. Data visibility with custom departmental dashboards is available in a follow-on scope of work through managed dashboard solutions.
Revenue Diagnostics is the first step to aligning your people, process, technology, and data so you can make decisions, lead your team, and realize profitable growth. Without knowing where you are now, how do you know where to go next? The diagnose phase allows us to figure out where you are on the map so you know whether to turn left, right, or keep going straight.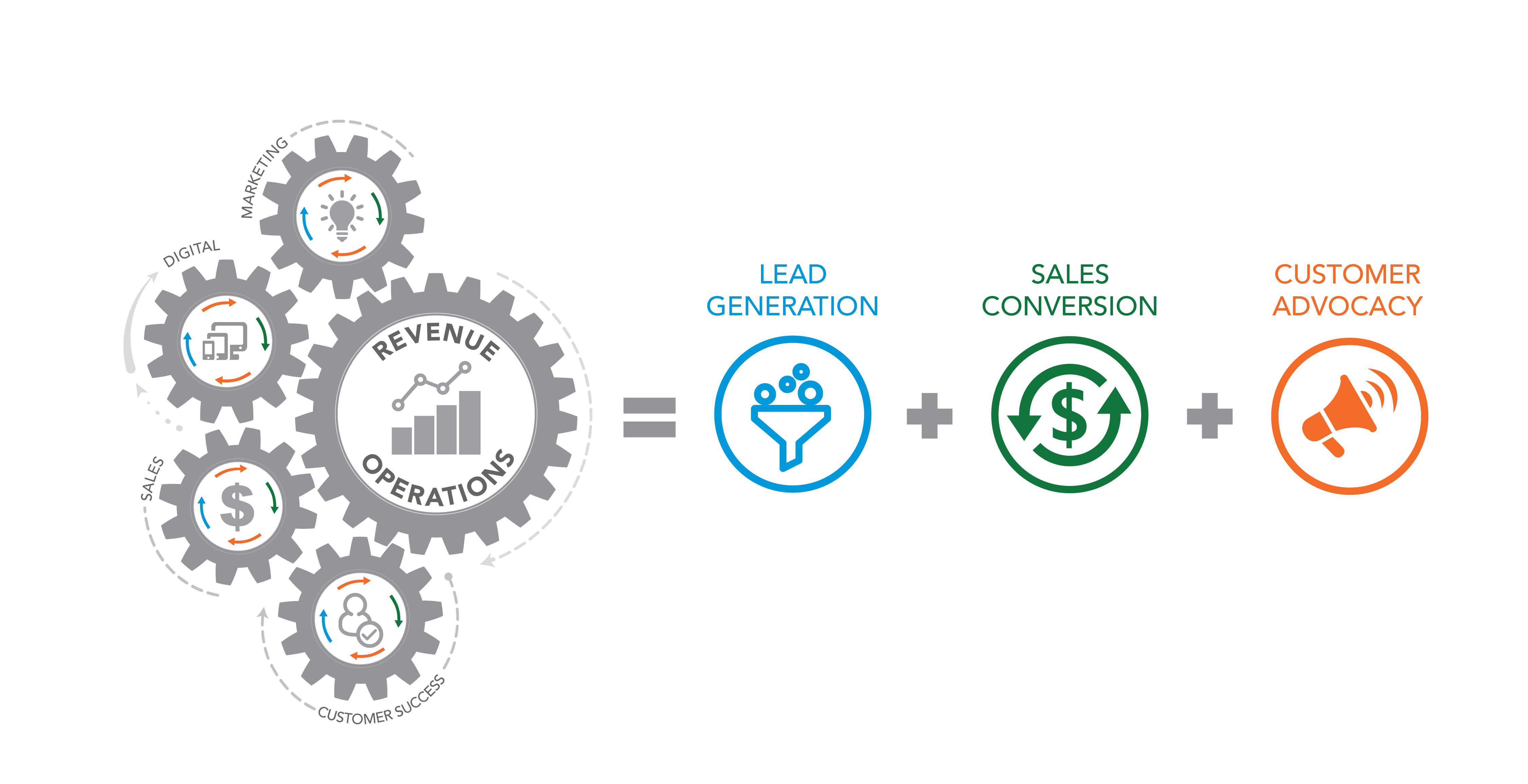 The Resolve Phase Tailored to Your Business
Knowing which roadblocks and opportunities to profitability exist from your diagnosis is only part of the answer. Figuring out how to move around them, fix them, and develop a new map for all future destinations is what makes progress possible. That's what the resolve phase accomplishes.
Revenue roadblocks come in many forms, but they typically culminate in issues with quality lead generation, sales conversion, and customer advocacy misalignment, and interdepartmental silos. That's why, when resolving revenue operations opportunities, Atomic Revenue delivers a combination of programs and human capital solutions to cost-effectively amplify your efforts while ending the siloing of your people.
Our unique human capital service model is often a large part of the resolve phase and is built to dynamically adjust to the changing needs of your business with a fixed-fee subscription. This business model delivers great value while we handle the challenges of flexing, expanding, and narrowing our services based on your revenue operations needs, as well as tailoring access to our deep bench of subject matter experts (SMEs).
Remember our ultimate goal above?
This is our ultimate goal – to facilitate your profitability until it's sustainable without our help.
In the resolve phase, we adjust up and down as you need us and help you put the right people in the right seats so that you don't need our subscription teams or programs after a time. Whether that's supporting the training of the people you already have in-house, helping you in the hiring process to bring in the best team members, or helping you outsource to a long-term vendor. We fill in the gaps with more immediacy, set processes, and defined KPIs and data tracking, so you can scale with repeatable processes.
These are the ways we support the Resolve phase:
Resolve Programs
Fixed-fee, defined deliverables provide tangible internal assets for your business beyond the life of an Atomic Revenue engagement. Some programs document critical planning or utilization of systems and processes, while other communication tools are built for immediate use and repeat use. All programs focus on team training and coordination to maximize revenue ROI of marketing, sales, and service efforts.
Human Capital Solutions
Without execution, all your vision and planning ideas are just a wish. That's why our Human Capital Teams are tailored to meet your execution needs as limited only by your cash flow and budget requirements. Atomic Revenue calls on a deep cache of vetted, high-quality SMEs to supplement your team and existing vendor relationships. Where you will be better served by a specialized vendor, we will support vendor selection and management of vendors to produce profitable Revenue ROI for your business.
Dynamically Adjust with Quarterly Reviews
Just as one person doesn't have all the skill sets you need to execute a strategy, your needs for each skill set fluctuate regularly. We utilize quarterly reviews to prioritize labor and skillset requirements for the next 90-day business plan—content and sales collateral may take the bulk of your budget one quarter while CRM systems and trade shows become a focus for the next. We offer this flexibility, including management and measurable accountability, for the price of one or two junior employees, without the overhead.
Fixed-Fee Subscription
Our SMEs range from executive-level strategists through senior-/mid-/junior- level skillset specialists who together deliver the dynamic programs and human capital solutions that your business demands. Unlike agency models or hourly rate consultants, we deliver what you need scaled to a fixed-fee subscription that fits your cash-flow budget (less budget = longer timeline to execute your plan; more budget = accelerated resources for faster execution). You may increase your budget at any time as your business grows, just as our human capital services can diminish as your internal systems/staff/vendors gain strength.
Revenue ROI

The purpose of any business is to generate a revenue ROI from investments in marketing, sales, product, and service. We help you measure the ROI of your investment(s) at every stage of the buyer journey, including on our own work, as well as that of existing employees and current/future vendors. If you spend money on it, we link it to a profitability KPI and/or a growth metric so you can make data-driven decisions

about how your business will capitalize on growth opportunities.




See below how the path of the rocket has highs and lows? That's how much we're working with your team — we're dynamically adjusting to give you more and less as you move your way around obstacles. Then we're leveling off as you get to purely optimization with a dashboard. We're here for you always but you're good to go steady!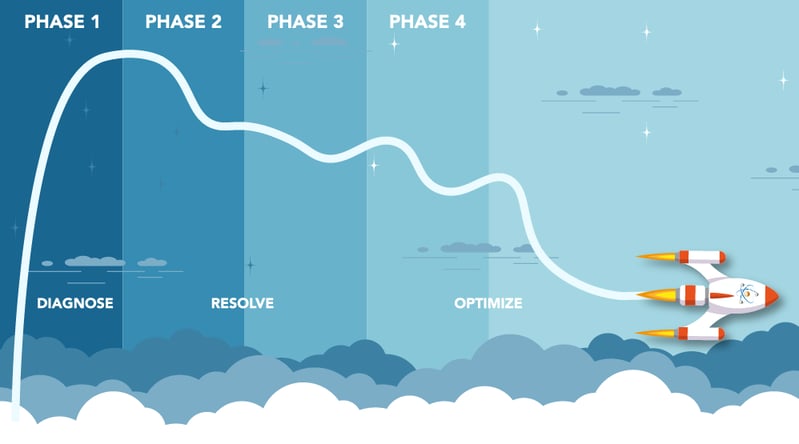 The Key to Rev Ops Success – Build a Foundation for Optimization
In any endeavor, how do you know you are on the right road if you do not measure and monitor your progress and adjust your performance accordingly?
In order to truly optimize your revenue operations efforts, throughout our scope of work, we can build a custom automated KPI dashboard to track, measure, adjust, and manage all marketing, sales, and service initiatives.
With this dashboard, we identify what data fields are required and how to log the data accurately, who is responsible for providing the data, how to augment incomplete data for better analysis, and who in your company needs access to your KPI dashboard.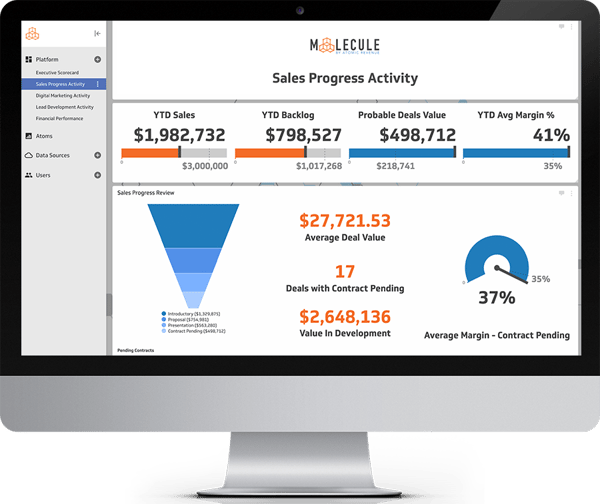 You then learn how to retain and continue to build your dashboard until it becomes your most important tool to help drive objectives for long-term revenue consistency and success.
Our Revenue Operations Process Customized to Your Business
To optimize your revenue in the quickest and most sustainable way, our approach combines diagnosing, resolving, and optimizing with strategic planning and data-driven strategies, and a subscription department that executes the defined and agreed-upon priorities and programs in the most cost-effective, efficient way. Every step of the way, our revenue operations process is customized to your business – to your unique issues, objectives, and solutions.
If you're ready to learn more but you're not sure where to start, we make it easy – simply take the first step by contacting us for a free revenue operations assessment and we'll guide you through the exciting process.
---
About the Author
Steph Hermanson, formerly Chief Revenue Officer (CRO), is one of the owners of Atomic Revenue and an Advisory Board Member. In 2021, Steph was presented with the Top 40 Under 40 Award by the St. Louis Business Journal, named one of the Top 100 Marketing and Advertising Leaders in the World by MarSum, and recognized as one of the Top 30 Marketing Influencers by Engati CX.