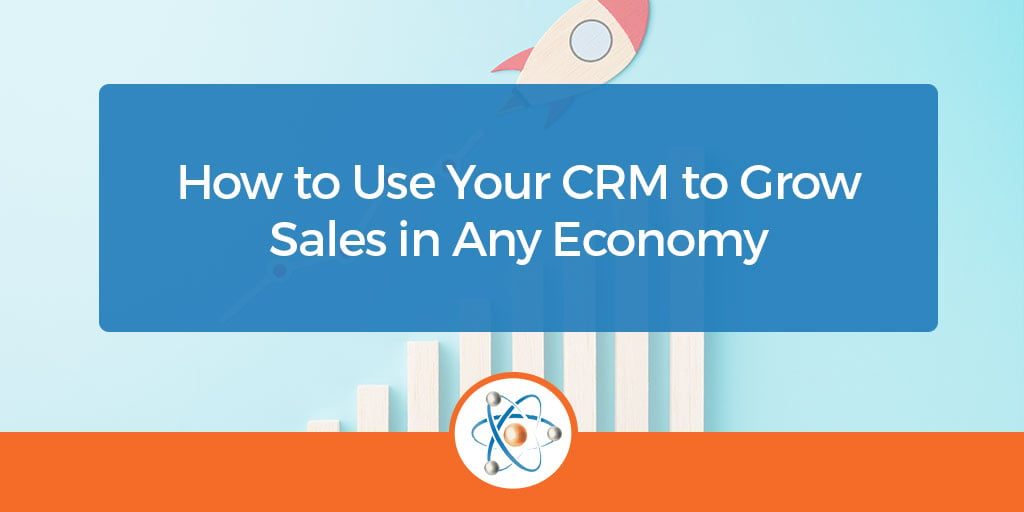 When it comes to lowering your customer acquisition cost (CAC) and increasing revenue, it's no longer optional to have a Customer Relationship Management tool or "CRM" and not use it to its fullest extent. Especially now – we are in the age of digital selling and customer relations like never before.
If you want to use your CRM to foster growth with less effort and more accuracy, keep reading. The following information will help you determine if you're using your CRM accurately and explain why CRM management, audits, migrations, and data hygiene are essential to quality lead generation, sales conversion, and customer advocacy.
A CRM is your company's brain. Without proper data input and hygiene, how do you know where to get leads and how to budget? Your sales pipeline and revenue operations will suffer, as will your profitability.
How Are You Using Your CRM?
Chances are, you already have a CRM, but how well is it utilized? Some of your team might use it regularly, some never at all, and some might fill it in occasionally, focusing on areas that pertain to them but may not be useful to the bottom line. A CRM is a place to share pertinent information that can be used by all to meet overall company objectives.
So, how do you begin to really use your CRM (company-wide) to its greatest potential – do you have to scrap the mishmash of info that currently exists and start over? Or should you each log what you feel is most important to your departments? To answer that, your first step is to start with a CRM Audit.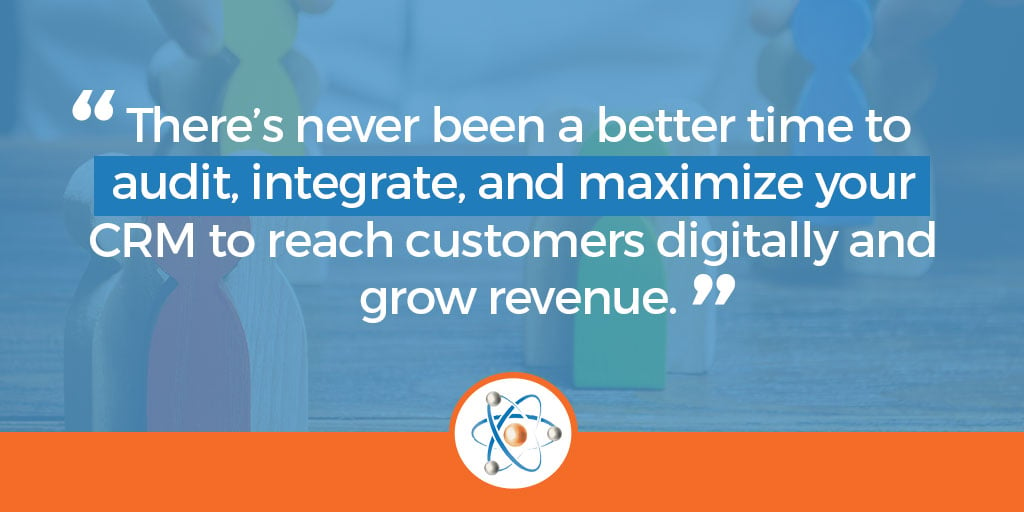 The CRM Audit
A CRM Audit can sound daunting, but it is an excellent way to address several issues within the CRM itself and your sales pipeline. Audit the following areas.
Management.
Who is adding/deleting information in your CRM? Is it your sales team? The executive team? Customer service? Accounting? Determine if your CRM is being managed daily or every time there's interaction with a customer or lead. Noting how your CRM is managed company-wide can help you decide WHO should be using it (everyone!), how often, and to what end.
Objective.
Does your CRM fulfill its intent? Are you getting new qualified leads and closing sales? Can the sales and/or marketing department look at the data and see exactly where to go next with their efforts? Can executive teams see where they need to allocate money to improve certain areas of the company? Is it easily integrating with other software? Depending on your answers, you can adjust either the data input or the actual functionality of the CRM to your business objectives.
Data.
This is the most important part of your CRM. Data inputs equal data outputs. Are your people tracking each interaction with a target or a customer, from the initial contact to delivery and follow-up? Is your team logging buying habits, trends, likes, dislikes, shipping preferences; how many steps it takes for a lead to become a customer, how many referrals come in and from which source? Quality data is the only way to address KPIs, make informed decisions, and lower your CAC, otherwise, it's like flying blind.
Capability.
Now that you've evaluated and logged your overall CRM management, objectives, and the accuracy of your data, you can determine if your CRM's capabilities are a fit for your company.
At this point, you have enough information to decide if you should scrap your current CRM and start over with a new one, migrating only the important data; clean it up and instill good data hygiene going forward, or if there are gaps in what it can do, update it with add-ons.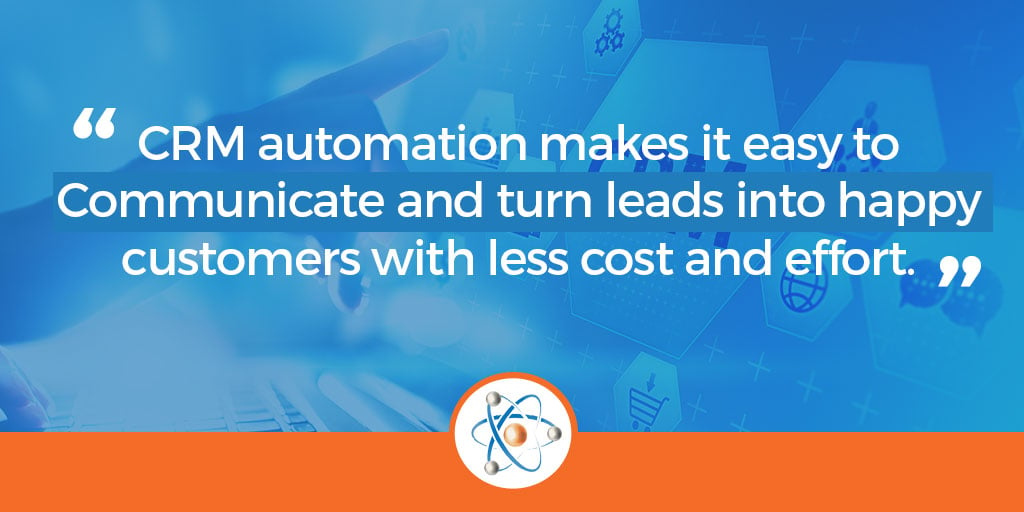 CRM Migrations
If you've gone through the audit phase and concluded that your legacy CRM doesn't have the configuration capabilities you need, it isn't scalable, it has limited compatibility with other systems, and/or it can't provide the lead generation, sales conversion, and other metrics you need to take your revenue operations to the next level, it's time to upgrade to a new CRM and migrate just the most pertinent information from your current CRM to the new system.
CRM migration is a big decision that can take up to three months to complete, however, once the migration is finished, you'll have a tool that can help everyone in the company – HR, sales, marketing, executive teams, warehouse staff, delivery personnel – engage leads throughout the buying process, monitor customer behaviors and buying habits, and have enough details to close more deals.
When migrating, it may be best to partner with an outside company like Atomic Revenue that specializes in CRM selection and integrations. This will ultimately cut costs, save time, and ensure you don't lose critical information and data structure that could harm your company if lost.
CRM Data Hygiene
Whether you're using your original CRM thoroughly for the first time, you've enhanced it with add-on capabilities, or you've decided to migrate to a new system, data hygiene is the only way to get measurable real-time, accurate data.
Data hygiene is exactly what the name implies. It is daily maintenance, data input, and adding information that the CRM may not know but is important to revenue objectives. This could be details about customers, forecasting, forms, content, social media information, or deal pipeline details.
As important as data input is, it's equally as important to eliminate data that are not useful or have become obsolete. To determine if the data being input is valuable, utilize your audit results and ask, "how does this data help with day-to-day company objectives?" Then create written CRM Data Requirements for each person and/or department. The key to using this ingenious tool to transform your business is consistency and accuracy of input.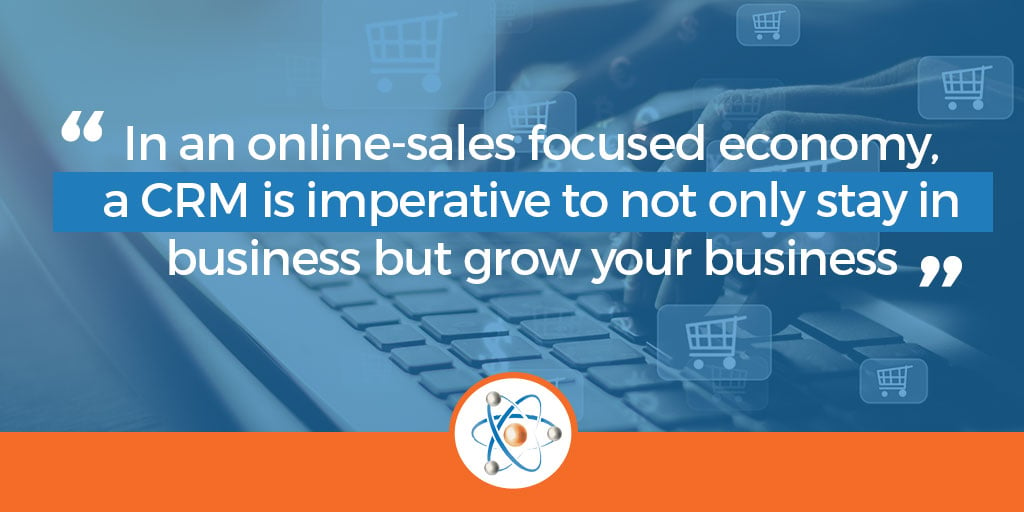 A CRM Can Increase Revenue in Any Economy
A well-managed, updated CRM can increase revenue in any economy. It provides critical metrics and dashboards for accurate, simplified budgeting and a more growth-based lead development, sales, and customer advocacy strategy that costs less and delivers more.
If you've tried to audit your CRM and maximize its capabilities but can't seem to make progress, an Atomic Revenue CRM audit is the fastest way to get your CRM working for you. Our team provides CRM Audits, CRM Selection and Integration services, as well as ongoing CRM data hygiene and maintenance to our Human Capital Solutions clientele. We are here to help you succeed! Contact our team today if you have questions about this article or would like to schedule a no-obligation, free revenue operations assessment.
---
About the Author
Steph is the Chief Revenue Officer (CRO) and one of the owners of Atomic Revenue. She develops and implements revenue operations strategies for companies all over the United States along with managing a coast-to-coast team of contractors and employees. As Atomic's EOS® Integrator, she is skilled in the art of getting all departments to work toward the same goals to sustain predictable and profitable revenue streams for Atomic Revenue and our clients. Steph is also a nationally known, dynamic speaker.