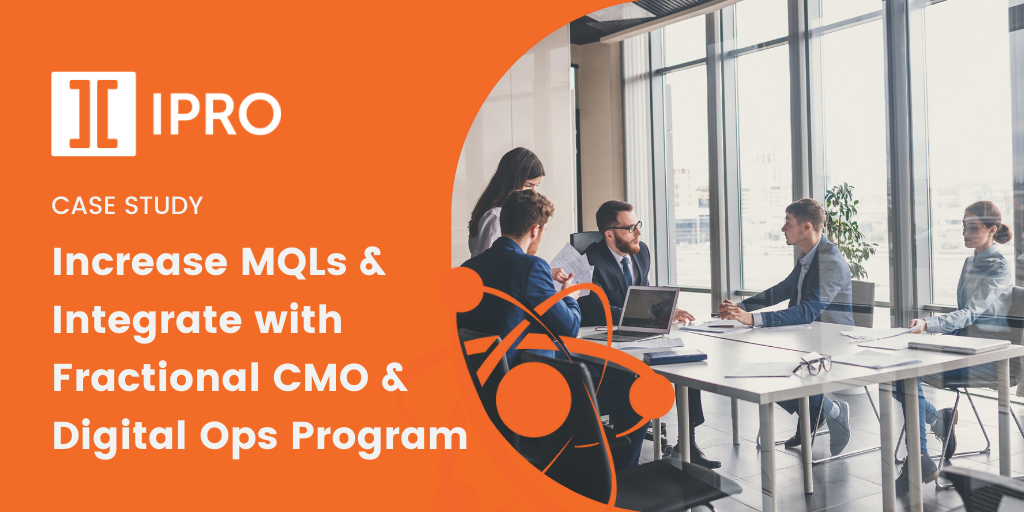 The search for a Chief Marketing Officer (CMO) can be long and expensive, and even more so if the wrong person is chosen and there's an influx of instability. Therefore, while taking the time to fill the CMO position with the right person, a fractional executive combined with a team of subject matter experts (SMEs) can keep a company moving forward during the CMO search. This is where the Atomic Revenue and IPRO collaboration began.
Keep reading to see how successful a scalable, fractional CMO and SME team can be within a company and all that can be accomplished while you search for a permanent CMO or executive.
An Overview of the Atomic Revenue & IPRO Collaboration
Shortly after IPRO learned about Atomic Revenue's fractional executive services, offered as part of our Human Capital Solutions, we began working together. Integrating our fractional CMO would give IPRO time to find and hire the right full-time executive without delaying the integration of international acquisitions. The company benefited from extensive team support, campaign management, and revenue operations programs that would eventually help the newly hired CMO get up to speed faster.
Atomic Revenue's fractional CMO and SMEs filled gaps to strengthen brand foundation, manage and advance projects, unite international marketing teams, and hold-off hiring employees until the new CMO was in place.
Our SMEs performed market research and audits, improved and integrated IPRO's tech stack and data dashboard, and developed and implemented a customer-focused, lead-generating digital operations strategy.
We also unified IPRO's existing brand and the new acquisition, all while the IPRO leadership team concentrated on recruiting and hiring their long-term CMO.
Once the new CMO was on board, our team supported her transition and transferred knowledge as she began her new role, until we were no longer needed on a day-to-day basis.
Does it sound too good to be true for a fractional CMO to step into a company and create harmony and collaboration among teams? Manage change, direct projects, generate leads, and produce measurable marketing results proven by KPIs? Accelerate the transition for an incoming CMO?
It is possible! Atomic Revenue's temporary fractional executives not only bring well-rounded experience and an objective viewpoint but also added skills and knowledge that transfer to your internal team while expanding bandwidth. Once your new executive's on board, you "graduate" from Atomic Revenue knowing that if you need SMEs or support in the future, we already know your business, so it's easy for us to step in and assist.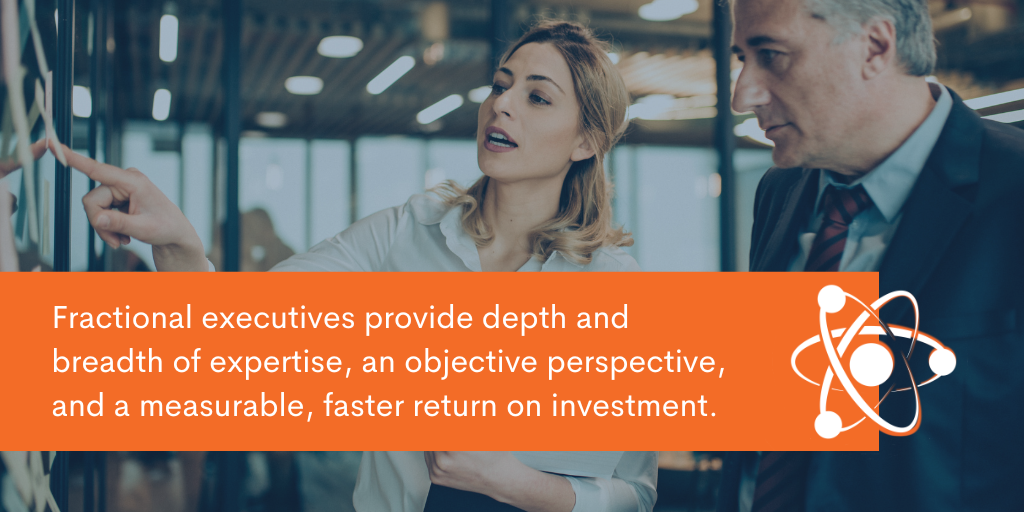 What is IPRO?
IPRO, a private-equity-held company, provides litigation readiness, e-Discovery, information governance, and trial and arbitration preparation and presentation with cutting-edge technology. Their customers are law firms, corporations, governments, healthcare companies, and legal service providers worldwide.
IPRO exemplifies an ideal Atomic Revenue client. The company has acquired multiple companies and continues to streamline operations, unite teams on a common mission, restructure and create efficient tech stacks and data-driven processes, and grow profitability for the benefit of its people.
Through a network of connections and a referral, the IPRO C-suite team was introduced to Atomic Revenue CEO, Tara Kinney. This successful collaboration started with a consultative conversation about IPRO's leadership gap and how Atomic Revenue could support the company as they conducted an executive search to hire a CMO amidst the acquisition integration of another company with a complementary product offering.
Atomic Revenue Fractional CMO & Digital Operations Services
When we met IPRO, they were in urgent need of a CMO to lead their US and European marketing teams, advance projects, unite national and international teams, and integrate acquired brands, including their most recent — a leading eDiscovery and Legal Hold SaaS company in Europe.
With multiple brands and teams operating in worldwide time zones, our knowledgeable, flexible, and dedicated fractional CMO brought everyone together as a high-functioning unit, built a solid marketing and digital operations strategy, and met hardline goals until a permanent CMO was hired.
Simultaneously, a team of Atomic Revenue's highly qualified subject matter experts came on board to provide a selection of revenue operations and digital operations programs that filled gaps, documented processes, supported transitions, and aligned people, process, data, and technology.
When asked what was unique about this collaboration, Steph Hermanson, Atomic Revenue's fractional CMO for IPRO explained, "The IPRO team sincerely embraced Atomic Revenue as a team member to support their progress. The entire IPRO team, even those who had been there a long time, was happy that the company invested in additional support. We felt welcomed and respected –– we weren't just the 'outsourced help.' They really leaned on our expertise and asked compelling questions because they wanted to succeed. We felt valued and so did they."
Phase 1: Fractional CMO Integration & Audits
We began our collaboration by conducting research and audits, which we do with all clients, to diagnose where IPRO needed to invest resources first. We performed in-depth market research, a competitive differentiation analysis, revenue operations messaging audit, and digital operations audit, which included a website and SEO audit; a tech stack and data audit, and a brand health audit.
While our SMEs were researching and reporting, our fractional CMO began her role within IPRO to use the results of the assessments and audits for creating a cohesive plan with actionable steps for different teams throughout the organization.
Atomic Revenue provided:
Market Research
Competitive Differentiation Analysis
Brand Health Audit
Revenue Operations Messaging Audit
Digital Operations Audit
Website Content/SEO Audit
Tech Stack and Data Audit
Fractional CMO Services
Human Capital Solutions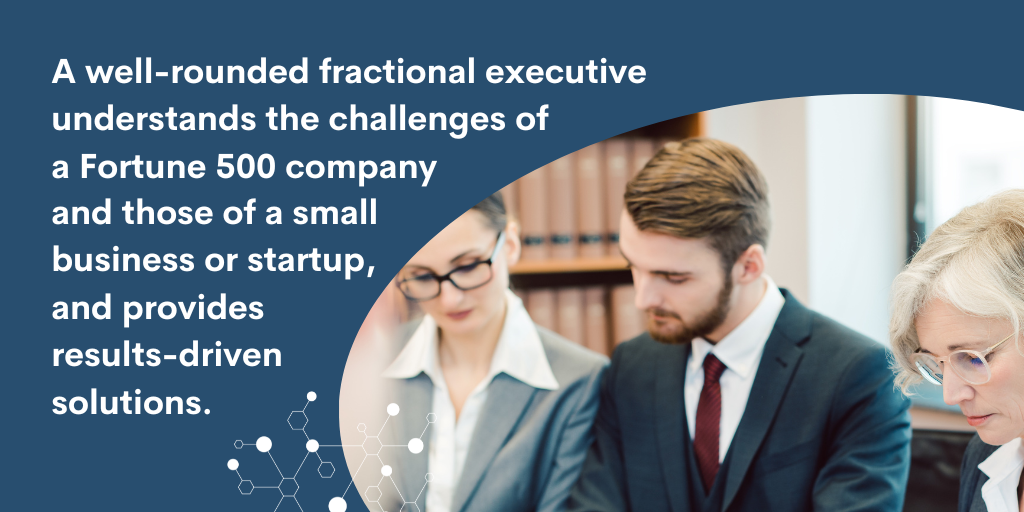 Phase 2: Marketing Qualified Lead (MQL) Strategy & Digital Operations (Digital Ops) Program
Once Atomic Revenue's fractional CMO was well integrated, another IPRO goal was to improve the company's lead generation from multiple digital sources and SEO. Though they had a website and marketing program in place that included paid digital ads, quality leads were not engaging with the company. Therefore, IPRO continued to rely heavily on its business development team to prospect new business. Atomic Revenue provided a data-driven plan to turn their website, paid ads, and other digital marketing into a lead-gen machine, producing marketing qualified leads (MQLs) that could then be handed off to sales.
Atomic Revenue provided:
Online Market Research
Brand Management
Data-Driven Lead-Gen Program
Website Rebrand
Reorientation of Website (customer-focus)
Demand Generation Strategy
SEO Strategy & Implementation
Content Creation
Google Analytics & Tagging
Copywriting/Editing
Social Media Campaigns (LinkedIn)
Google Ads
PPC
Email Campaigns
Ideal Customer Profile (ICP) Identification
Project Management
International Team Unification
Phase 2.1: Technology & Data: Data Cleanup & CRM Optimization
Integrating tech stacks, digital operations, target markets, product mixes, and sales, post-acquisition, is always tricky with high opportunity costs. These initiatives require specialized skills and broad capabilities different from those you would ever employ in-house, which Atomic Revenue offers. Our team includes numerous experts with in-depth knowledge, practical experience, and an objective perspective to support intelligent strategy, and IPRO benefitted from these services.
As with any digital operations and marketing plan, results must be measured in a meaningful way (with good data) to know if you're getting a return on your investment (ROI) and continuous improvement. IPRO was using a CRM and dashboard and has its own data team, but the company was not tracking the right information related to marketing, SEO, and event ROI.
As a solution, we performed a data cleanup and CRM optimization project to build a revenue operations dashboard for tracking distinct marketing KPIs to determine, using data, which processes needed to change and which ones could be optimized. The updated KPIs also tracked the performance of new initiatives in digital operations.
Atomic Revenue provided:
Tech Stack/MarTech Review
Data Cleanup
Dashboard Integration
CRM Optimization
Data Flow Charts
The IPRO–Atomic Revenue alliance relied heavily on virtual technology for worldwide coordination from multiple US territories, from Phoenix, Arizona, to Denver, Colorado, and St. Louis, Missouri, to multiple European countries, from Denmark to Germany to England. Quick alignment of our teams to use their highly regulated, internal virtual technology accelerated project momentum and eased what could have been a frustrating communication situation.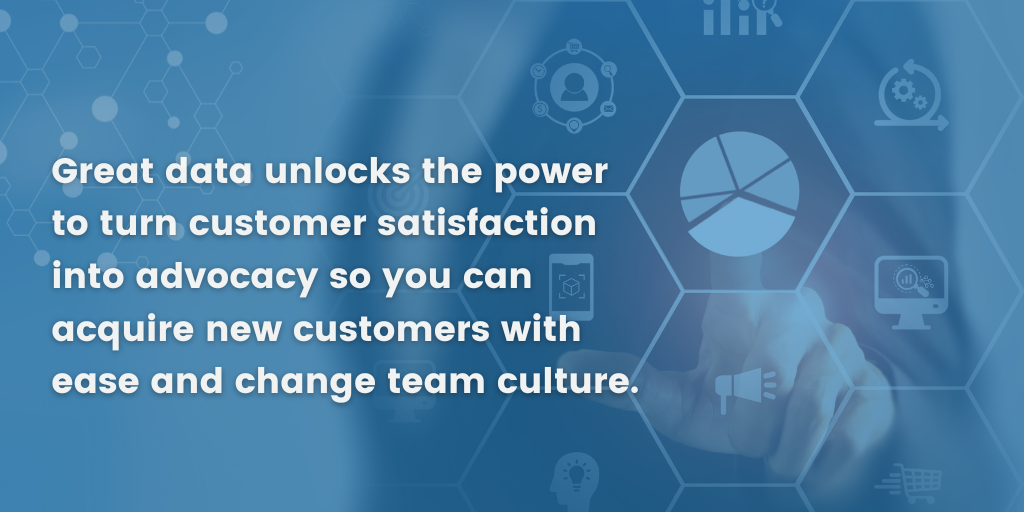 Phase 3: Graduation — Transfer Knowledge & Support the New IPRO CMO
Once IPRO's new CMO was on board, Atomic Revenue transferred knowledge to advise and support that person and the international team during the transition, while also reducing the cost of consulting as the fractional CMO's hours reduced. Throughout the relationship, we remained flexible, adjusting the Atomic Revenue team as the IPRO team carefully expanded. We seamlessly flexed in and out as needed until we worked ourselves out of a job, which is the goal.
IPRO has now graduated from an Atomic Revenue Human Capital Subscription, and while the new CMO is hiring her forever team, Atomic Revenue can fill gaps and deliver the expertise required until those people are hired, onboarded, and fully operational. At any time, the CMO and IPRO team know they can easily call on us to help with projects as Atomic Revenue already knows their business and has the depth of expertise to serve their revenue operations' needs.
"We were all aligned to the same goals: great processes, great data, and great ROI. When the new full-time CMO started, she was also aligned with those goals, so it was a harmonious collaboration between her and the rest of the team who already knew us and understood our strategy. We championed and supported her right from the start because we knew she would implement change, and change is hard," Hermanson said.
"There was high engagement between Atomic Revenue and IPRO. They invited us into their day-to-day operations and regular meetings, which leads to greater client satisfaction and success. We did what we set out to do –– make them stronger, provide great data and strategy, and build team collaboration that ultimately eased us out of the job, which is exactly what's supposed to happen." — John Korba, Revenue Operations Director
Fractional Executives & Revenue Operations Programs that Get Results
The biggest benefit with an Atomic Revenue fractional executive is that you get a highly experienced CRO, CMO, COO, CFO, or CTO and a team of SMEs that can scale up or down as required until your company graduates from needing us on a daily basis.
This approach allows a newly hired executive to settle in with full support while getting up to speed and hiring a team of their choosing. It also allows the company to build documentation and a knowledge base that can be quickly and easily transferred to the new executive while benefiting from any revenue operations programs that were initiated during our collaboration.
If you are interested in revenue operations or C-suite support or curious about how Atomic Revenue can help you with sustainable profitability, schedule a free, no-obligation conversation today.
---
About Atomic Revenue

Based in St. Louis, Missouri, and Denver, Colorado, with a nationwide team of 50+, Atomic Revenue helps regional, national, and international B2B companies, primarily in manufacturing, engineering, technology, and professional services, make more money through revenue operations. Our revenue operations methodology improves profit margins, increases the lifetime value of customers, and creates sustainable processes and profitability fueled by people for the people, assisted by technology and good data.