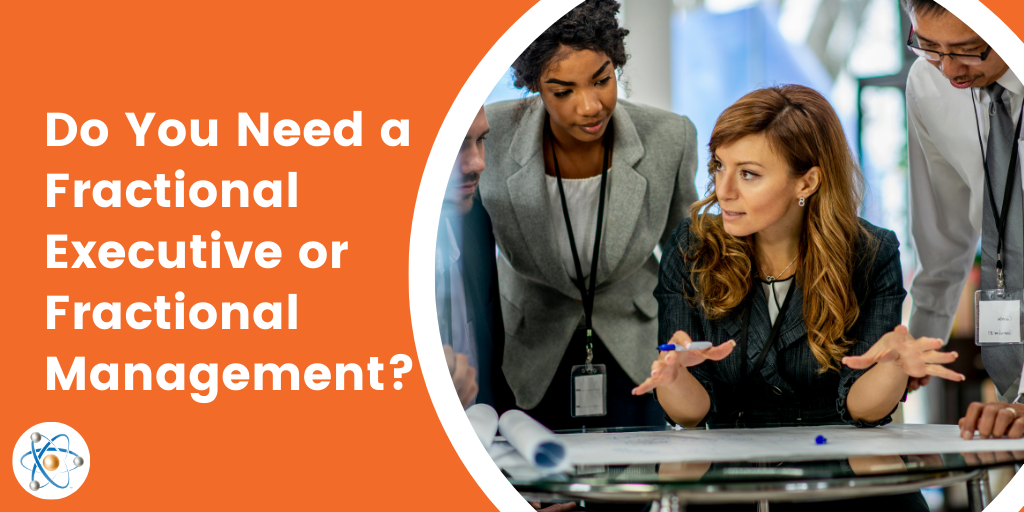 Companies of all sizes – from regional business startups to worldwide Fortune 100 companies – are increasingly hiring fractional executives and fractional management. The many advantages have become clear, including depth and breadth of executive expertise, an objective perspective, and a measurable, faster return on investment.
Have you been considering hiring a fractional CFO or fractional CMO, for example, but you're just not sure if your B2B company would benefit? Maybe you don't know how to go about finding and hiring a fractional C-suite expert, or how to pinpoint the best match for your needs. No matter what is standing in your way, you'll find answers to your questions and everything you need to know about fractional executives right here, as we talk about:
What is a fractional executive?
How fractional executives work with companies.
Types of fractional executives.
Benefits of hiring a fractional executive.
Why you should use fractional leadership.
Fractional CFO, COO, and CRO services.
What is a Fractional Executive or Fractional Manager?
A fractional executive or fractional manager is one who takes on an interim role at your company for a fraction of the time, cost, and commitment of a salaried employee. This seasoned expert works as a consultant in an executive or management role – CFO, COO, CMO, CFO, CTO, sales manager, or marketing manager – to meet your defined objectives and help your company through a temporary situation. These C-level executive professionals often have the experience that commands salaries and benefits packages that far exceed what a company can or would spend on an employee despite the company's need for this expertise.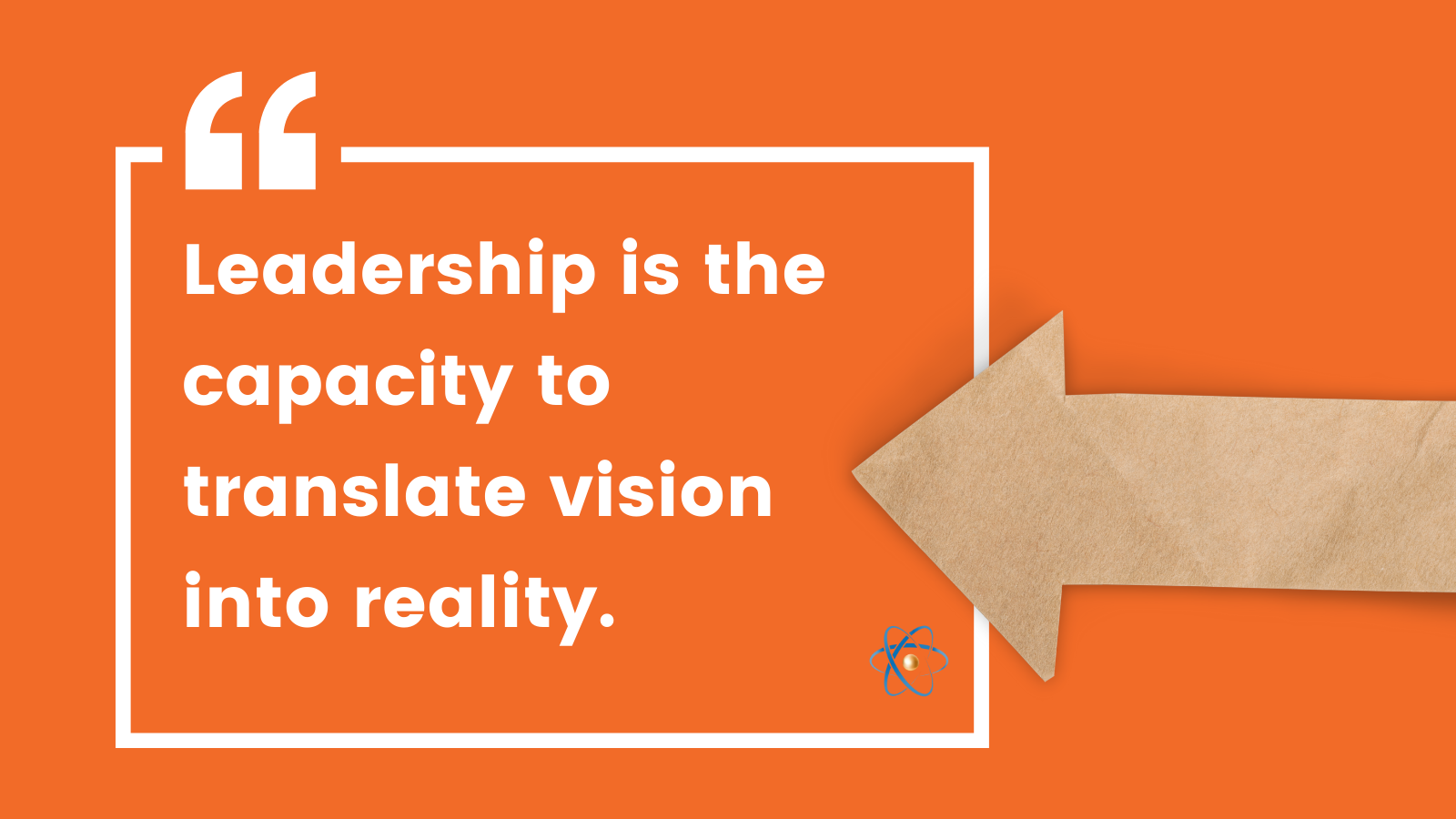 How do Fractional Executives and Fractional Managers Work with Companies?
A fractional executive or fractional manager can be contracted for part-time or full-time work, virtually or in-person, for a very short time or for as long as you need to meet your objectives. Fractional executives and managers are often brought on to expand leadership capacity and develop company employees through a transition or the next stage of company growth. When their role is complete, fractional executives leave behind more qualified people to produce better outcomes using better processes.
Quite often, a fractional executive will start off full-time and drop back to part-time as the company meets its goals and can go forward on its own.
Other times, a small business or startup may plan to have a fractional executive on a long-term contract due to the high cost of an in-house, salaried, C-suite executive.
Sometimes, a full-time person is simply not necessary, and a company can get what they truly need with one or more fractional executives or managers on the team.
Types of Fractional Executives
Fractional executives typically have 15 to 25 years of practical C-suite experience and exposure across multiple industries. Most have previously been CEOs, CFOs, COOs, CMOs, CTOs, and CIOs, and now have their own fractional executive service companies.
Having worked in an executive role for years and managed various, complex situations and people, most reputable fractional executives, like those at Atomic Revenue, are masters at creating alignment and improving outcomes.
Fractional C-level executives and fractional managers include:
Chief Operating Officer (COO)
Chief Financial Officer (CFO)
Chief Technology Officer (CTO)
Chief Experience Officer (CXO)
Chief Information Officer (CIO)
Chief Revenue Officer (CRO)
Marketing Leader (CMO/Director)
Sales Leader (CSO/Director)
Digital Operations Leader
The Role of a Fractional Executive or Fractional Manager
A well-rounded fractional executive/manager understands the challenges of a Fortune 500 company, as well those of a small business or startup, and can provide results-driven solutions. When hired, this leader will be accountable to the President/CEO, owners, and Board of Directors for driving measurable outcomes by:
Applying broad expertise and executive presence to develop a strategy for a productive leadership team.
Executing strategic plans by hiring/selecting/managing required staff/vendors to carry out initiatives.
Directing and prioritizing utilization of resources with a focus on EBITDA growth.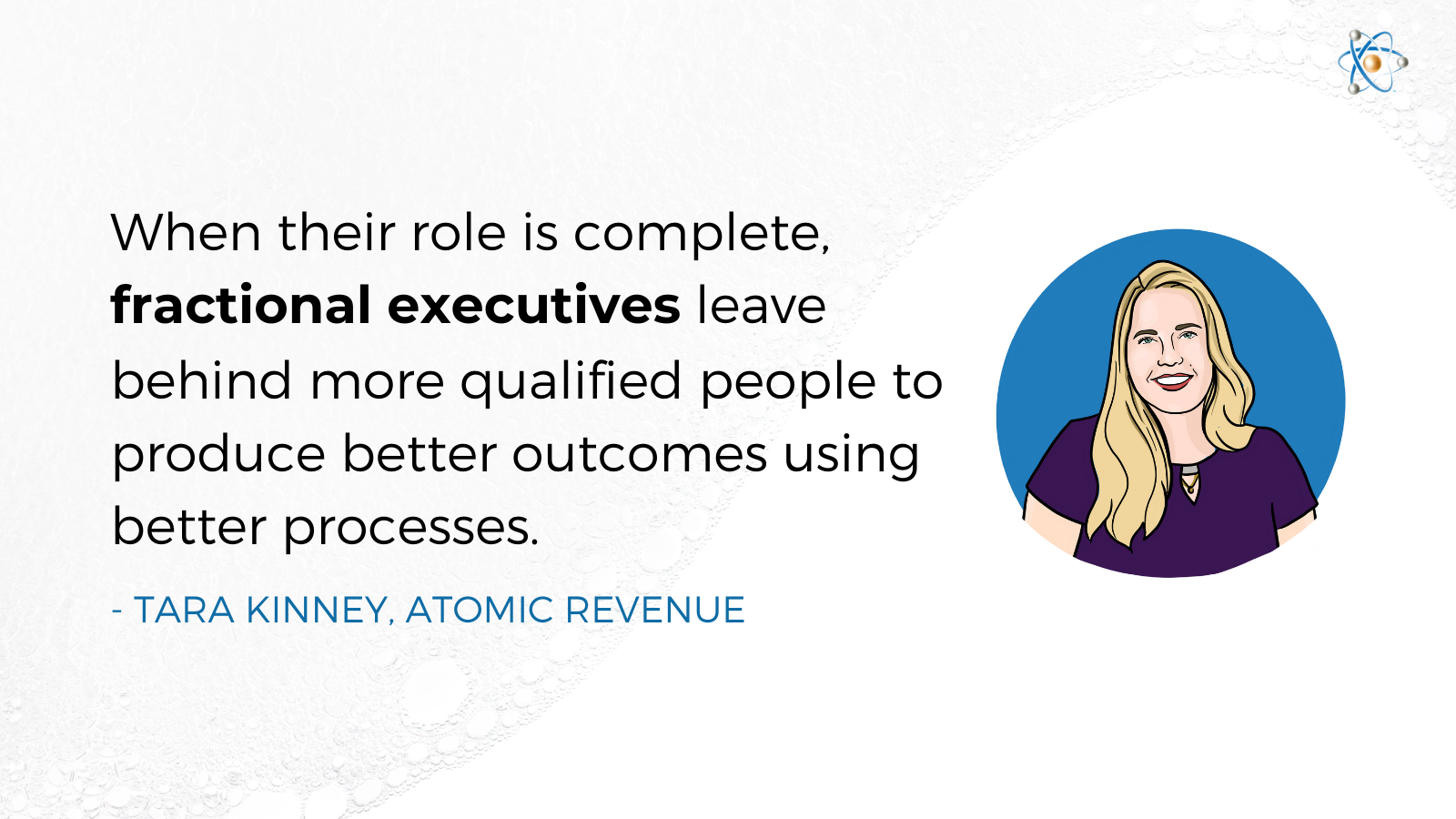 Benefits of Fractional Management
Why might your B2B company decide to hire a fractional executive over a salaried executive? How do the benefits stack up against the risks?
As a startup or small- to mid-sized business, a full-time team of C-suite executives is most likely not affordable or practical, yet you still need the same caliber of situational experience and strategic insights. This is when a seasoned fractional manager makes sense, especially when junior team members require management to guide their activities or specialists require leadership to broaden their capabilities.
Fractional leaders can also be a wise business move for large, long-standing, high-profile companies. Any company going through a restructuring process such as a change in ownership, turnover of key personnel, or a generational succession will find value in the fresh perspective, clear objectivity, and the lack of political ambitions or historical baggage that a fractional executive offers.
In all of these scenarios, the return on investment from fractional management includes improved productivity, increased profitability, and professional development, which are investments that continue to yield dividends beyond the term of a contractor agreement.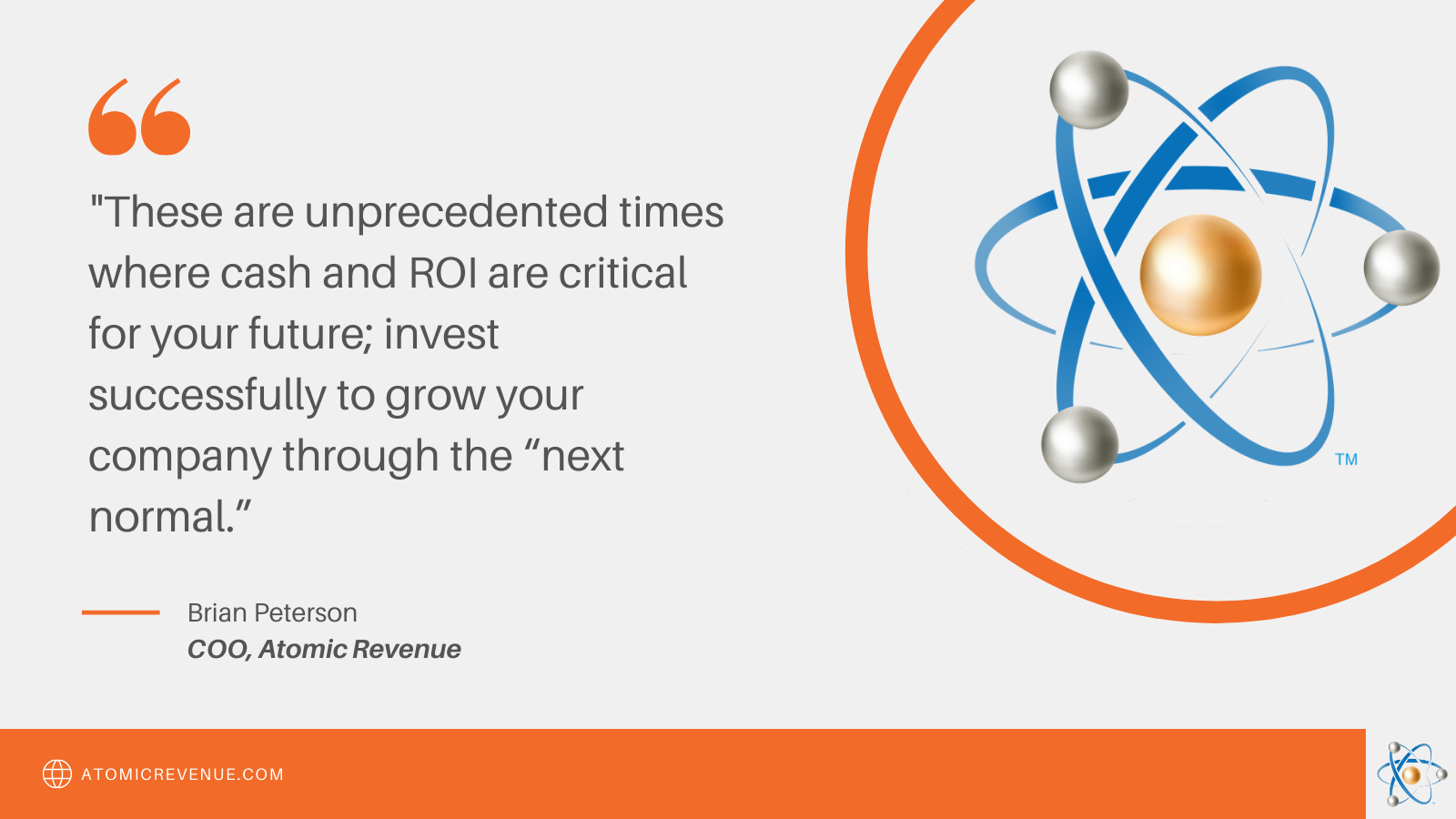 As for the risks, people are a necessary business risk. In the case of a fractional executive, you are not committed to a long-term relationship and can much more easily "end" a vendor relationship versus an employment relationship. Nondisclosure agreements and professional service agreements care for the same elements that would protect a company in a standard employment contract. If the human capital solutions provider and/or fractional executive you choose is reputable with substantial experience and great client reviews, the benefits outweigh any supposed risks.
The top 4 benefits of hiring a fractional executive:
Save Significant Costs
There are multiple reasons to hire a fractional executive, but the most obvious is cost savings. C-suite executive salaries average $250,000 per year plus 31% to 47% in benefits, equipment, office space, bonuses, PTO employer taxes, and more. This expense is not feasible for many small- to mid-sized businesses, and that high cost might not make sense for some positions at larger companies either.
By integrating a fractional executive, your company can benefit from a results-driven interim team member who provides long-term, data-driven results with less capital spent on a single person's labor. There are also potential tax opportunities and no long-term employment commitments.
Once the systems you need are in place and functioning, a fractional executive's hours can dwindle until you no longer need that person, thereby reducing costs even further. You can also retain him or her for the occasional accountability check, data review, or problem-solving situation, which keeps costs to a minimum while reaping the benefits of all your fractional executive has to offer.
Plan and Prioritize Comprehensively
Your company may not need a permanent, in-house, C-suite executive, say a CFO or CRO, because all you need is a comprehensive, workable plan, better processes, and/or streamlined business systems. Once the plan is developed, your teams can take it from there.
When working with a fractional executive, you gain a skilled outsourced partner as well as a functional, long-term financial, technology, marketing, operations, or revenue operations plan and the help you need to keep your company running smoothly through the transition.
Obtain a Competitive Advantage
Most fractional executives have worked in one or more C-suite roles for a minimum of 10 years, usually closer to 20. Those who go out on their own to help companies become more efficient and more experienced in what it takes to solve business problems or seize growth opportunities. This gives them depth and breadth of experience that an in-house CFO, COO, CTO, CMO, or CRO may not possess.
The fractional executives I know are also masters of professional development. Beyond practical experience, they keep up with fast-moving technology and continue edification to hone their skills. They employ vast cross-industry knowledge and have a varied network of high-value connections.
When combined, the skill sets, expertise, education, talents, objectivity, cross-industry experience, and continuous development of fractional executives can provide their clients with a distinct competitive advantage.
Enjoy Faster Results
Fractional executives can focus solely on getting the results your company needs with a candidness and speed that supersedes company politics. When issues are identified, he or she will remove departmental silos and barriers that are stopping your company from meeting its goals, and do so with precision and objectivity to accomplish necessary activities and desired results much faster. Faster progress typically leads to increased profitability much sooner versus progress mired in internal slow-downs.
A fractional executive partner offers peace of mind knowing you've got objective, proficient human capital solutions with a profitability focus just when you need it.
Why You Should Use Fractional Leadership
Other than the benefits already explored, why should YOUR business work with a fractional executive? Fractional leadership solves a multitude of issues related to profitability. Whether your B2B company is a startup or decades old, it's easy to feel you can do everything in-house, and most people will try until growth is affected. In most cases, company leaders don't even realize that growth is impacted by a lack of outside perspective and new skill sets.
Often, an existing company's internal team can't see the forest through the trees and identify the roadblocks to growth. In the case of a startup, growth requires an experienced team who has been there, done that.
Fractional leadership – a CFO, CRO, or CMO, for example – will create a custom strategy and be dedicated to YOUR company's financial, revenue, or marketing goals to get you where you need to go without judgment, faster, and with accuracy. This person is the voice of reason when emotions, money, and people dynamics get in the way.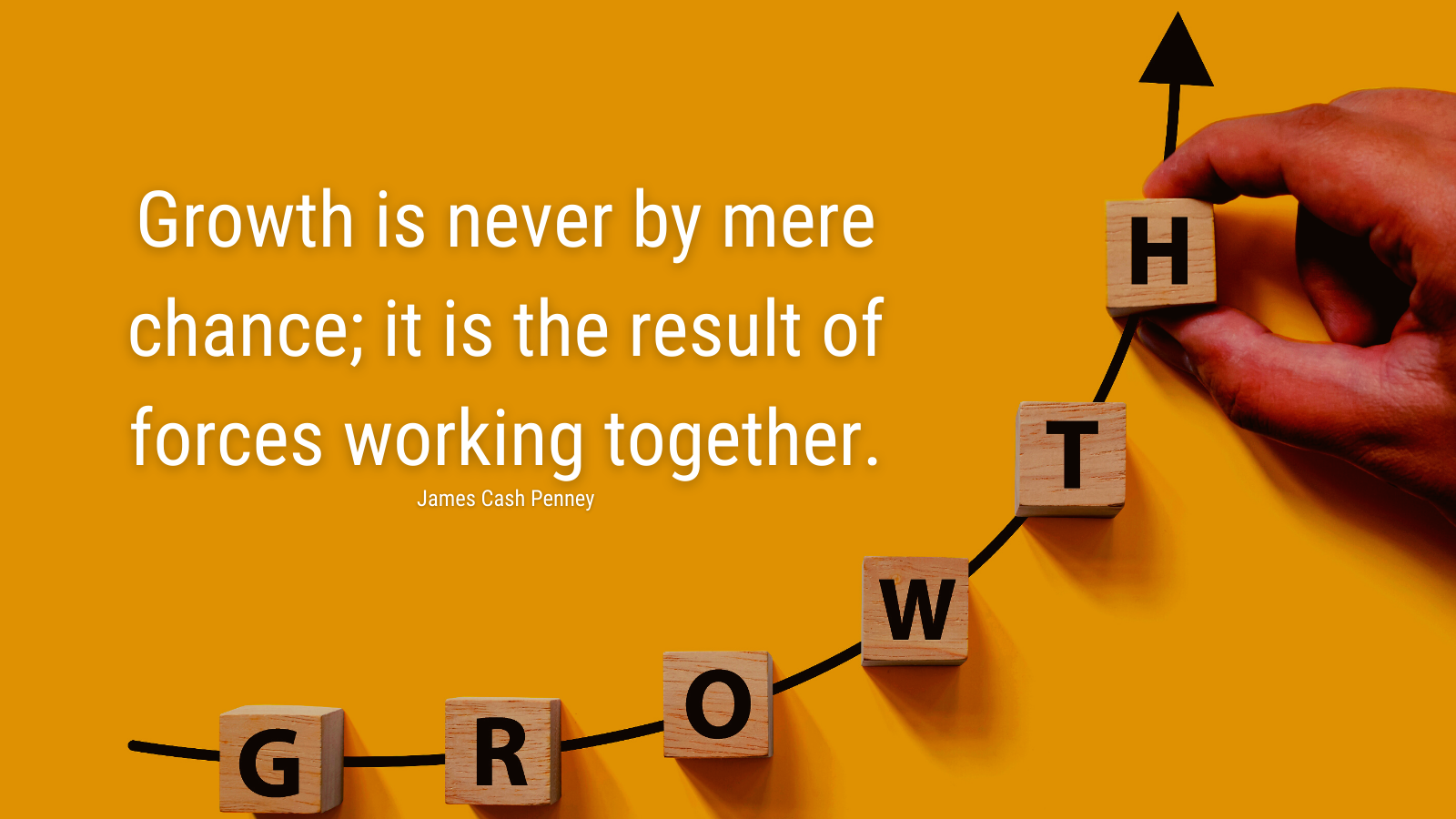 8 Reasons to Use a Fractional Executive and/or Fractional Manager
Cost efficiency. If the cost of hiring another C-suite executive or, in the case of a startup, employing your first one, is prohibitive, don't simply limp along when you can have your cake and eat it too at a fraction of the cost.
Flexibility. A fractional executive often performs the duties of two roles at once, like a COO and CFO or a CMO and CRO, at the same time.
Interval support. Receive the human capital support you need in intervals, like during restructuring or when growth stagnates, or when your market changes.
Scalability. Expand or sharpen your business focus, adapt to the changes in your industry and the growth of your company with less anxiety and more agility.
Tighten up lost efficiencies. An outside perspective at the same level of expertise can create more focus among your existing C-Suite team, eliminating lost efficiencies.
Satisfy investors. Hire a fractional executive with positive client reviews that speak to his or her integrity, one who's willing to sign an NDA, and has a proven history of success.
Peace of mind. There is a sense of relief knowing you have a fractional leader on board who can help remove barriers to growth, talk through challenges, increase your capacity, and tell it like it is regardless of company politics.
Vast experience. You can leverage a seasoned executive's experience, cross-industry knowledge, and depth of expertise to gain a competitive advantage and increase profitability.

A fractional Chief Revenue Officer is an integrator, facilitator, and tech-savvy leader who champions companywide objectives across all departments. A CRO knows when, where, and how to ensure everything that affects revenue outcomes – all people, process, technology, data – are on track. – Steph Hermanson, Chief Revenue Officer, Atomic Revenue
Atomic Revenue's Experience with a Fractional COO
As a growing company, Atomic Revenue benefited greatly from partnering with a fractional COO in 2019. We were rapidly expanding and needing systems and strategies in place to handle that rapid growth. It soon made sense for our fractional COO, Brian Peterson, who also performed CFO duties, to become a salaried employee for about a year.
Once we accomplished everything we set out to, in mid-2021 he stepped out of that role and is now helping other companies, once again, as a fractional executive. This is the beauty of working with a fractional executive – it is flexible, cost-effective, and highly focused. We could've never achieved what we did in 18 months without him.
Long before our own incredible experience with a fractional leader, we were offering fractional executive services as part of our human capital solutions. This service predates Atomic Revenue and is how I got the experience needed to lead such an amazingly diverse team of fractional leaders and diverse subject matter experts (SMEs). We have fractional executives on the team nationwide who have helped many companies achieve their goals in record time. And when companies are considering this option, we help define the timelines, scope of work, and expectations to find just the right fractional executive who is both qualified and available to fill a role.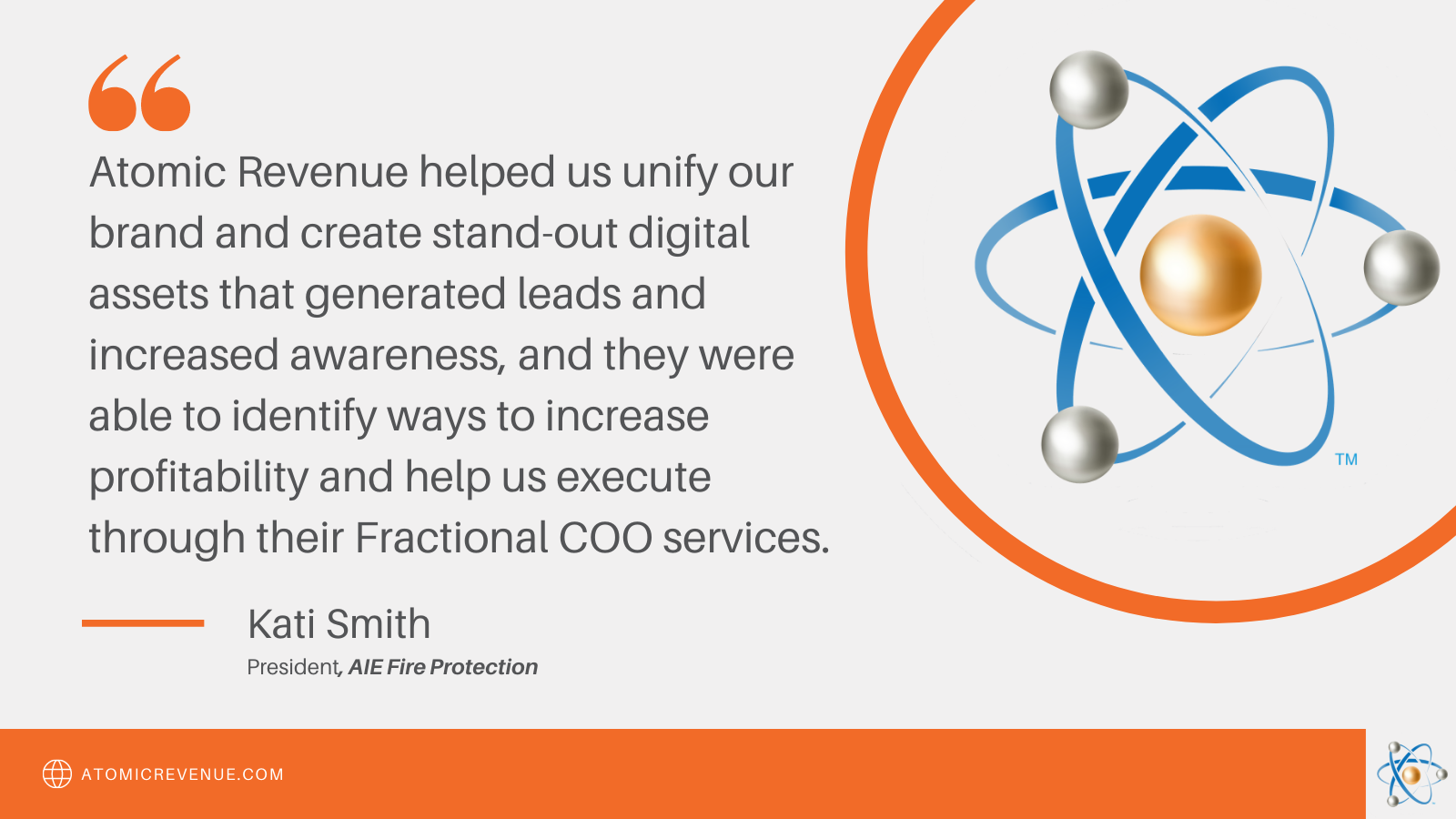 Fractional CFO, COO & CRO Services
As you can see, using fractional CFO, COO, CRO, or Sales Manager services to help your B2B company produce revenue and increase profitability may be the smartest business decision you can make, especially in the current unpredictable world in which we find ourselves.
If you would like to learn more about how a fractional executive could help your startup, small-to-mid-sized business, or large enterprise company, contact us or give us a call. There's no obligation – we simply love to help other B2B companies achieve their goals!
---
About the Author
Tara is CEO and Co-Founder of Atomic Revenue, where she continues to problem-solve, innovate, and define the formula for and establish the discipline of Revenue Operations that launches client growth with stronger foundations and better ROI. As the company's EOS® Visionary, it is her passion to share what she has learned over the course of her career and help other business owners and leaders increase revenue and grow with consistency. She is also a renowned national speaker.