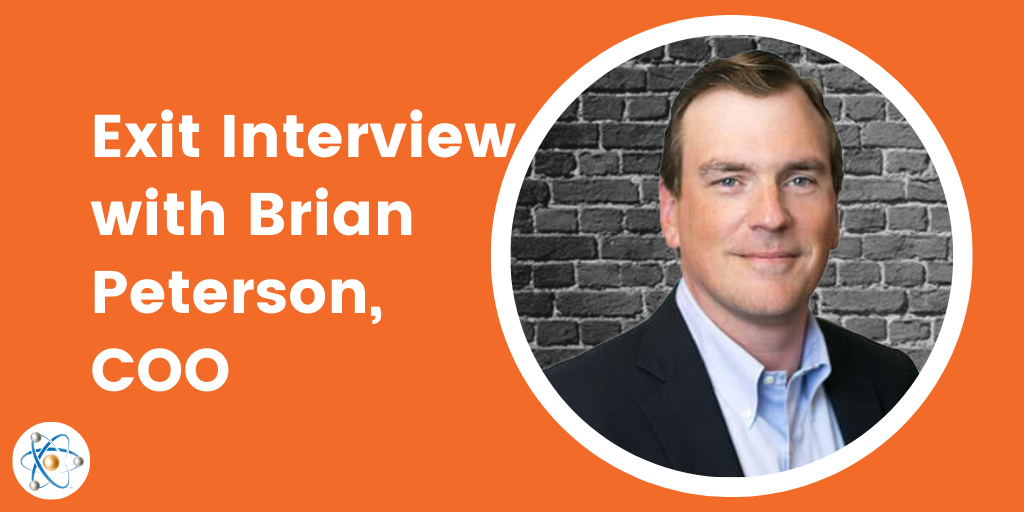 In 2019, when Brian Peterson joined Atomic Revenue as a consultant, Atomic Revenue was growing at a rapid pace – from a nationwide, entrepreneurial team of seven, then twelve, then on to 42 within a year. There was no doubt, with our rapidly growing company and unusual structure, we needed his expertise and skillset to develop an operations and finance strategy, and a fine-tuned structure to support revenue growth.
Soon after he began consulting with us, it became obvious we needed Brian to spearhead our evolution on a more permanent basis, and in 2020, he became Chief Operations Officer (COO).
During his time with Atomic Revenue, Brian's invaluable contributions went far beyond traditional COO responsibilities. He led and defined business operations functions and set strategies, handled contracting and engagements with legal counsel, managed human resources for both employees and contractors, and helped expand our unique revenue operations consulting practice. He was also instrumental in getting our company and our clients' companies through the pandemic.
Additionally, Brian worked with our clients to provide human capital solutions and fractional management support, in-depth strategy reviews, financial and profitability analyses, and KPI programs implementation.
Though Brian has left Atomic Revenue as COO, he remains CEO of AuVis, Atomic Revenue's sister company, and will continue as a minority owner of Atomic Revenue and as a Board Member.
"I am sorry to leave Atomic in a full-time capacity, but since we accomplished what we set out to do, internally and with clients, I'm stepping down from a role that is no longer needed."
In our exit interview, Brian shed light on what he enjoyed most about working with Atomic Revenue, why he "fired" himself, and how companies can follow through with tough decisions.
What did you enjoy most about your role as COO with Atomic Revenue?
I enjoyed the variety of personalities and backgrounds of the people with whom I interacted – the contractors, employees, partners, and the clients – and the positive changes that were made to strengthen the company, including adopting the EOS® model. There was so much to be done and to help with when I came in, from an entity and operational structure, and now, after two years, Atomic Revenue is ready to go forward without my type of executive engagement. I leave knowing that we accomplished what we set out to do, internally and with clients, which is a great feeling.
What would you say are some of the most important skills or lessons you learned during your time with Atomic Revenue?
Working with many different types of people, personalities, and entrepreneurial mindsets, as I did at Atomic Revenue, I learned there's a continual structural balancing and rebalancing act. I had not worked with a company like this before. Traditionally, in a more formal corporate structure, you find an internal working balance and it stays fairly static.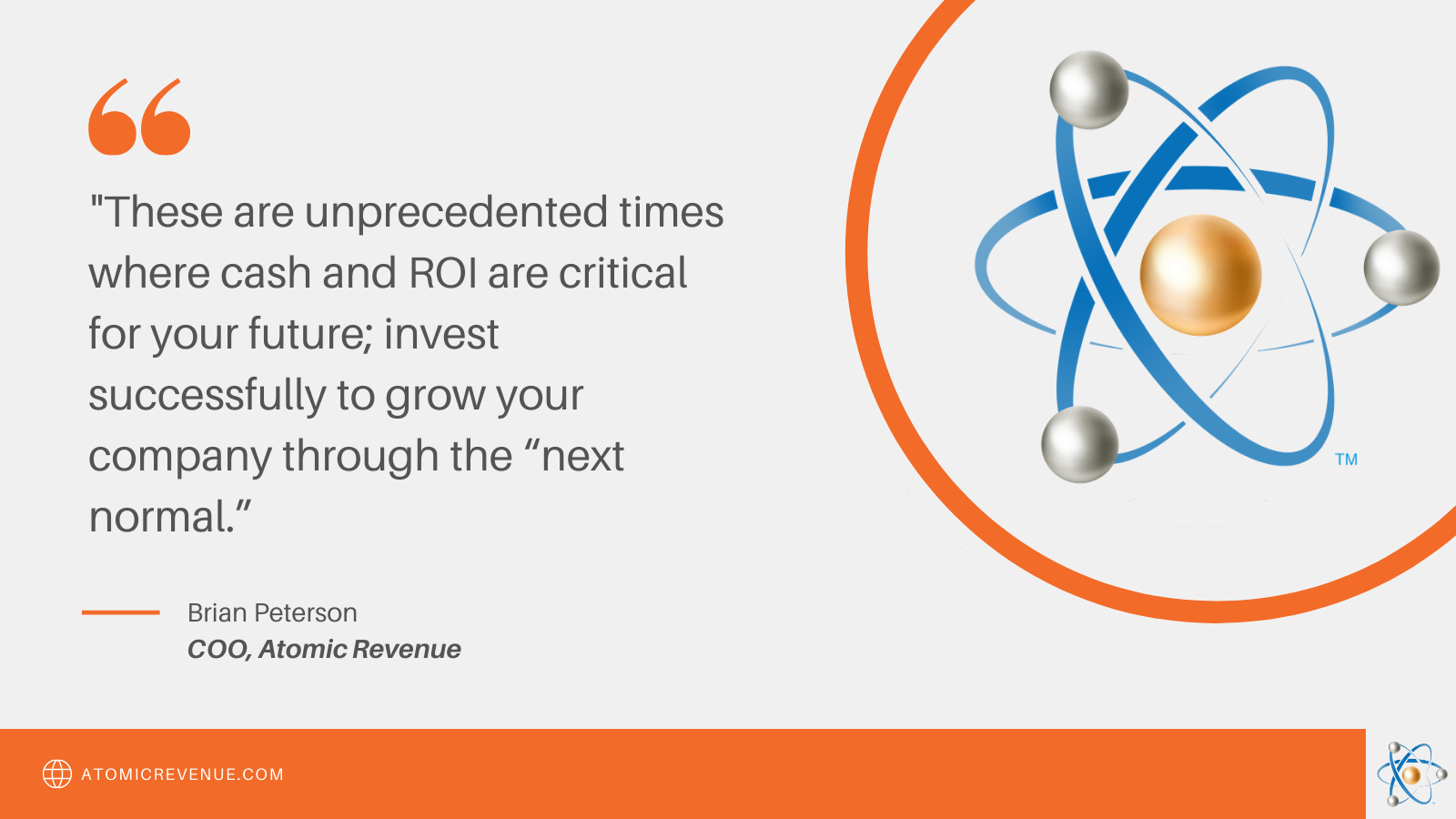 It was a good experience for me to know that I could help Atomic Revenue create a solid structure despite the unpredictability of a large, nationwide team of mostly independent contractors. Working within this less formal company environment reconfirmed for me how varied companies can be and that it is no less attainable to have structure, accountability, and strategic growth, whether your whole team is working the same hours in one building or spread over different states and time zones.
Can you share what made you decide it was the right time to go? How can other companies make these types of tough decisions?
While I was operating as a contracted consultant, we quickly realized there was a need for a higher level of C-suite engagement. I could have technically stayed a contractor for the last two years, but it made sense for me to move into a full-time officer role. The position filled out what was needed at the time, as we rounded out the executive team.
Two years later, I put on my consultant hat, evaluated the data and our strategy, and said, if we're going to continue to evolve and make sure the company is ready to go forward in the post-Covid era, the thing that needs to be adjusted is the operations.
It became clear that, as a result of intentional additions to the executive team and the administrative support team, there was no need for a COO anymore. My recommendation as a business consultant was to remove myself. Leaving the company as a full-time executive was the right evolution for Atomic Revenue.
My advice to other companies when comes to making tough decisions? Regardless of the type of company, it is critical to measure meaningful KPIs, evaluate, adjust, and act on what the data is telling you, even if it seems like hard decisions must be made. A successful company will be a dynamic company that bases business decisions on data and continues to do what's best for the organization, its clients, and its future.
We thank Brian for his contributions, perspective, and dedication as COO at Atomic Revenue and look forward to his continued expertise and input as part of the Board of Directors.
Have questions or would like to talk to an Atomic Revenue team member about how you can optimize business in the post-pandemic era? Check out this case study from Brian and the team's work with a fire protection engineering company during COVID-19 and contact us for an informal chat.