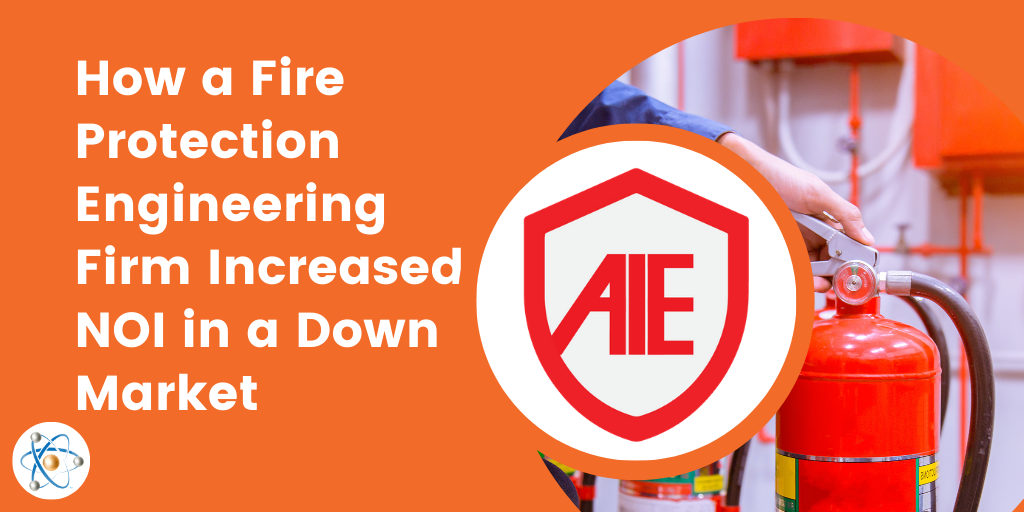 When Atomic Revenue met the AIE management team in 2019, the company was facing a myriad of challenges, including, but not limited to, the fact that most revenue was tied to one client who was contemplating a reduced contract. AIE, also known as Alternatives in Engineering, also had a confusing brand identity, a website security issue, a longer sales cycle than most, trade show spend that was not paying off, and a multi-generational family leadership team taking over the company. Then the pandemic hit, and their largest client did, in fact, minimize their service contract.
Despite all of this and more, in 2020, Atomic Revenue helped AIE Fire Protection increase net ordinary income (NOI) from five percent to 12 percent.
Overview –– Challenges to Overcome with Revenue Operations Solutions
AIE Fire Protection is a nationwide fire safety and compliance response team for all commercial fire protection services and life safety systems, including equipment and system inspections, equipment repair and maintenance, and fire sprinkler and water supply services.
This family-owned business was established in 1983 and transitioned to a multiple-generation leadership team following the founder's death. This dynamic produced some unique challenges as the family navigated growth with new ideas and changing customers. Additionally, AIE was two separate companies with different identities: AIE Engineering Services and AIE Inspection Services.
To overcome their challenges and address their concerns, an objective, outside perspective was both needed and welcomed, which is when our working relationship began.
Atomic Revenue started the process with a Revenue Diagnostics assessment to address their four main concerns:
How to diversify their customer base; most revenue was tied to one client.
How to position their two distinct companies within their target market.
How to measure and improve ROI associated with sponsoring industry trade shows.
How to stay in touch with prospective clients due to their multi-year sales cycle.
Diagnose Phase — Opportunities Revealed
Once we performed the Revenue Diagnostics to evaluate their people, processes, and data, we moved on to a Digital Operations Audit, which revealed a need for brand unification of the two companies, despite multiple distinct service lines. Prior brand iterations and failed agency engagements had culminated in brand confusion, while a security breach resulted in the use of an off-brand website domain. The website ultimately required a complete rebuild on a different domain, and AIE needed quality content to position its team as national industry experts.
Trade shows were a good choice for their industry, but a Tradeshow Audit and Plan advised new pre-and post-event lead generation processes to nurture prospects and advance sales through a long sales cycle.
Atomic Revenue worked with AIE to provide the following solutions to diagnosed opportunities:
Develop a core messaging platform.
Create a value message.
Build a trade show budget and plan.
Assess website requirements.
Establish a new corporate branding package.
Develop a KPI dashboard.
Provide a Subscription Revenue Operations Team.
"Our industry is complex and technical. Any outside vendor has a hard time not only understanding how we do what we do in fire protection engineering, but a hard time providing valuable support, strategic insights, and integrating with our family-owned dynamic. Our relationship with Atomic Revenue has shown us that the right partners can do great work in this environment. Their team helped us unify our brand and message and create stand-out digital assets that generated leads and increased awareness through their subscription department, and they were able to identify ways to increase profitability and help us execute on that through their Fractional COO services." – Kati Smith, President, Alternatives in Engineering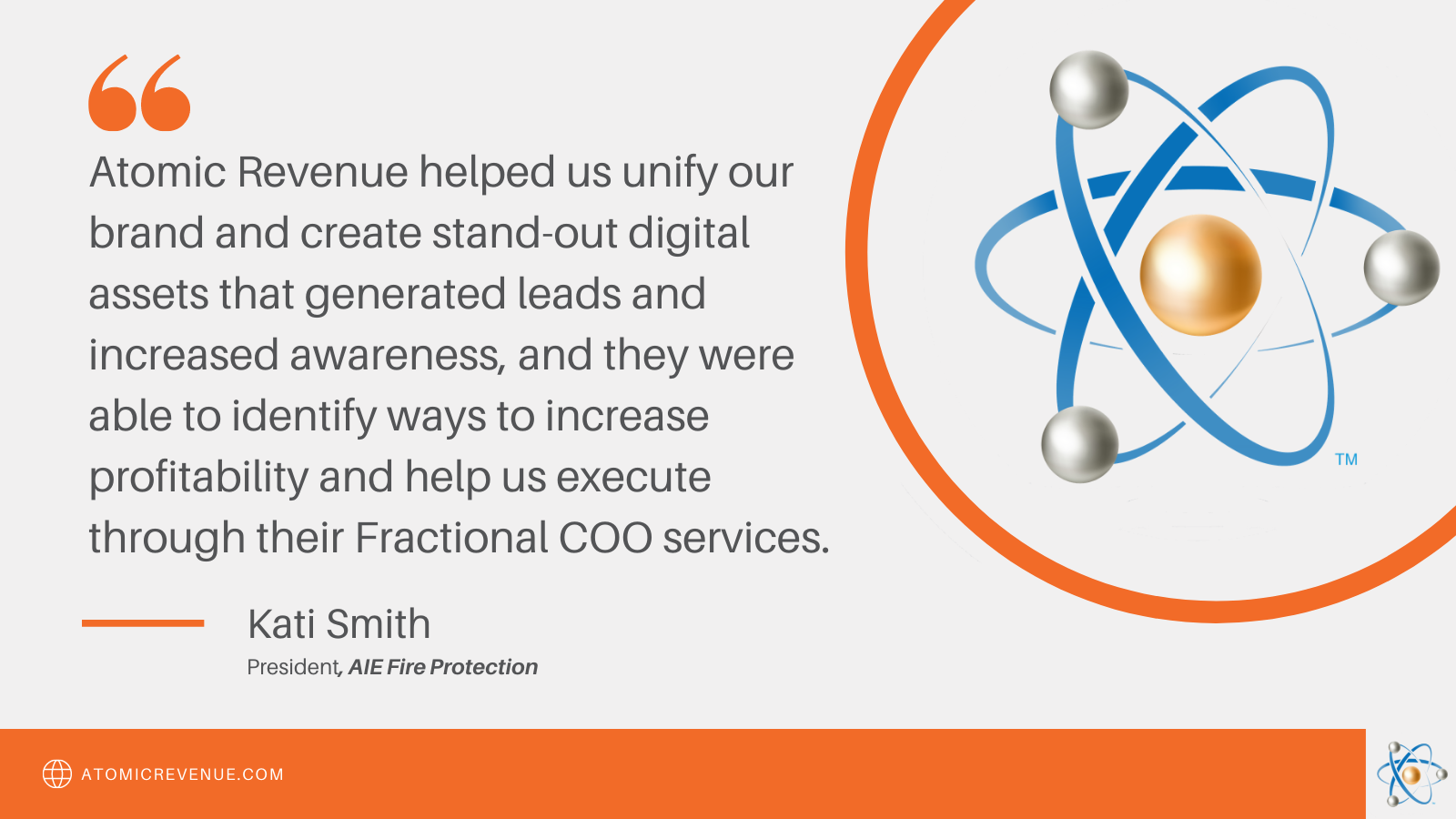 Resolve — Lead Generation & Customer Advocacy Strategies
As AIE's subscription team, Atomic Revenue created a new logo, corporate brand guidelines, a new website, quality online content, sales collateral, tradeshow displays, and sales collateral.
We implemented a CRM and managed ongoing needs for website maintenance, social media posts, trade show swag, and the development of a real-time KPI dashboard. We executed numerous lead generation and customer advocacy strategies for and with the AIE leadership and sales teams.
Revenue Operations Solutions Provided
Digital Operations Audit
Buyer Journey Map & Budget
Revenue Operations Team

New Website
Corporate Brand Update
Content Creation & SEO
Social Media Management
Supplier Registrations
Digital Operations Mgmt.
Graphic Design

CRM Selection & Management
Lead Generation & Customer Advocacy Strategies
Trade Show Design & Planning
KPI Dashboard
Quarterly Business Reviews
Fractional Management – COO

Onsite visits & Weekly Calls
Labor/Staffing Advisement
Financial Review/Advising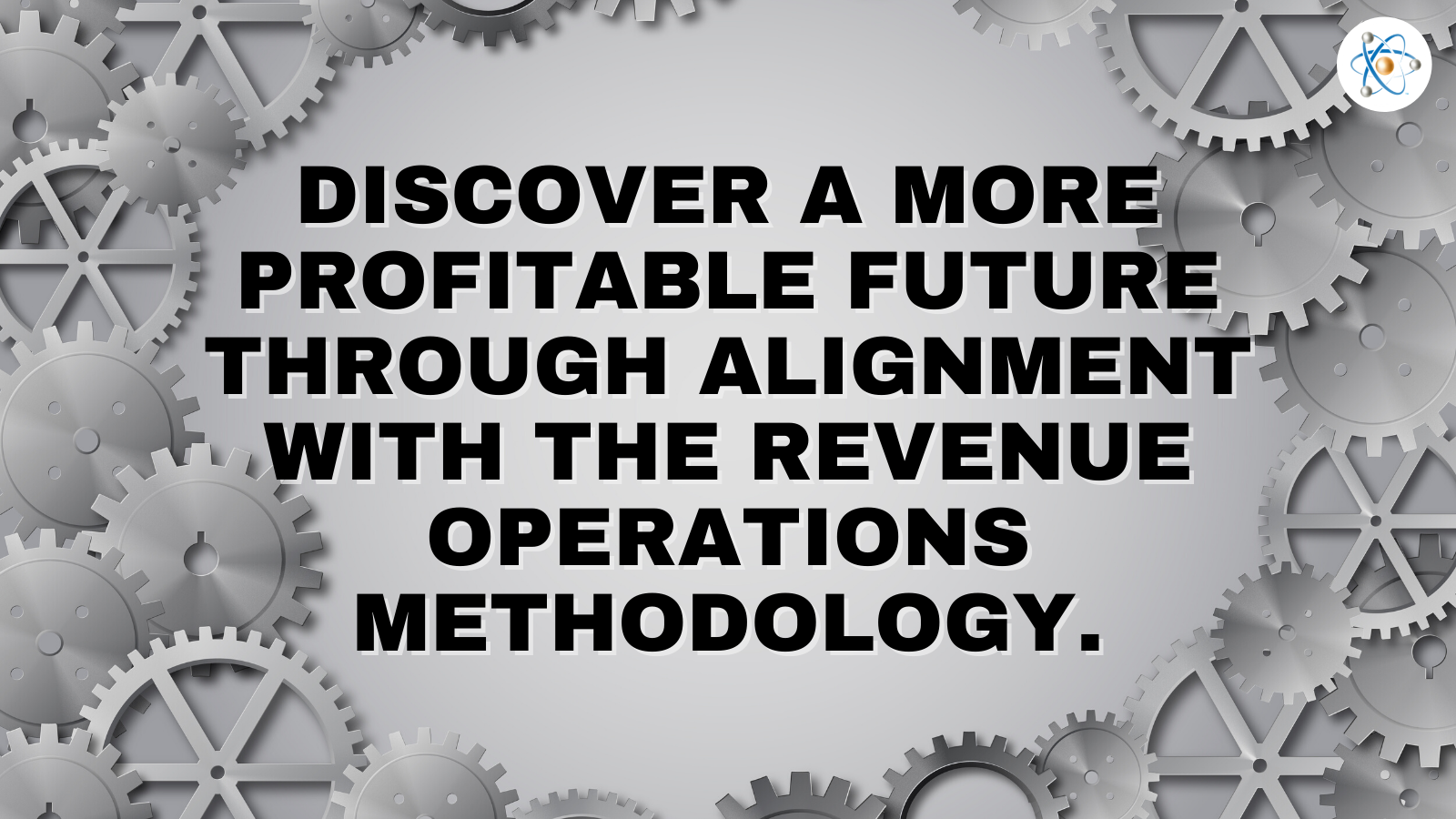 Phase 1 Outcome — Key Accomplishments
At Atomic Revenue, one of our main pillars is that we go beyond measuring vanity metrics and delve into more meaningful metrics to gauge the impact of not only our efforts but also the efforts of our clients to increase profitability. In this case, however, there was a direct relationship between awareness and inquiry KPIs for lead generation and sales conversion, which undoubtedly contributed to the seven percent increase over projected profitability.
AIE's 12% NOI was earned in a year without trade shows (one of their main lead generation tactics), an economy that was shut down for many months, and without any in-person prospecting. The key accomplishments here demonstrate how our efforts, combined with that of AIE's team, resulted in increased profitability.
Awareness:

Increased website traffic from 200 to 3,300 average unique users

(1,550% increase YoY).

Awareness: Increased inbound traffic from 50 organic-search-acquired users to 3,100

on average – a 6,100% increase over the last year.


Inquiry: Improved inbound leads through forms, calls, and downloads by 72%

over prior 6 months.


Sales Conversion: diversification of customer

base from one large client to multiple growing clients.


Profitability

increased from 5% to 12% NOI despite lower than forecasted revenue

(COVID) and client business changes.
"Our fractional COO services helped integrate and execute on our proposed solutions, as well as to forecast, budget, and plan for our comprehensive revenue operations strategy. Our COO services were also critical to help AIE work through the business impact of COVID-19 and the complicated issues that arose due to a large client change." – Brian Peterson, CEO, Atomic Revenue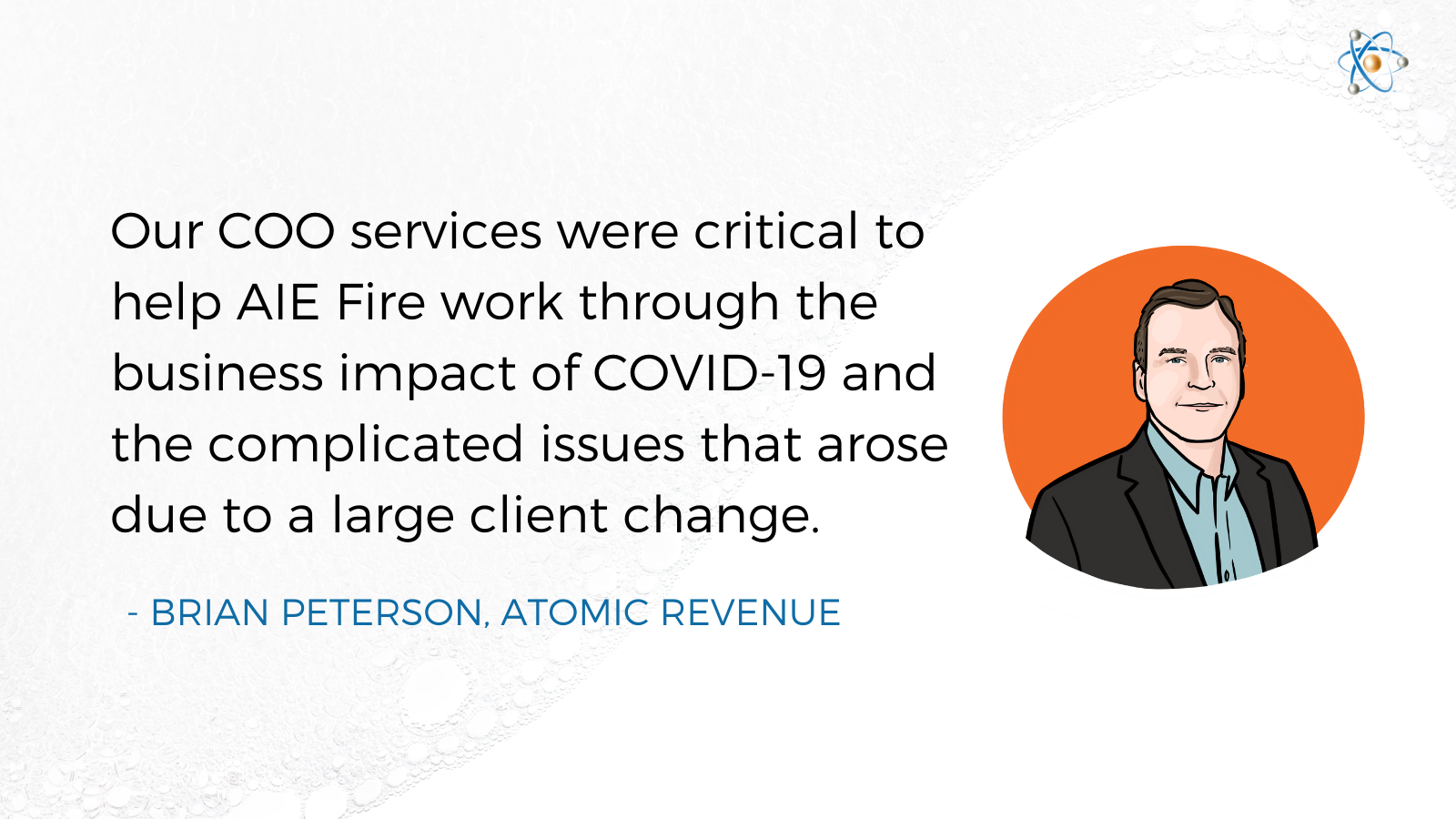 Phase 2 — Optimize Revenue Operations
Atomic Revenue will continue to help AIE increase profitability with revenue operations solutions tied to human capital, communications, digital marketing, trade show marketing, CRM management, and KPI management. We will keep pursuing diversified sales opportunities in either sub- or prime-contracting roles that provide measurable results from new customers, new partners, and new industries.
Can You See These Revenue Operations Outcomes In Your Industry?
Key industries that receive the highest ROI from optimizing their revenue operations with Atomic Revenue include:
Private Equity Portfolio Companies

Engineering Services

Manufacturing

EOS® Companies

B2B Healthcare Solutions

Accounting Practices

Law Firms

Commercial Real Estate

IT MSPs (Master Service Providers)

Software and Technology Solution Providers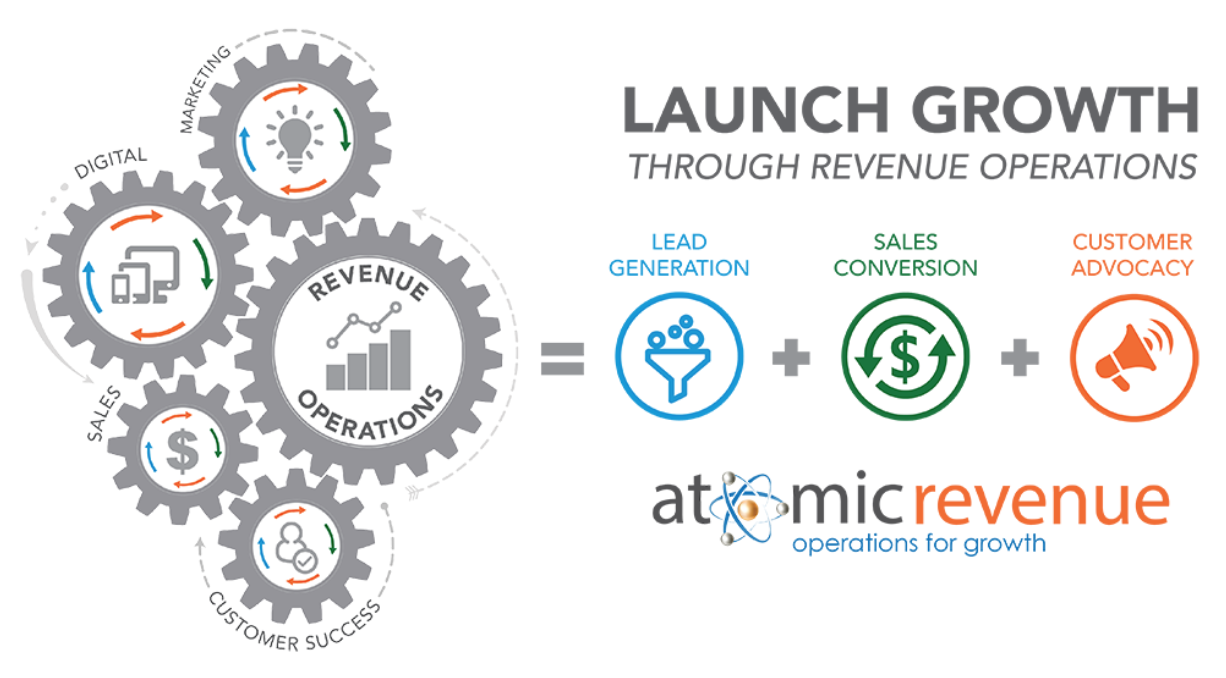 Atomic Revenue Can Help Your Business Realize Measurable Profitability
Just like with AIE, Atomic Revenue will empower your people, processes, and data to work in harmony to achieve more profitable results, optimize outcomes, and help drive revenue growth for years to come. If you would like to have a no-obligation conversation about how Atomic Revenue could help your company, contact us today.