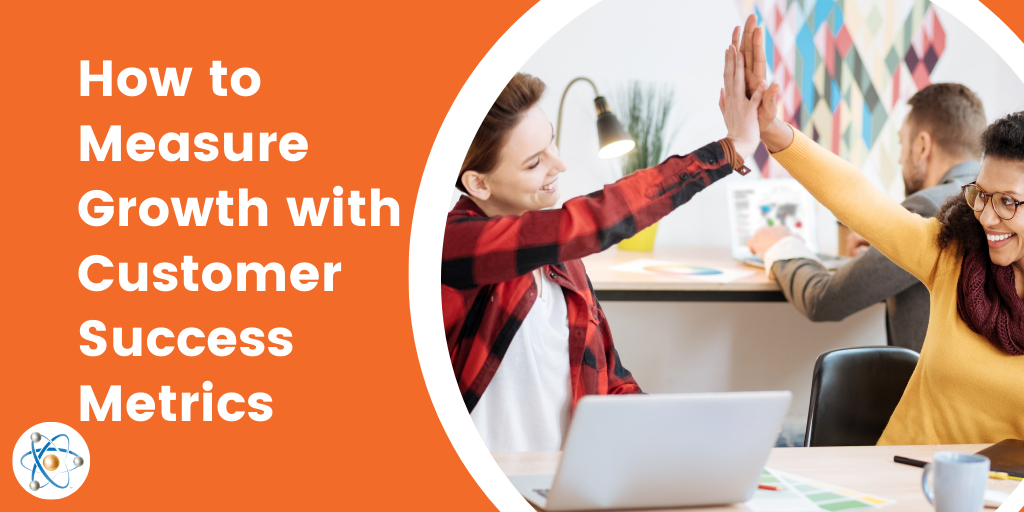 Do you know where your business is heading? How do you measure growth? Most business owners or leaders would say, "Of course we know where we're heading; if revenue is up, we're growing." However, to understand where your business is really heading, it's not enough just to measure revenue – measuring customer success is essential. More revenue is the desired outcome, a loyal customer base is the primary indicator of success.
If you have been measuring KPIs tied to revenue only, it's easy to hide or mask the actual drivers of customer loyalty, which, in the end, will make or break business longevity. After all, without loyal customers who become advocates, business can't survive.
So, how do you measure "customer success?" Which KPIs truly represent customer satisfaction? Which customer success metrics should your B2B company be tracking, and how do you know what to change if they indicate poor or even so-so customer loyalty?
4 Steps to Finding the Most Important Customer Success Metrics
To get to the heart of customer success and turn happy customers into advocates, it's critical to look at the most important customer success metrics – those tied directly to customer actions – not vanity metrics of awareness, clicks, likes, and website visits.

But before we can pick metrics and KPIs, we must have customer success-focused data, and there are 4 steps you can take to obtain that data. (In a previous blog, I delve into data surrounding customer advocacy in more detail).
1. Segment your customers
One of the first steps to obtaining good customer success metrics is to segment your customers into buckets. For example, a service company may create 4 buckets: Loyal, Casual, New, Inactive.
2. Focus on Loyal Customers
It is critical to arrive at a clear definition of each, particularly Loyal Customers.
"The Loyal Customer" metric becomes the primary KPI indicator of the direction of revenue. Revenue may have positive growth today, but if the loyal customer base is declining, where is revenue likely to go?
3. Keep Your CRM Data Clean
If your customer relations management (CRM) tool is up to date, you should be able to find most customer buying habits (frequency, product types, location, etc.) there, which will help define and segment your customers.
4. Conduct Customer Surveys
To learn more about why they buy from you – or why they don't – you can conduct customer surveys or simply ask your customers why they buy from you and/or what you can do better. Online reviews are another good source, though be aware, some of these can be untrustworthy.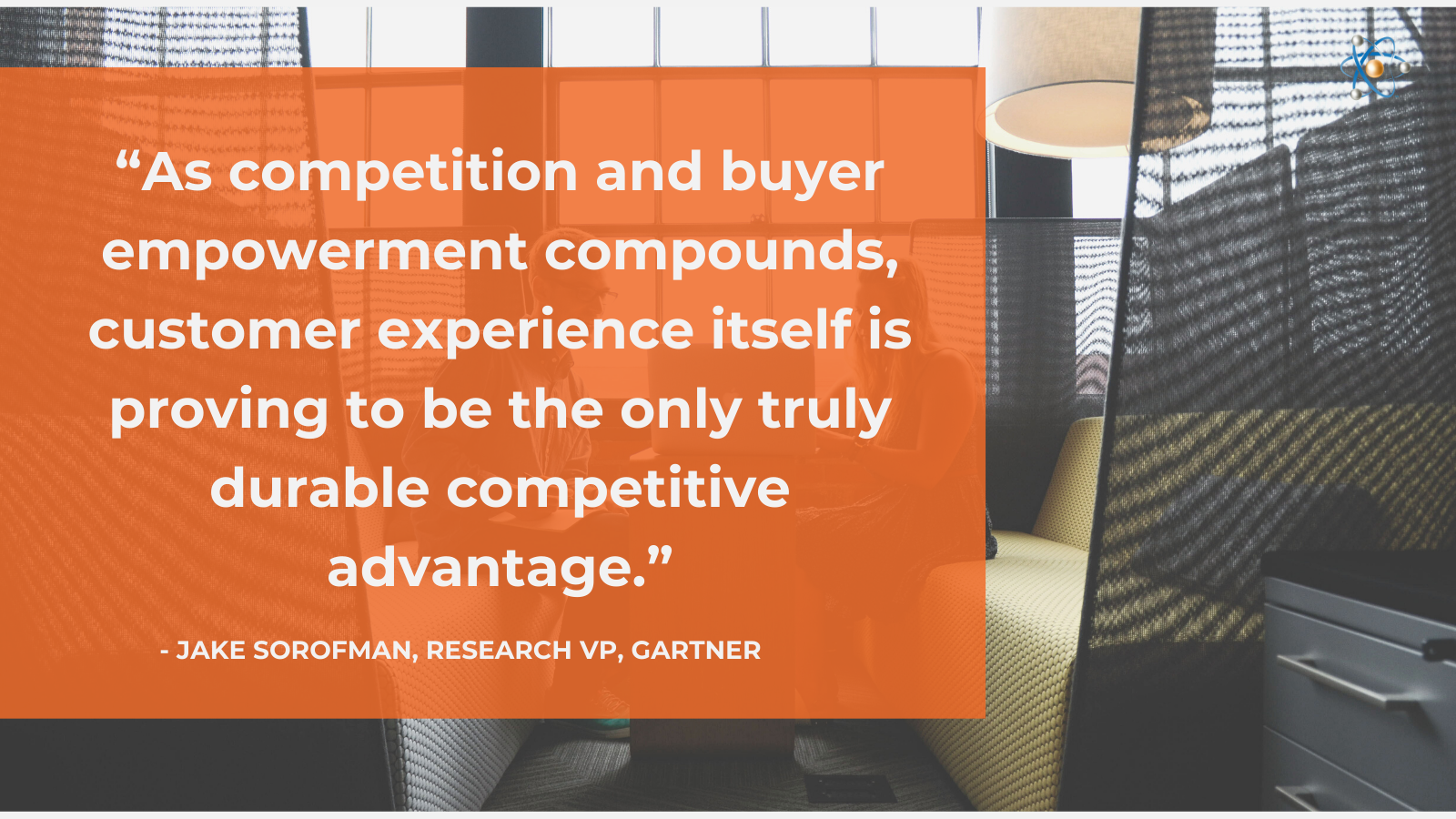 How to Create Customer Success KPIs to Create a Customer Success Strategy
Now it's time to create KPIs for the number of loyal customers, casual customers, new customers, those who bought once/recently but never came back, and long-term, inactive customers. You can also create other fields, such as how they came to buy from you and what they buy. Then assign benchmark comparisons to use later.
Once you've defined your customer-action metrics, patterns will become obvious.
Let's say you find that you have more one-time purchasers than repeat customers, now what? One area to evaluate is your marketing and sales conversion tactics.
Here are some questions you might ask to analyze the data:
Are you targeting the right audience?

What are the needs of your customers?
What challenges are you having with customer service?
Does the sales team need training?
These will provide more meaningful data on your map to customer advocacy.
"Did you have 5% revenue growth this year but a 5% loss in loyal customer base? I can say with near 100% certainty, your profits are headed in the wrong direction."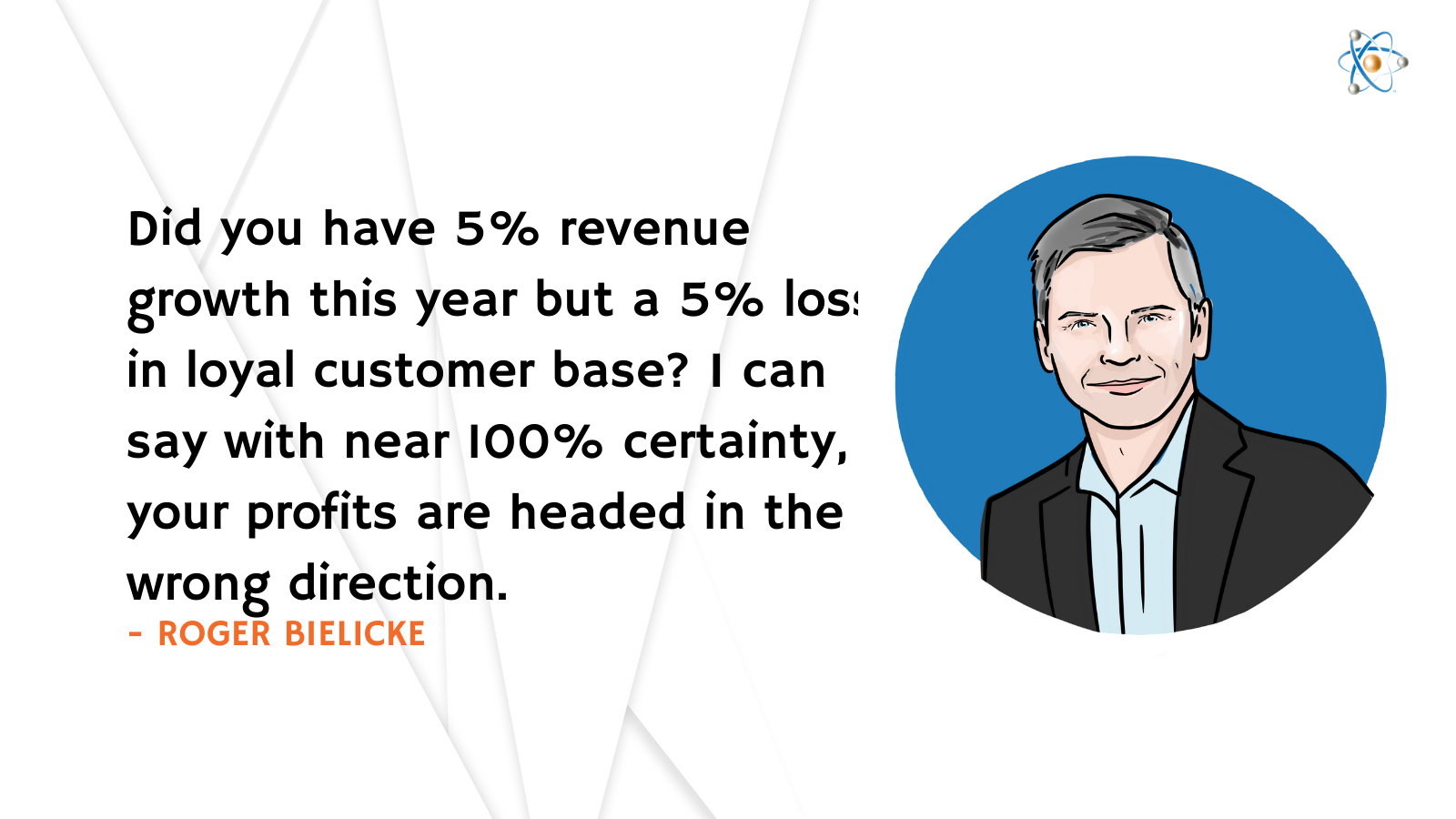 Let's say you want 70 loyal customers to become advocates of your business. Right now you have 50 loyal customers, but they are not great referral partners.
Look at the metrics tied to why your customers are in each of the "buyer" categories. For instance, if you have 200 active customers, but only 50 are in the loyal category, you can measure everything involved in the customer experience (CX) – from the minute they engage with your company all the way through when they use your products or services, and thereafter. Based on the outcomes, you can make evidence-based changes to try to meet your goal of 70 loyal customer advocates.
What to do With the New Data-Points & KPIs
Once you've defined your metrics and KPIs and put them into your dashboard, you will need to set up benchmarking comparisons so you can look back regularly – monthly, bi-monthly, quarterly – to see how much you're improving.
Some data will be measurable in a month, where others may take several months to show consequential results. You can adjust your customer success strategy from each review until you get the numbers you're working toward.
From the very start of the process through each review, these numbers will paint a pretty clear picture of where customers are experiencing issues and why they're not buying from you as much as you had hoped. And, just as importantly, they will show what you're doing right.
"Insight-based, hard data unlocks the power to control customer satisfaction and turn it into advocacy. It takes the guesswork out of decision making with a data-based strategy."
Why Measuring Revenue as a Customer Success Metric Doesn't Work
Using only revenue to measure customer success and growth means you can quickly hide the fact that you're losing many existing customers or not investing in generating new customers. Revenue can be manipulated by countless internal factors that make the numbers look good on paper, but cannot hide the fact that customer attrition is hurting growth.
As a business owner or leader, you also know how expensive it is to get new customers. Customer acquisition costs (CAC) chip away at revenue – it's more cost-effective to work on keeping the ones you have and turn them into advocates who refer others. Those pre-qualified referrals who buy from you reduce your CAC to nothing, boost customer loyalty, and increase revenue. They're where true profitability lies.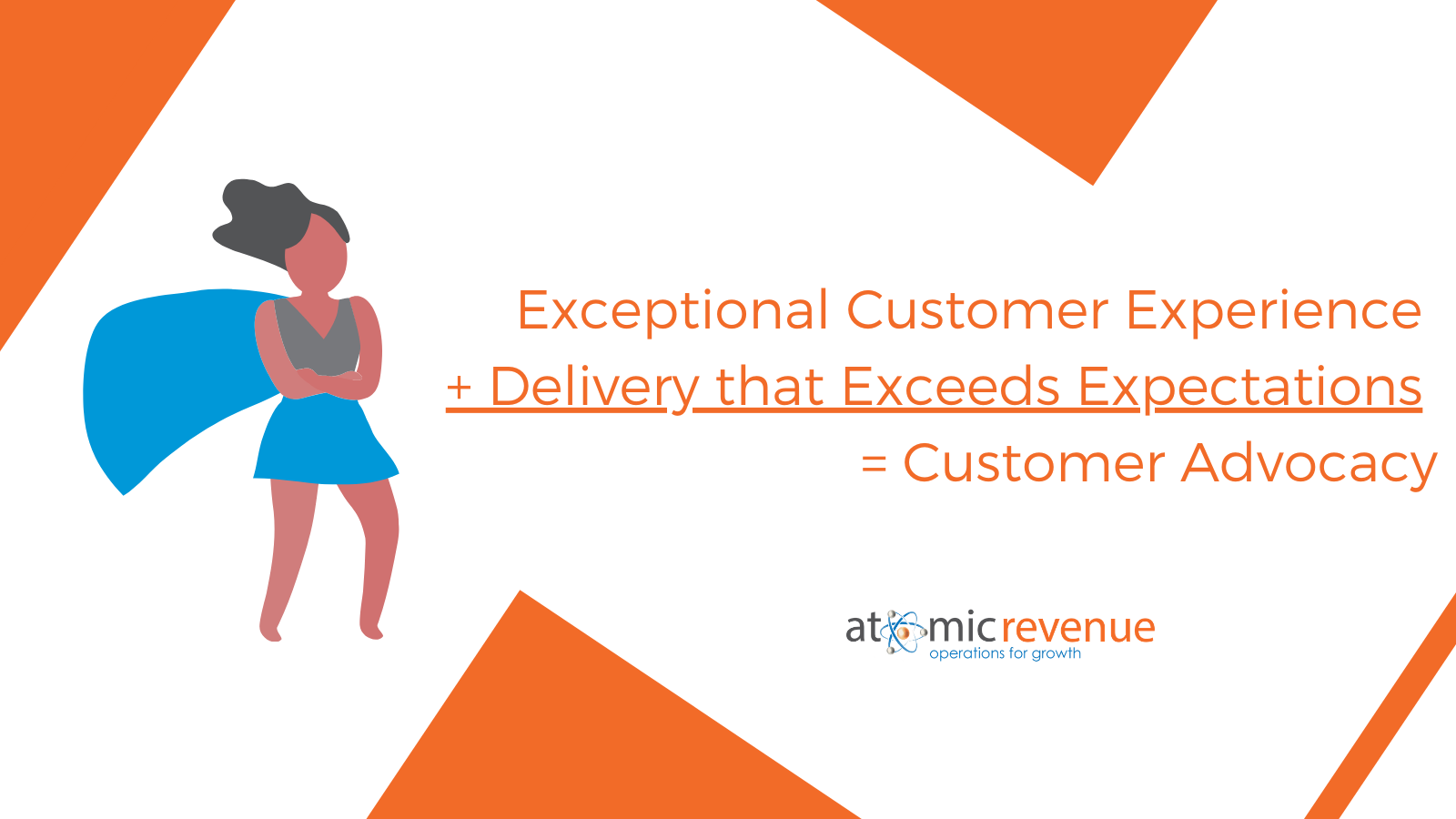 Measuring Customer Success & Responding to the Data Leads to Profitability
At the end of the day, it is nearly impossible for a business to survive long-term without a loyal customer base and customer advocacy. Measuring customer success with the right KPIs will help you sharpen your CX process and provide an accurate map to customer advocacy and profitability. If you only take one thing away from this blog, I hope it's this: revenue and profits are controlled 100% by the customer. Focus on what you can control, which are the input drivers of the business.
Not sure where to start or maybe you don't have the bandwidth to get this done? This is where Atomic Revenue shines! Our expertise is helping all types of companies align their people, process, and data to generate consistent customer advocacy. We can be your customer success consultant! If you would like to learn more, feel free to set up a no-obligation conversation with me or any one of our revenue operations experts.
---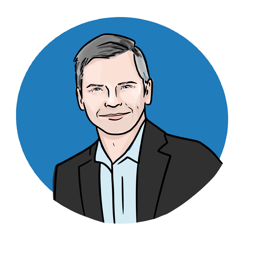 About the Author
Roger is an Executive Partner at Atomic Revenue and owns Unleash Insight. He has 24 years of previous experience at Enterprise Rent-A-Car, leading analytics initiatives for the Car Sales Division. His role included location planning strategies, consumer activity analysis, and identifying key business drivers to optimize performance, skills that honed the data-driven strategies he uses to help clients today. Roger excels at organizing and establishing processes to connect departments together so that everyone contributes to winning outcomes.