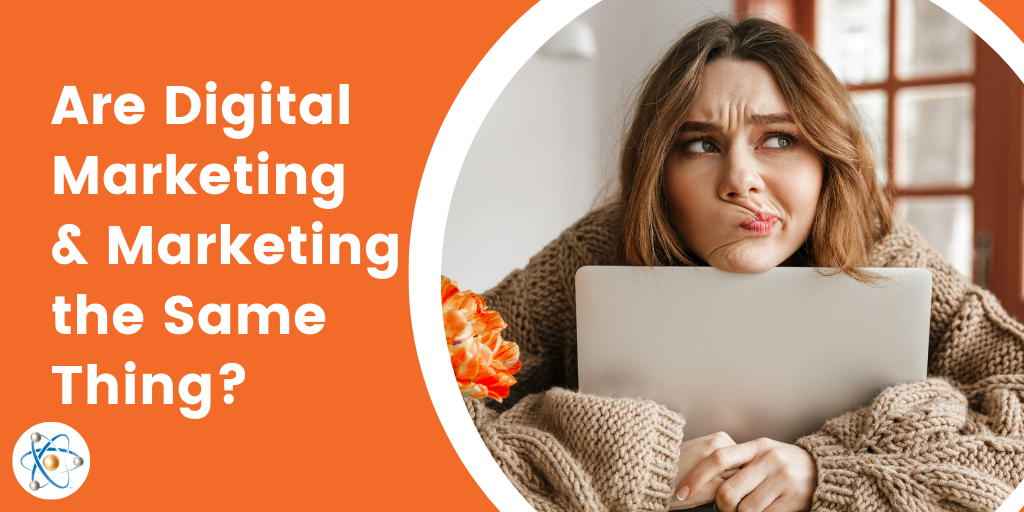 "It depends" is one of the most frustrating answers to a question. What does it cost? It depends. How long will it take? It depends. Are you available? It depends. It feels like a non-answer. A cop-out. A skirting of commitment. Avoidance. But other times, "it depends" is very real. It is a conditional answer. For example, a price can be quantity dependent or tiered for the level of support needed. Delivery times can also be dependent on when a service is needed (is it an emergency?), location, and backorders.
The same answer follows the question, "Is "digital" marketing?" It is. Sometimes. It depends. Not always. Is marketing always digital? You guessed it – sometimes, but it depends.
Did that frustrate you? It frustrates me, and I wrote it! But ultimately, "it depends" is the real answer – digital is marketing, sometimes. Marketing is digital, sometimes.
To clear up the meaning of "digital," knock away the confusion, unclench your jaw, and get to the bottom of what digital really is, why you need to know, and how your B2B company can benefit from digital marketing in all forms, keep reading.
Digital is Marketing – Sometimes. Marketing is Digital – Sometimes.
When you hear "digital" and "marketing" used interchangeably, it can be very confusing. As more organizations – especially B2B companies – try to be digital savvy, they discover what they think of as digital, is not, and what they think of as marketing, is also not just marketing.
With nearly everything we do being technology-based and digital, it's easy to assume marketing has evolved into ONLY digital marketing. This is not the case. There are countless forms of non-digital marketing, from sponsorships and print ads to the non-obvious types, like public stunts and partnerships.
And just as marketing is not solely digital, digital encompasses so much more than generating awareness and leads with a website or blog. Digital can include aspects of marketing and branding, connecting with your audience, and being where they are when they are there. Digital is also part of operations and includes your CRM, technology stack, and more.
Let's take a closer look at marketing, digital marketing, and digital operations, and how they intertwine to affect growing your business.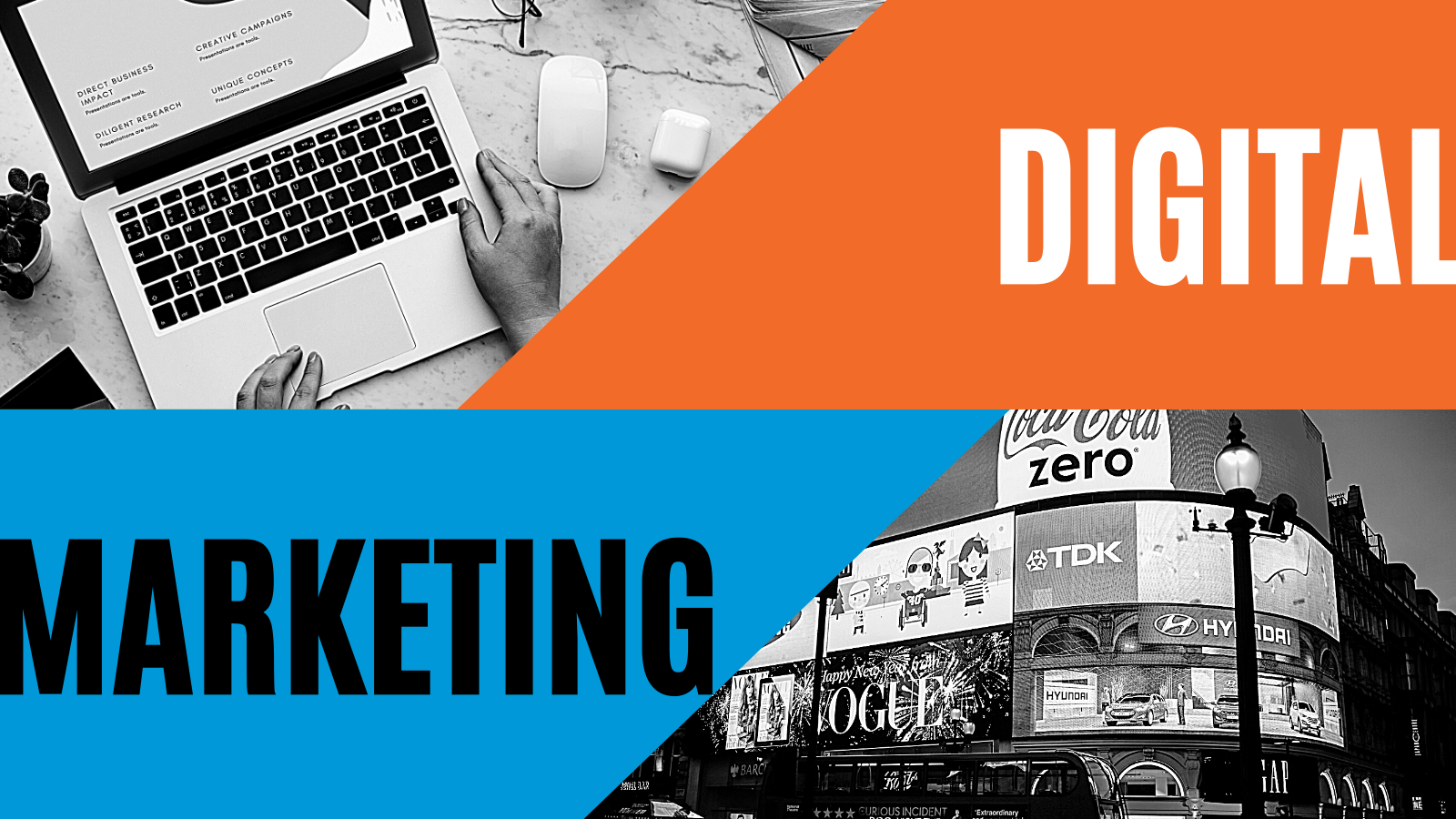 What is Marketing?
Marketing is "the action or business of promoting and selling products or services, including market research and advertising." (Google Dictionary)
Marketing is "the activity, set of institutions, and processes for creating, communicating, delivering, and exchanging offerings that have value for customers, clients, partners, and society at large." (American Marketing Association)
I like everything about the way the AMA defines marketing. I also like that they review their definition every three years with a panel of scholars who are active researchers – marketing is a living, breathing part of any business and culture, and it evolves, just as we do.
I find it interesting that when the AMA defines "types of marketing" – digital marketing ISN'T ON THE LIST. And there's a reason …
The 10 Types of Marketing According to the American Marketing Association
Influencer Marketing
Relationship Marketing
Viral Marketing
Green Marketing
Keyword Marketing
Guerilla Marketing
Outbound Marketing
Inbound Marketing
Search Engine Optimization
Content Marketing
Digital marketing is not on this list as its own category because digital tools, processes, strategies, and tactics should be part of each type of marketing. It is fair to say, none of them would generate maximum ROI without at least one digital component.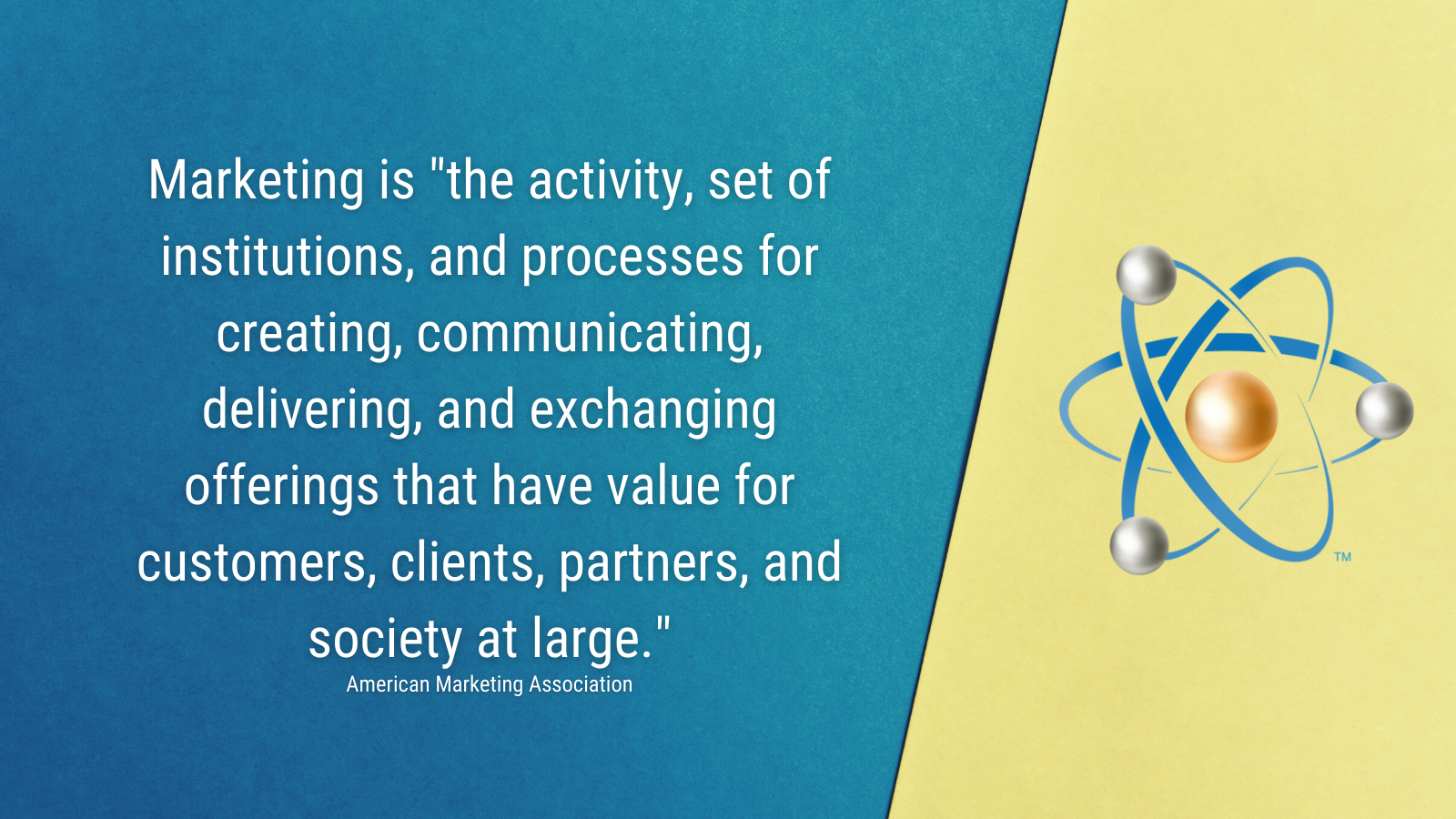 What is Digital Marketing?
Digital forms of marketing are in fact, "digital marketing" or "online marketing." Digital marketing is a catch-all for every possible way we use the internet to market to our audiences. We take all digital forms of communication like websites, SEO, paid ads, email marketing, social media, blogs, newsletters, and more and lump them into the "digital marketing" category.
How to Use Digital Marketing in Influencer Marketing
Take Influencer Marketing from the AMA list, for example. Using social media seems like the most obvious way to leverage the status of an individual within your B2B organization and boost your company's image. But there are other non-digital ways to do this that can be measured using digital tools, processes, and strategies.
If you promote a person in your company with an infomercial or as a speaker, the lead generation and sales conversion results of that person's efforts can be measured with digital marketing tools. These tools can show you if your efforts paid off, if you need to adjust your Influencer strategy for better results, and teach you where to go next for the best ROI.
How to Use Digital Marketing in Content Marketing
Number 10 on the AMA's list – Content Marketing – just begs to be digital! And most content marketing today is digital, but not all of it, and it doesn't have to be online to be effective. Aside from website content, emails, and social media, your B2B company can create content that is printed on brochures or direct mail pieces, sales materials, and customer promo materials that can be tracked, adjusted, and optimized digitally.
Digital touches every type of marketing and each stage of your customer's buyer journey (from awareness and initial contact through the close of a sale and beyond) and sends them back around, again and again.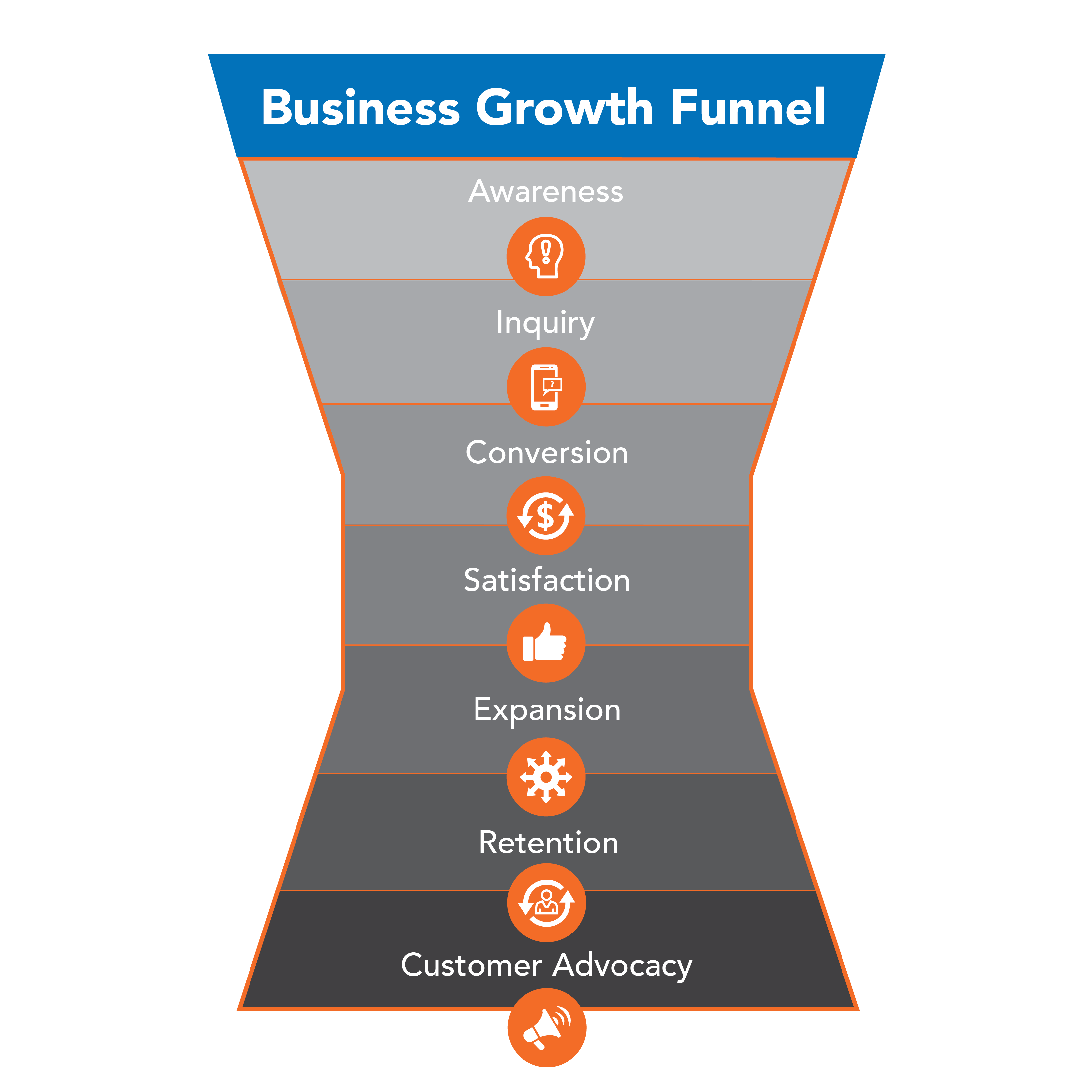 How Can I Make My Company's Digital Marketing Successful
Digital marketing success depends on many factors …
communication between and accountability in your internal teams
well-executed marketing and digital marketing plans measured with KPIs
a digital operations strategy encompassing marketing, sales, online, and non-digital actions
and how all factors above relate to lead generation, sales conversion, and customer advocacy
Whew! Digital success sounds complicated. It can be. It doesn't have to be. It depends! The factors for digital success come together when your B2B company has a solid digital operations foundation that also bolsters a cohesive internal team, guides potentials through to the buying stage with ease, exceeds customer expectations, gains repeat sales, and cultivates raving fans who provide solid referrals.
So you see, "digital" is not simply digital marketing. It is really digital operations.
What is Digital Operations?
Digital operations is digital marketing, digital sales, and digital advocacy, and the links between them. Digital operations uses tools, strategies, and actions that connect you and your sales team with your customers and potentials.

Digital operations is the foundational layer under your organization that holds your website, technology stack, dashboards, UX/UI, and more that support your company in your go-to-market strategy, generating leads, closing sales, and creating customer advocates.

Let's think about your website. Hopefully, your website is doing all the following, or some combination, for your organization:
Position your company and promote your message
Create inbound interest for new prospective clients
Facilitate sales through e-commerce or provide sales validation content
Encourage customers to share content, write reviews, and refer new business
If it does all of that above and more - does that mean your website is only a "marketing" or "digital marketing" tool? No, it doesn't. Your website is doing more than marketing your business. It's a foundational tool used across your revenue-generating activities. Your website is part of your digital operations.
Digital operations allows your team to do the following through the use of digital tools, strategies, and actions:
Create awareness with the right message to generate quality leads
Drive the right message at the right time to the right audience, resulting in inquiries.
Make high-quality connections that can be nurtured through the buyer journey.
Educate prospects and clients throughout the buying process with sales validation materials and thought leadership.
Facilitate purchases, through e-commerce, POS systems, purchase ads,
Integrate your company's systems by handling system automation through your lead-to-buyer process, API integrations, and technology.
Communicate with your current clients and customer pool – ask for reviews, send out thank-you correspondence, share quality content, create advocates out of your community.
Know and track your real-time, meaningful KPIs to adjust strategy for optimal results through dashboards and data collection.
Keep up with the latest digital marketing and operations tools, trends, algorithms, and processes for maximized ROI and profitability.
When your marketing, digital marketing, digital sales, and digital advocacy work cohesively, you create a memorable customer experience at every touchpoint with your B2B company. If done well, as part of a revenue operations strategy, your efforts will provide the growth you seek.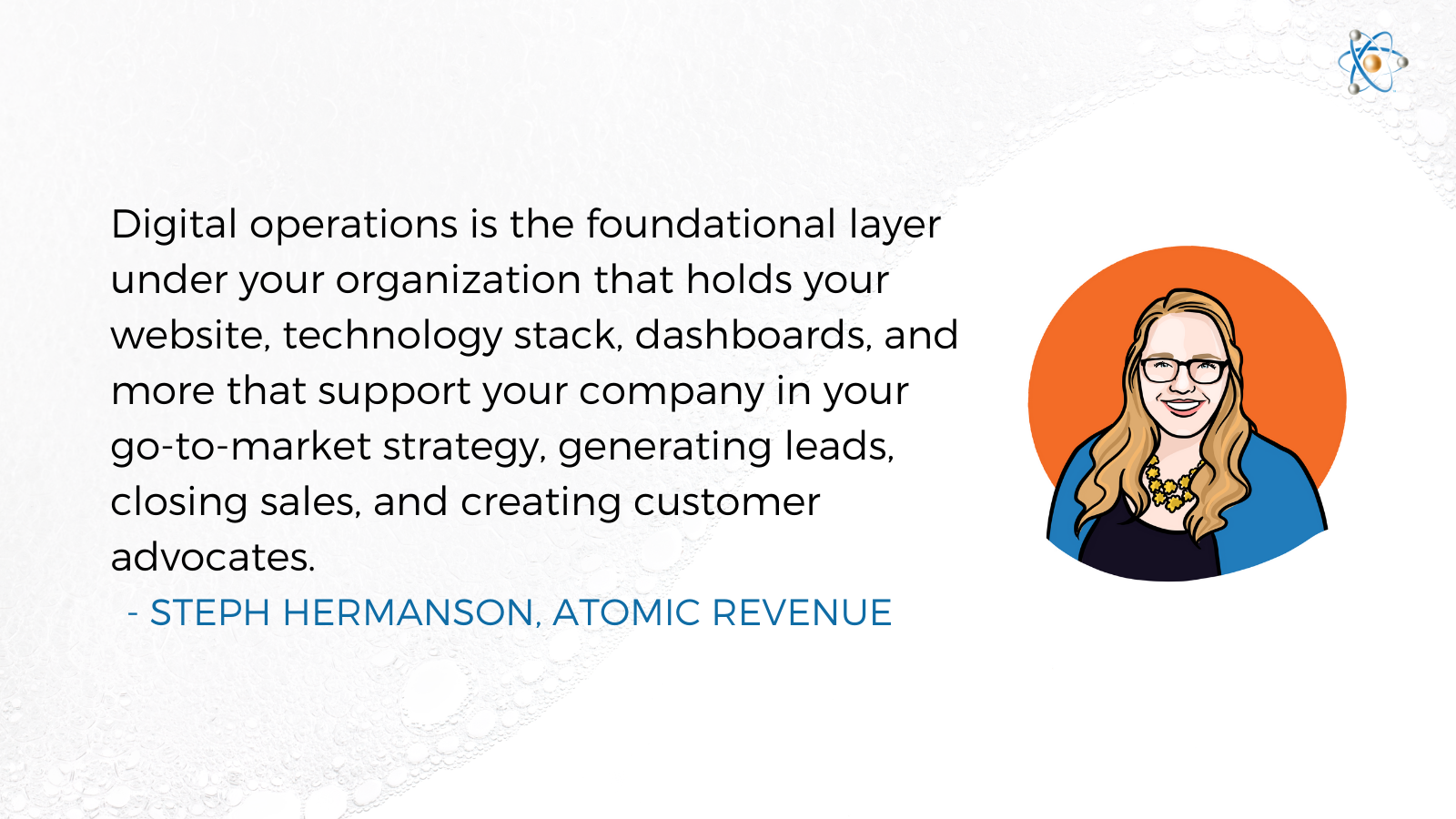 How Does Marketing and Digital Operations Affect Revenue Operations?
How do marketing and digital affect revenue operations? When non-digital and digital marketing, sales, and customer advocacy efforts are optimized with digital operations, such as tactical digital strategies (SEO, social media, content marketing, etc.), the use of meaningful (vs. vanity) key performance indicators (KPIs), and a CRM, your businesses can evolve and grow profitably with fewer resources. "Digital" makes revenue operations failproof and much easier than it sounds.
There will always be a need for marketing in a business. Just as there will always be a need for digital and technology solutions to power marketing. Ultimately, we are looking for the outcomes of the marketing efforts to know we are making an impact. Those outcomes are lead generation, sales conversion, and customer advocacy.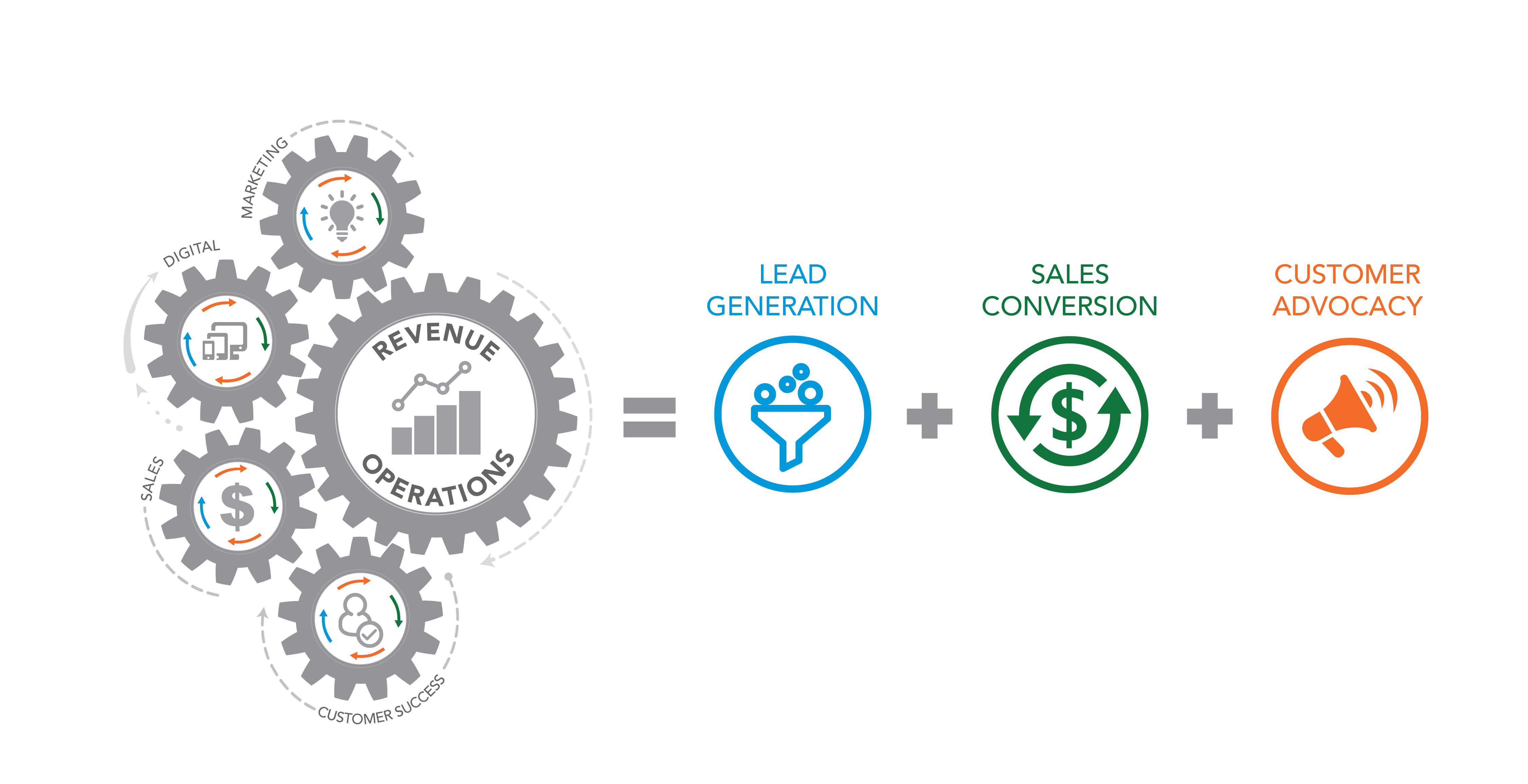 Positive Results from "Digital" Depend on Many Factors
Much of what we do within our working environment is dependent on others getting things done first so we can do our tasks. It is the same way with digital. When it comes to positive results from digital efforts, how you succeed is not a "one size fits all" approach. It depends on your B2B company's goals and needs, and as those needs evolve, your digital operations will efficiently guide you to increased revenue.
As frustrating as "it depends" can be, it can also be positive. It opens the door to opportunities! If you're not sure how digital can help your B2B company reach goals and increase profits, reach out to our team today. We love to talk about and simplify digital operations and share how digital as part of revenue operations solutions can help you become more profitable, year over year.
---
About the Author
Steph Hermanson is the Chief Revenue Officer (CRO) and one of the owners of Atomic Revenue. She develops and implements revenue operations strategies for companies all over the United States along with managing a coast-to-coast team of contractors and employees. As Atomic's EOS® Integrator, she is skilled in the art of getting all departments to work toward the same goals to sustain predictable and profitable revenue streams for Atomic Revenue and our clients. Steph is also a nationally known, dynamic speaker.