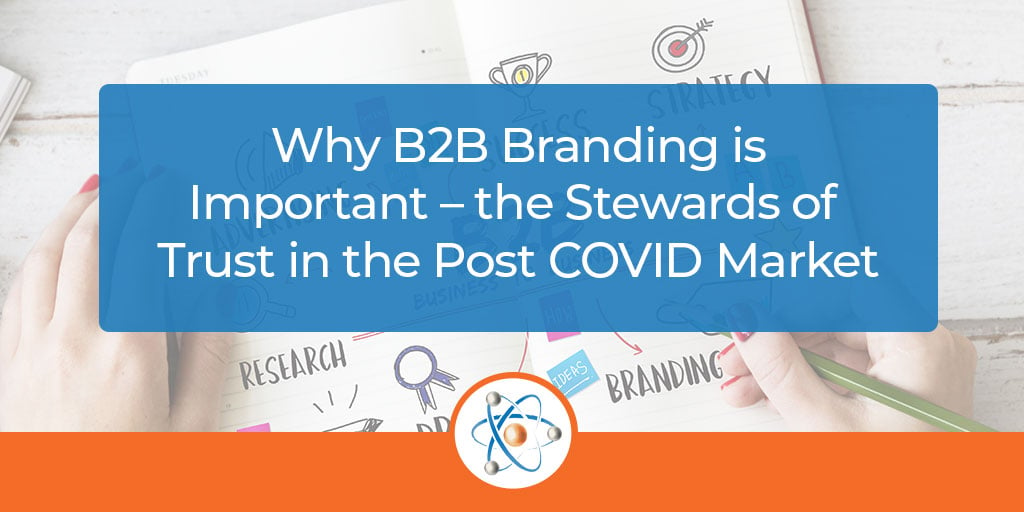 Most consumers understand the value of branding. When asked, people can point to their favorite brands and say why they like them and are loyal to them. With the uncertainty of COVID, people are relying on the brands they trust, not only as sources of information and products that can help them get through these difficult times but also for emotional support.
Businesses are made up of consumers who are people too – they just happen to be at work. We tend to forget that when we're communicating the know, like, and trust factors of our brand in business-to-business marketing. That is why B2B branding is so important – with the merging of home-life and work-life and the stresses of the pandemic, the emotional driver of business decisions has never been more influential.
Create a Feeling of Trust Around Your Brand, Especially During COVID
Amid COVID, more people are working remotely, communicating digitally, and buying based on necessity first. Businesses are buying from other businesses in ways they never thought possible. Everyone has had to adjust their expectations and buying habits to accommodate the unique buying/selling situation that has been imposed upon us.
Reassuring your customers and prospects that your organization is trustworthy, supportive, and reliable – no matter what – becomes paramount and should be a priority for your messaging. Research maintains that when you create a feeling around your brand and support it with frequent communication, whether you are a B2C or a B2B company, loyalty from your customers/clients increases.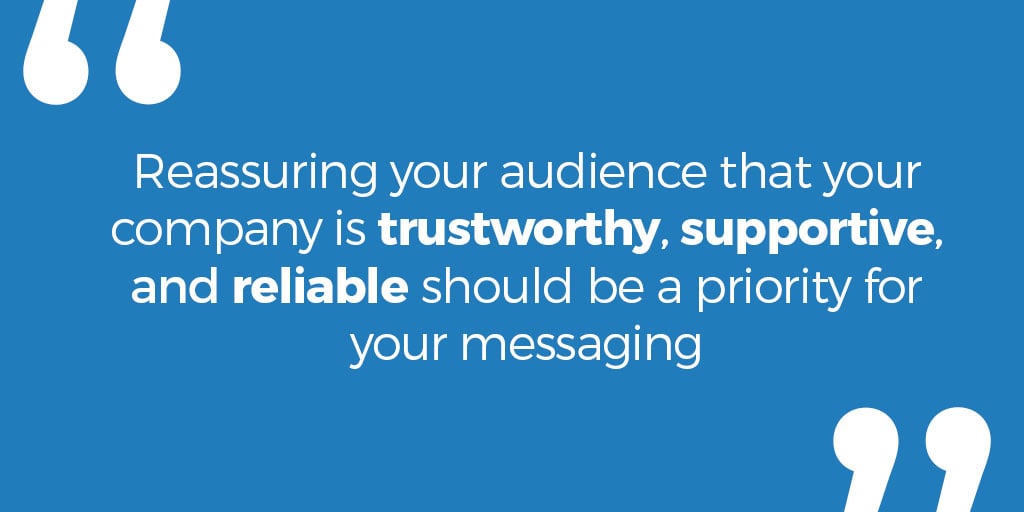 3 Steps to Adapt Your Brand & Build Customer Loyalty in Any Economy
There's an old saying that asks, "if your brand were a person, who would it be?" Now more than ever, a brand must be that person who stands for value and integrity and is relevant to its buyers today. Are you that "person?" Spend the time to evaluate how COVID has shifted your customer segmentation and how your brand is or could be fulfilling the new paradigm.
Not sure how to adapt your brand to fit the current economic and emotional climate and do it with consistency while building customer loyalty? Take these three steps to adjust your brand and increase revenue.
Review and use the most recent CRM/KPI data to refine segmentation.
Adapt messaging to fit what the market and data are telling you about your customers' behaviors.
Assess your brand's "content engine." Take a fresh look at the market and your competitors to determine if you have the content you need, or your minimal viable content (MVC), and if it is still relevant according to what the data says your customers want.
Let's explore these in greater detail.
1. Use Data to Refine Segmentation
Take into consideration what the hard quantitative data indicates about your customers' pandemic buying habits. Also, look at the qualitative and behavioral data available to assess the match between your brand personality and offerings and the personality and needs of your customer base.
Are they buying more online than they used to? Are they using automation to communicate rather than calling sales or customer service? Are your customers buying as much or has what they're buying shifted? Are they sending referrals, sharing your brand on social media, or leaving reviews? Where are your prospects in the buying cycle? Have you lost them?
If you monitor these and other KPIs, you will have a clear data-driven map of what is taking place and how you should adapt your message.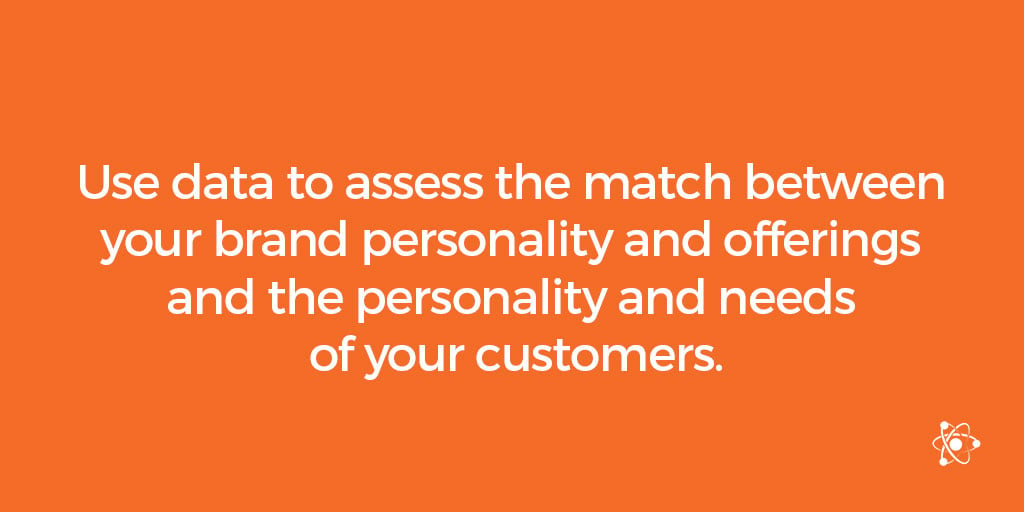 2. Adapt Your Brand Message
You now have data-points to help your company adapt your brand message. To do this, focus on your existing customers first and solidify these relationships. Reinforce your brand as an empathetic partner who represents helpfulness and practical solutions. Show them that you not only connect with them as customers but also with your employees and the community too. Ideally, investing in your current customers can solidify them as advocates for your brand; they can help you transfer their trust to prospects for your business.
While many businesses are in a holding pattern, being ready with an arsenal of customer advocates can make the difference or be the tiebreaker when prospects are ready to move, make decisions, and buy.
This leads to the second focus when adapting your brand – adjust messaging to communicate with your prospects. This may be vastly different than before. It may be a harder conversion and require more communication, but that's okay. A well-planned content strategy within your digital marketing that's aligned with effective revenue operations will get your brand in front of your target audience and keep it there.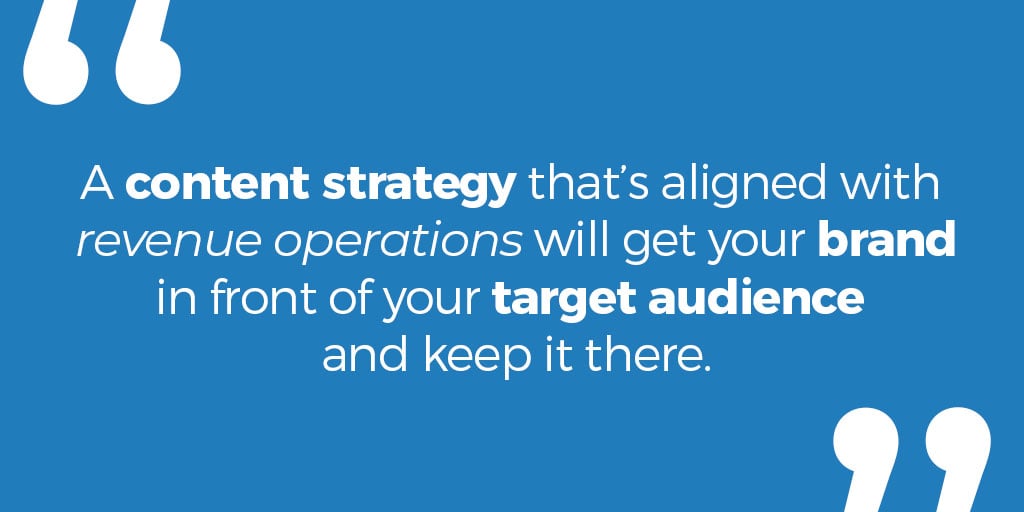 3. Up Your Digital Brand Game & Manage Content Smarter
Most likely, you have some sort of digital marketing strategy. Are you working that strategy or randomly throwing money at it just hoping to tread water and keep your brand out there? Unfortunately, this unique COVID marketplace will not support haphazard brand messaging. The companies that have adjusted their digital marketing content and reach to match the tone of the times, those who are doing this with thought, strategy, and consistency are "winning."
When it comes to improving your digital operations, use the data from your KPI review to determine what your customers want/need, and build your content around it. If it seems overwhelming, simply start by identifying your MVC. Not sure what that is? To find out, audit yourself and your competition by answering these questions …
What is working and NOT working?
What seems to be missing?
What do we like about what our competitors are doing?
What could we do better than our competition?
Where do we see our brand evolving; how can we communicate that to customers as the focus?
What is the minimal messaging we need to reach our audience and inspire action?
Now that you have some idea of your MVC, how do you need to adjust your messaging? Do you update your website content to focus on your audiences' needs directly and how you can help them rather than how great your company is? Maybe you implement a thoughtful email campaign that shares how your brand is coping and helping others cope too. If you have a large social media following, how are you adapting your message to reach your audience in a way that's relevant?
Set the benchmark, fine-tune the message, and focus on one or two digital marketing adjustments that align with your brand and your audiences' needs. If you try two different messages or digital marketing channels at once – website, social media, virtual events, or knowledge pieces – split-test them to see which performs better. This is a smart way to get to the heart of what's working and what your audience responds to. Then do more of that!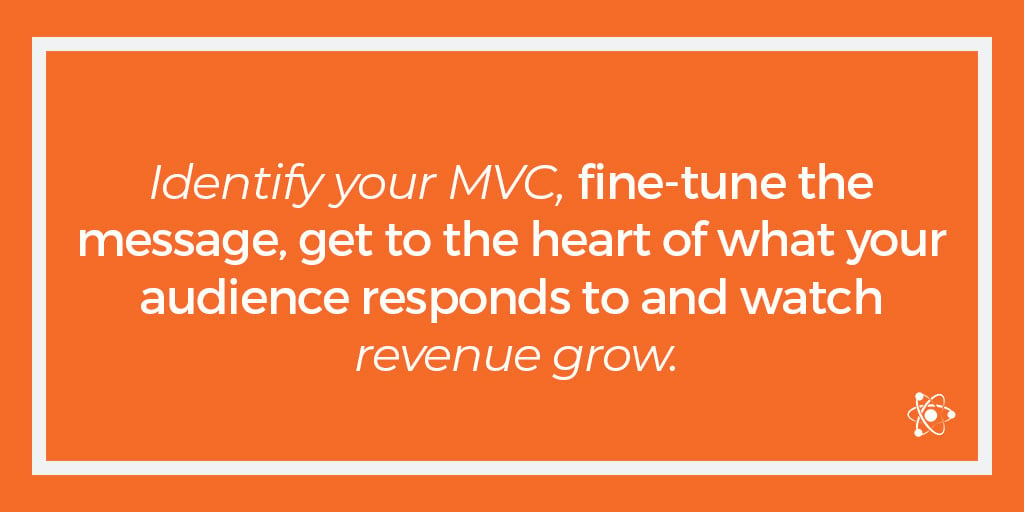 B2B Branding Has Never Been More Important to Revenue
If you are behind in adjusting your brand messaging or you've been working on it but feel it needs enhancing, use data to refine your segmentation and get to the heart of the matter. Adapt your message as often as needed considering COVID and other market dynamics, and make sure you're delivering MVC while upping your digital marketing game to reach the audience you need to reach for revenue growth.
Increasing revenue requires evaluation, measurement, and iteration of your brand to be the preferred choice that people trust, relate to, buy from, and advocate for. If you have questions about branding, digital operations, or revenue operations, Atomic Revenue is here to help. Contact us for a complimentary, no-obligation revenue operations assessment to learn more.
---

About the Author
Karen Leeker, Executive Partner at Atomic Revenue and owner of Leeker Marketing Solutions, has 20+ years of experience developing B2C and B2B marketing and communication strategies. She is driven by a passion to help organizations scale to grow and inspire outcomes through people-first leadership. Her expertise in strategic planning, marketing strategy, communications, and culture and team development supports Atomic Revenue's mission to help clients with end-to-end revenue production by aligning people, process, and data for optimum growth.