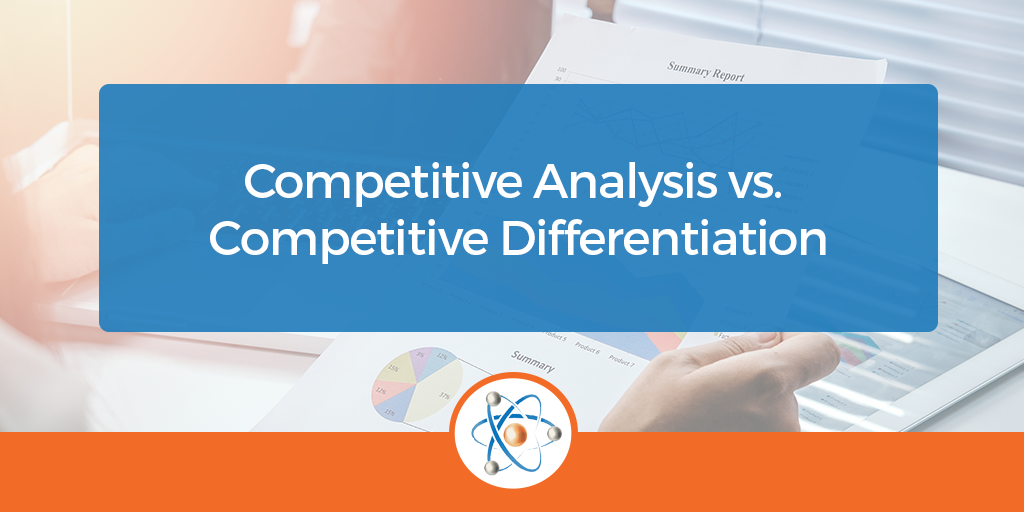 Undoubtedly, you've heard the term "competitive analysis" and may perform one at your company every so often. But did you know that the traditional competitive analysis (CA), which examines your competitors, their business strategies and how they relate to your business, is only a small part of your success? There are other b2b competitive analysis factors you must look at.
There's a much more effective way to do a CA that differentiates your business and boosts revenue without the time, energy, and costs of the analysis being on "the other guys." With a focus on your own growth through customer advocacy, rather than exploiting the competitions' weaknesses or filling in their market gaps, you'll be miles ahead of those you aim to outshine.
What is Competitive Analysis?
Does this sound familiar? You Google your industry, look at competitors' websites and social media pages, read reviews, assess market share, review financials (if available), and compile an analysis of findings. You take this snapshot of what you feel are their strengths, market trajectory, and overall success, compare them to yours, and then focus on your competitors' weaknesses to see how you might provide what they are not providing or fill the holes in their services.
Next, your analysis leads to a new marketing and sales strategy to provide what you feel Company A and Company C are not. However, when you create this strategy, do you assign measurable KPIs to the steps involved and the outcomes? Do you look at the big picture and overall customer role in this strategy? Chances are, your analysis results in a stab-in-the-dark quick fix – maybe a few marketing tweaks and a new sales angle – and then you carry on with business as usual.
Outshining the competition is not about how to beat them and pick up their scraps, it comes from securing customers, keeping them, and turning them into advocates. And you can formulate a comprehensive plan to do this by performing the competitive analysis from an objective, data-driven, differentiation standpoint.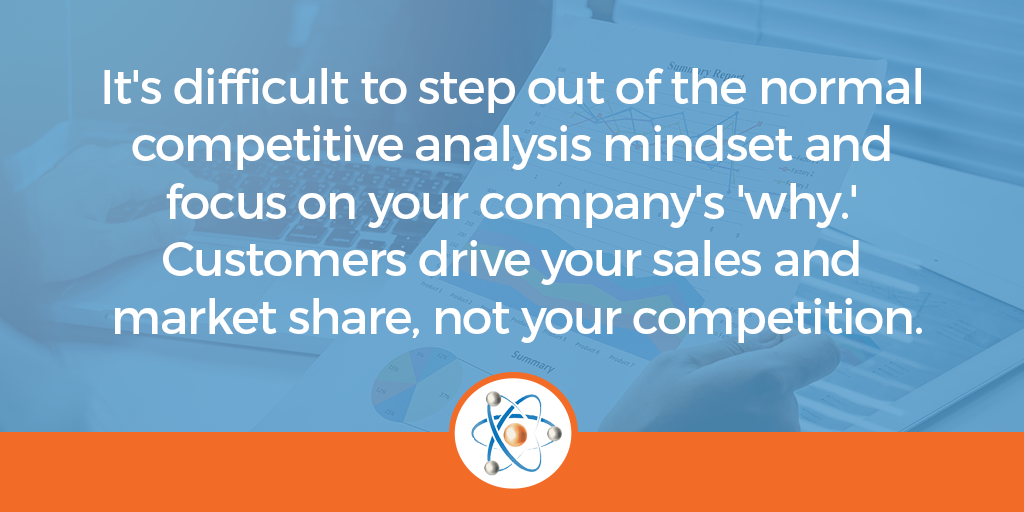 Objectivity & Differentiation
Instead of a limiting growth-tactic based on what the competition is doing and not doing, perform an unbiased CA to compile data that tells you what you need to know from a competition standpoint and from within your company – then focus on the message you're sending your customers.
The goal is to discover how you are truly different from the competition (not just in theory). Instead of telling customers, "this is what we do," how do you show them, "this is how we are better?" To get to the heart of differentiation, answer these questions:
What do you really know about your competitors?
Why do you consider them your competition?
What's their market position?
What are their advantages over your company or products?
How do you get/keep customers?
How do you address customer needs?
Why do they want to buy from/use you?
How do you handle customer concerns?
How do you get your customers to advocate for you?
What have you changed to improve the customer experience?
What is your sales/growth strategy?
What are your net sales and revenue trends?
What type of KPIs do you use to measure performance?
If you can answer these with honesty, or if you're not able to answer one or two of them at all, a pattern will emerge that highlights your strengths and where you can improve. Then, with a genuine focus on implementing strategies that put your customers' needs before anything else, you'll naturally be better than your competition without the emphasis being on "how to beat them." Sales will rise through customer advocacy and revenue will grow without the struggle.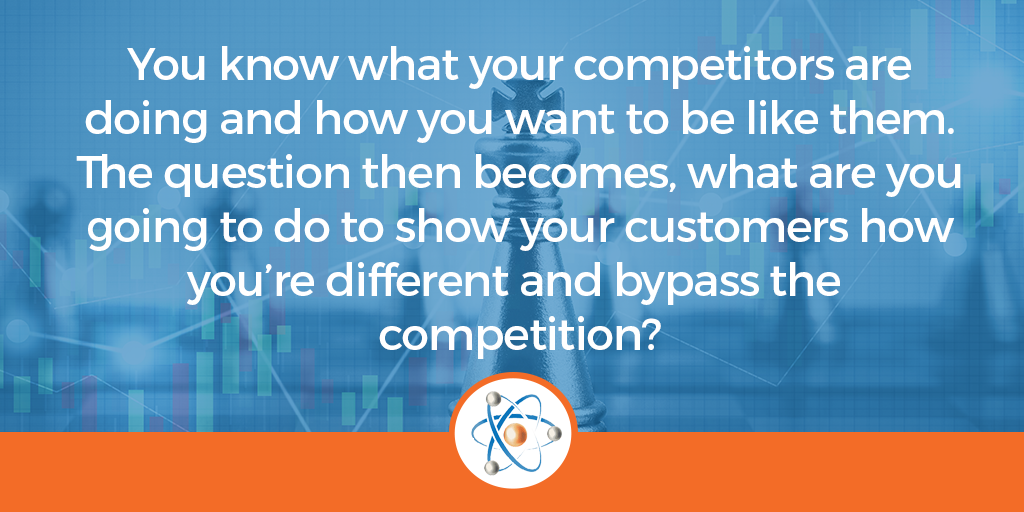 What Is Competitive Differentiation?
Atomic Revenue uses a proprietary CA protocol that objectively gets to the heart of your unique selling proposition (USP) and identifies the roadblocks that stand in your way. When you partner with our team, we start with a thorough working session with your team to explore your competitors and how they affect your business, then delve into the heart of your company, your message, and your people, process, and data™ as they relate to your differentiation and growth.
During the in-depth exploratory session, we ask a question that frequently gets a moment of silence, "When your competition is doing their CA – do they include you?" And of course, "Why or why not?" The answers speak volumes and help guide us during your 4- to 5-week analysis process. When we've compiled what you need to thrive, we make final recommendations based on data – not a guess or a theory – to launch your growth and confidently say, "what competition?"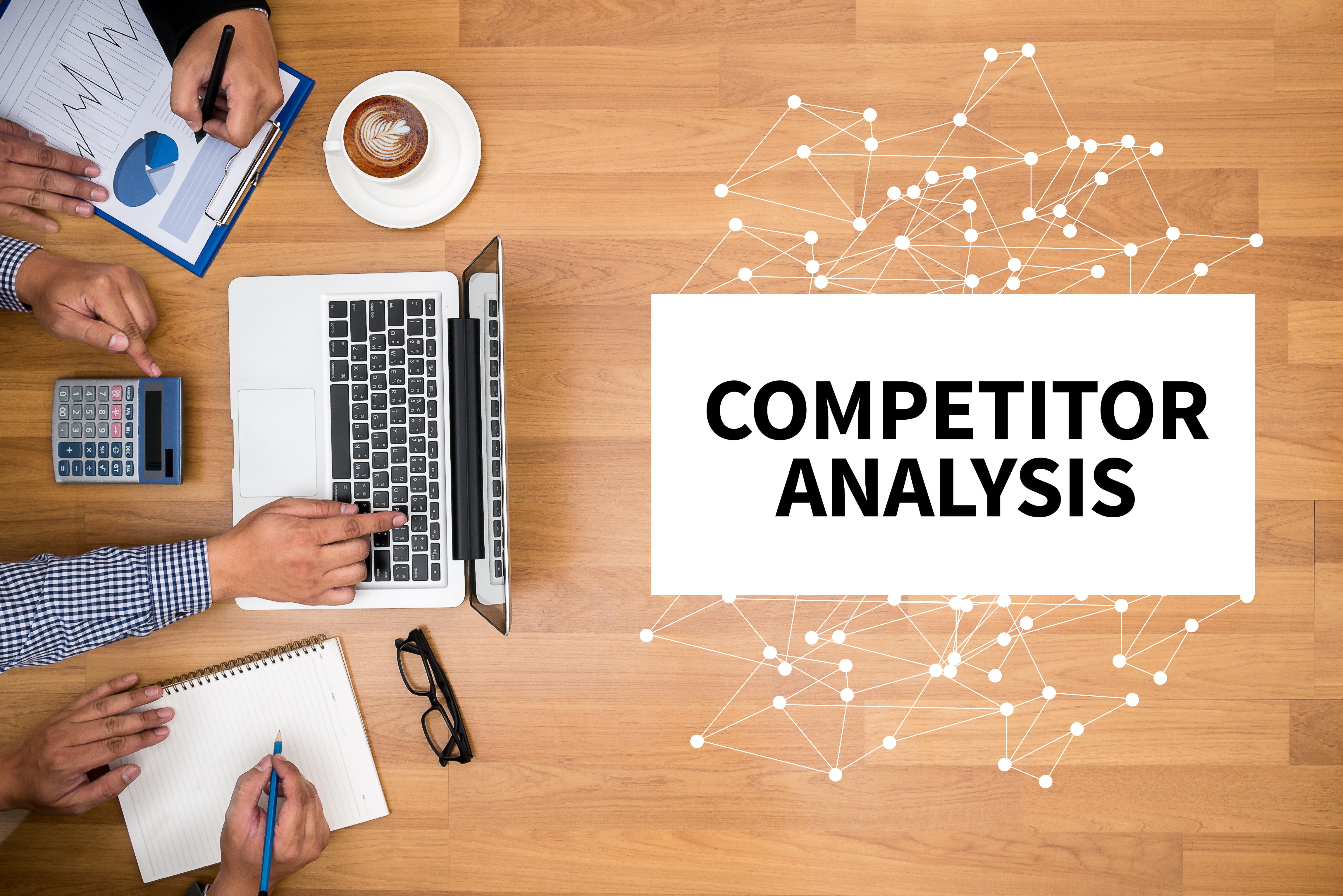 Why Not Just Do a CA Yourselves?
After years of performing these analyses for our clients, we can honestly say – it is nearly impossible to perform an objective analysis with impartial results from within your company. Additionally, many try to do it in-house but other business activities take priority, they can't seem to come up with anything different from year-to-year, and sales limp along no matter what they try to change.
Our experts clear away the clutter of old-style CAs and get to the heart of your growth potential. This focus differentiates you from others in your industry because most are still focused on exploiting their competitors' weaknesses rather than how they can be better internally, from a lead generation, sales conversion, and customer advocacy standpoint.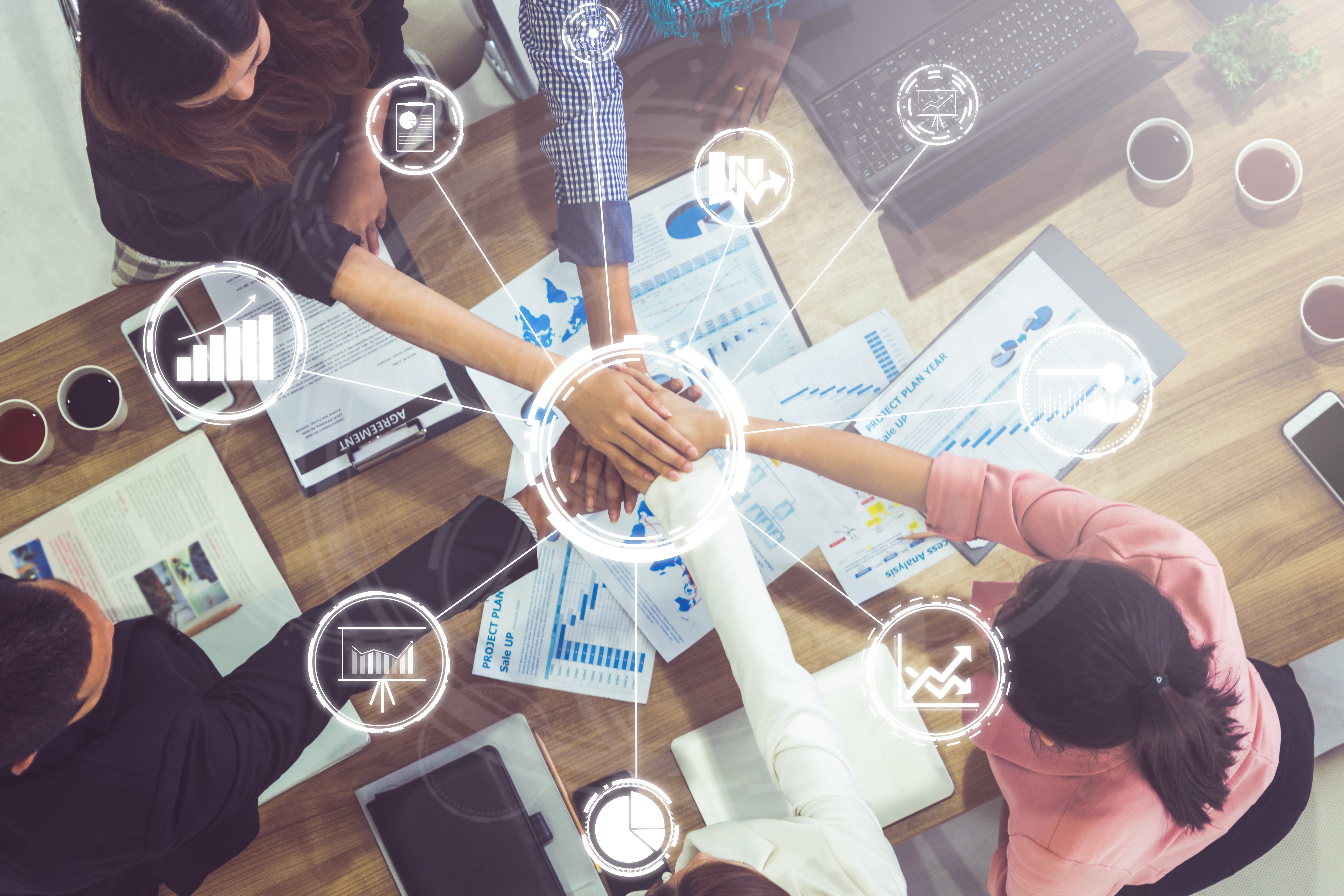 Get Your Go-to-Market Strategy for Growth
In four-to-five weeks, once our Atomic Revenue team completes your competitive analysis, we provide a tactical Go-to-Market (GTM) Summary and recommendations for what to do next. You can then choose to implement the GTM strategy on your own, we can help you identify who internally would be best suited to carry out the recommendations, or we can implement the GTM strategy with your team and our revenue operations solutions.
When you feel stuck and wish you were more like Company A, reassess your competitive analysis process, shift your focus to differentiation, and ask, "how can we be better than we are right now?" If you're not sure and need an objective viewpoint with a data-based strategy, reach out to Atomic Revenue today.