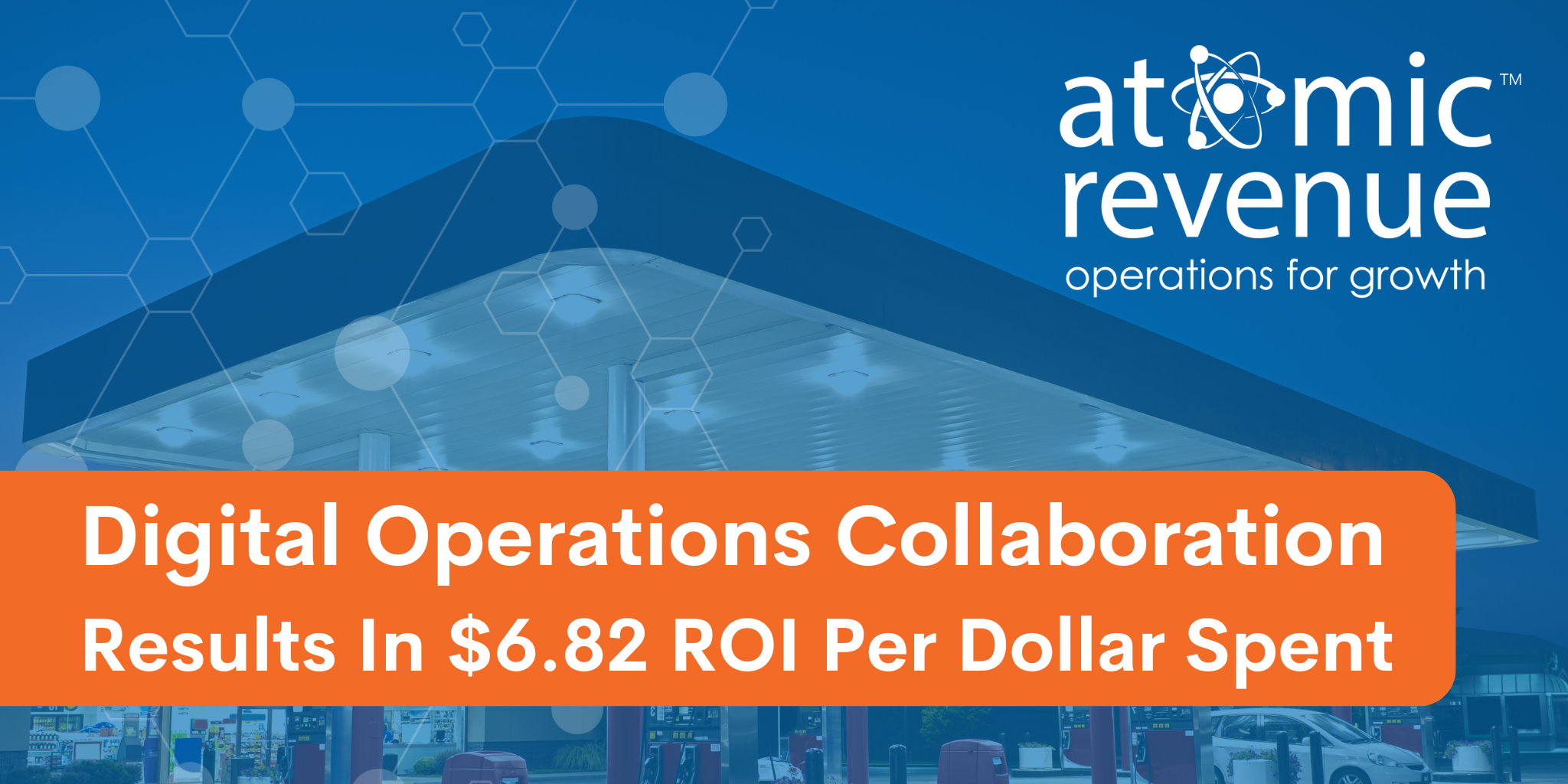 How did a nationwide commercial real estate company specializing in triple-net lease investments increase gross revenue from $880,000 to $4,482,000 –– a 5x increase –– in four years? The company partnered with Atomic Revenue's team of subject matter experts (SMEs) who have designed and implemented an optimized digital operations program with a revenue focus.
Prior to Atomic Revenue working with the commercial real estate firm, its marketing strategy was haphazard and costly, and only generated one sale from digital leads in the prior year. The leadership team realized they had a problem and hired Atomic Revenue to solve it.
When we began our collaboration, the first thing we did was develop a strong, unique selling proposition (USP) and brand strategy to differentiate the company from the competition. Atomic Revenue also:
Created high-quality content to build brand awareness, instill confidence, and generate leads.
Communicated a customer-focused, professional message via the website, blogs, e-newsletters, and email nurturing campaigns, portraying no-obligation, friendly advisory services.
Targeted qualified, high net worth buyers at the right time on the right platform with the right content to show knowledge and instill confidence, and reach them where they spend their time.
Implemented marketing automation using Active Campaign® software with an automation link scoring platform.
Built a custom dashboard to monitor key performance indicators (KPIs) and frequently adjust our tactics according to the data.
Developed a new client onboarding process.
And more!
The first year this client worked with Atomic Revenue, the result was a gross commission increase from inbound/digital leads from $60,000 to $555,000 as detailed in our first success story. Since then, gross revenue has grown from $880,000 to $4,482,000 –– a 5x increase in four years.

How Enhanced & Optimized Digital Operations Produced $6.82 ROI
Today, we continue the above actions, strengthening the brand and reaching qualified buyers with even more precision, and our digital operations strategy has grown to include a wide array of lead generation and sales conversion methods that continue to increase revenue. In fact, in the most recent calendar year, our client realized a $6.82 ROI for every dollar spent on all lead generation activities and systems.
Enriched Digital Content & Educational Materials Provide Quality Lead Generation
Our team worked in partnership with a web developer to rework the website's design and content for improved lead capture and brand elevation, increasing conversions 55%. We have expanded the company's blog library by over 150 informative blogs and prioritized micro-geographical targeting with market-specific landing pages and corresponding pay-per-click (PPC) ads to reach buyers who want to buy in high-demand areas.
Atomic Revenue also helped the client write and publish a triple-net lease e-Book, which became a professionally produced audiobook, to exemplify thought leadership, provide education to their target audience, and deliver real-time insight to the sales team, enabling sales to proactively contact those who download the book when they're in buying mode.
Additional Sales Enablement & Target Audience Nurturing Campaign
With the addition of new sales members and a very busy leadership team, Atomic Revenue worked with the company's new reps on a cold-calling campaign and writing and publishing their success stories, which spurred them forward.
To continually enhance sales enablement, which is at the heart of everything we do for this client, we also perform ongoing digital operations audits from a rotation of SEO experts to identify and implement new opportunities. We also test new ways to optimize the e-newsletter, which was recently repurposed and modernized, resulting in doubling the click rate.
Additionally, there is a well-rounded email nurturing campaign deployed once the real estate company's high net worth prospects show interest or are already a client. In an ongoing effort to always improve readership and conversions, in 2022 Atomic Revenue refined lead nurturance emails, which have garnered click rates greater than 54%. Case study nurturance emails have open rates of 46% and click rates of 10%, and targeted emails have an overall 70% open rate.
It is important to note, that although click rates and open rates are vanity metrics, which we do not typically consider ideal KPIs, in this case, they have directly correlated to measurable lead generation and real-time information for sales conversion opportunities and created predictive factors for success projections.
Online Advertising & Social Media
Pretty early on, we began creating and placing online ad content for both pay-per-click (PPC) and organic search engine optimization (SEO), which consistently produces monthly conversions. We use the AdWords Overview report to tailor not just ads but other digital content to what is trending in every 30-day period.
In Q2 2022, we developed content for and added social media campaigns for domain authority, sales validation, and lead gen, including management of one of the executive's LinkedIn profiles. This has never been done for this real estate company, and it is still early, but we can see that LinkedIn engagements ( up 558%) are outperforming Facebook/Meta. We will continue to sharpen the social media tool and test different strategies on both platforms to reach the desired outcome.
Custom Data Dashboard & KPI Monitoring
Monitoring key performance indicators (KPIs) through a custom data dashboard allows for ongoing, precise adjustment and optimization of all digital operations. Quarterly, data-driven reviews with the client will also continue as the Atomic Revenue team digs deep into ROI and improves initiatives for each real estate advisor by channels/sub-channels.

Digital Services Provided
Automation and software link-scoring platform
Custom data dashboard implementation, management, refinement
Brand strategy, support, and modernization
Created, published, distributed e-Book and audiobook
Digital operations enhancement and optimization
Evaluation of Key Performance Indicators (KPIs) and ROI analysis
Lead generation, sales conversion, customer advocacy strategies
Ongoing digital and SEO audits
Pay-Per-Click (PPC) advertising strategy and management
Sales-supporting, focused digital content, blogs, success stories, digital downloads
Sales conversion achievement and monitoring
Sales enablement and pipeline facilitation
Search engine optimization (SEO) strategy and implementation
Social media strategy and implementation
Targeted nurturing emails
Website development and maintenance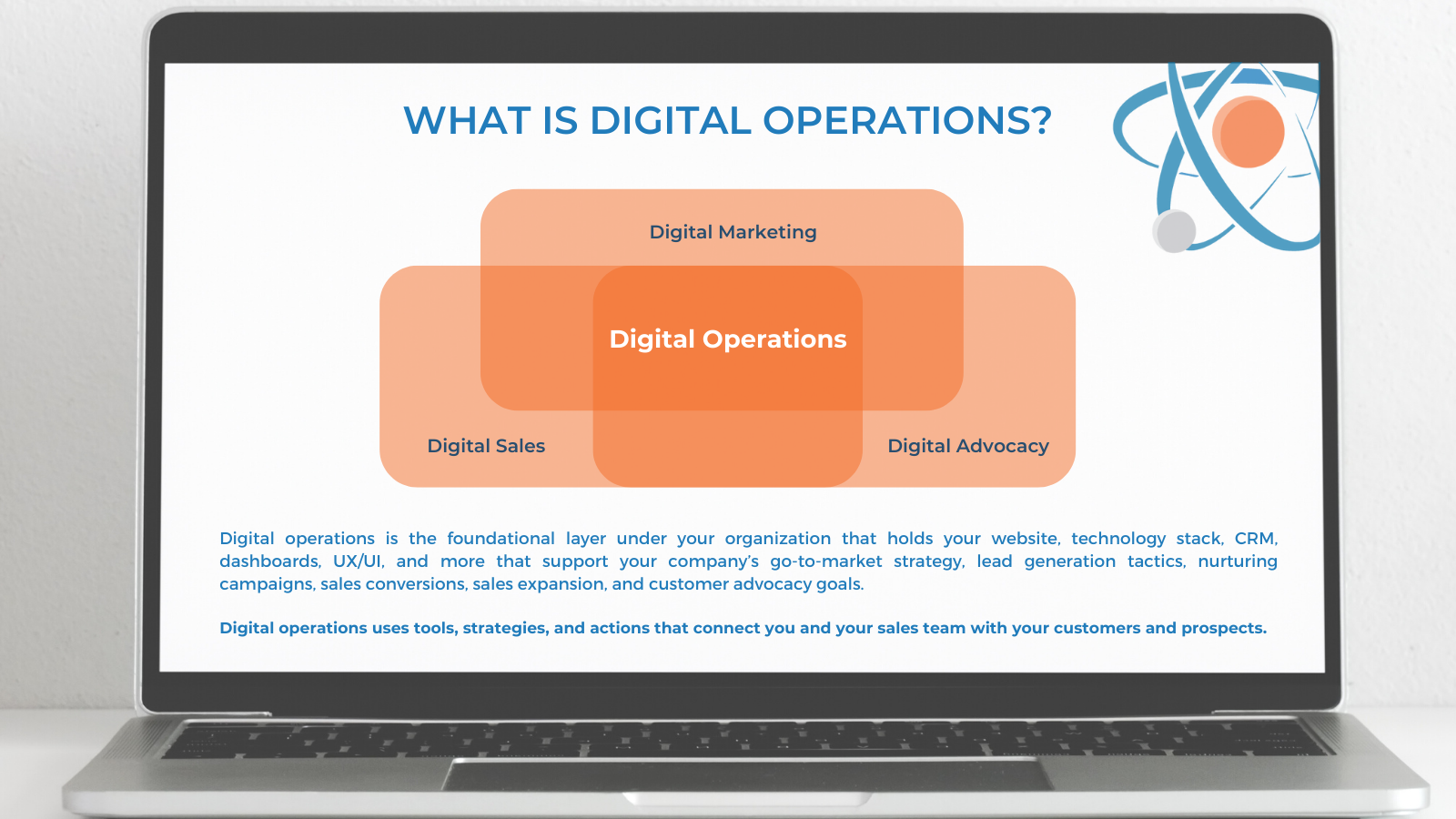 Data-Driven Results: 54% Website Conversions, $4.39M Increase in Revenue & $6.82 ROI
Our comprehensive, data-driven digital operations strategy and frequent testing and fine-tuning for lead-gen optimization have narrowed this client's target audience, even more, reaching more of the right people at the right time –– when they're ready to act; improved the quality of digitally sourced leads, converted more leads, and contributed to new and repeat sales, as well as referrals.
As of Q2, 2022, this commercial real estate company has realized a 54% increase in website conversions when compared to 2019, a $4,394,000 increase in revenue, and a $6.82 return on every dollar invested.
Is Your B2B Digital Marketing Providing an ROI?
If your B2B company is struggling with a hit-or-miss digital marketing approach that's not producing an ROI or you're not sure if it is, or you would like to learn how to launch consistent growth through a comprehensive, data-driven digital operations strategy, simply contact us for a no-obligation conversation today. Our problem-solvers blend creative and analytical thinking to ask questions, listen carefully, and collaborate effectively, and will help you grow your business for the benefit of your people.
---
About the Author
Joel K. Emery, Sales Systems Architect at Atomic Revenue drives innovation and collaboration, thinks critically, and aligns diverse perspectives to expand revenue streams and achieve common goals. He is also an expert in quantitative and qualitative data collection and analysis. Joel's effective strategies to engage customers and employees and increase revenue support Atomic Revenue's mission of helping our clients grow their B2B companies for the benefit of the people.