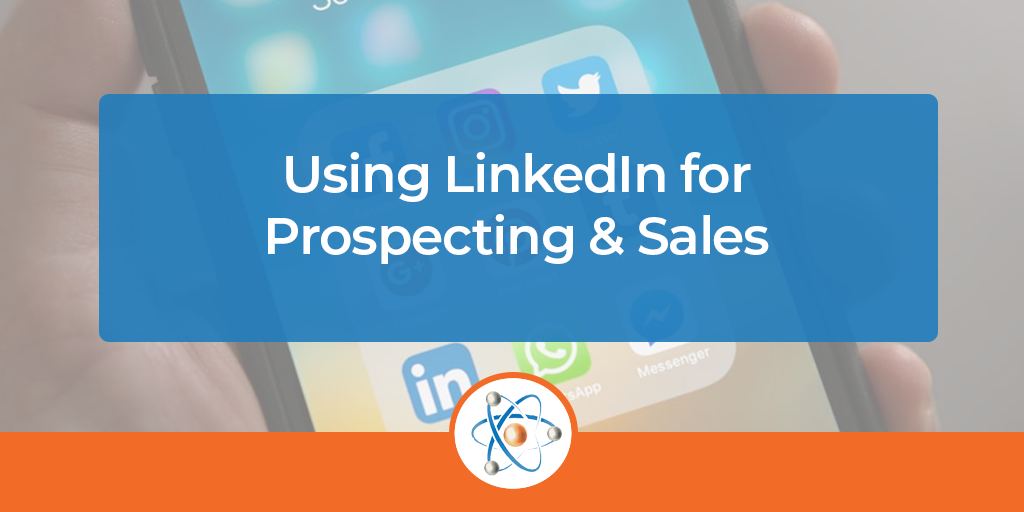 Are you on LinkedIn but unsure of what it can do for you and how to best utilize the space? You're not alone. Many business owners, company executives, and sales professionals have a LinkedIn profile but rarely post, follow, engage, and use this social media platform to its fullest extent. LinkedIn is still the #1 social tool to professionally communicate and connect with B2B prospects and stay top-of-mind with current connections. It only takes minutes per day to optimize your presence and grow your brand – and it's free! Here are some easy tips and proven methods for using LinkedIn to prospect and grow sales.
What is Sales Prospecting?
Sales prospecting is the process of identifying and engaging with new leads - turning contacts into sales opportunities for your business. It is the first stage of the sales process and one of the most crucial. You cannot move through the sales flywheel without potential opportunities who are familiar with your business.
LinkedIn Sales Prospecting Techniques to Outsell Peers
Social selling leaders create 45% more sales opportunities. They are 51% more likely to hit sales quotas and 78% outsell peers who don't use social media. To be one of those social selling leaders and outsell your peers, there are three key activities you can implement to maximize LinkedIn and get results.
Optimize your profile – no more spelling errors, chopped sentences, slang, and self-laudatory content. And please, get a professional photo!
Prospect and engage – post helpful info, company tidbits, and add value; invite new connections, reach out to current connections, be personable and engaging.

Compose your request-to-connect message

Use LinkedIn tools – use suggested connections and current connections to meet others, and upgrade for even more tools, like the Sales Navigator.
Optimize Your Profile
Start to optimize your profile with a professional headshot. This is a must. No more selfies and childish pictures or photos of your favorite car or pet. Your picture should portray that you're trustworthy, friendly, and ready to do business.
Next, fill in ALL sections that pertain to you with well-written information and make sure everything you write is client-facing. Write as if you're talking to a person, individually, relate to his or her perceived problems, and explain how you solve specific needs – needs he or she may not even realize exist.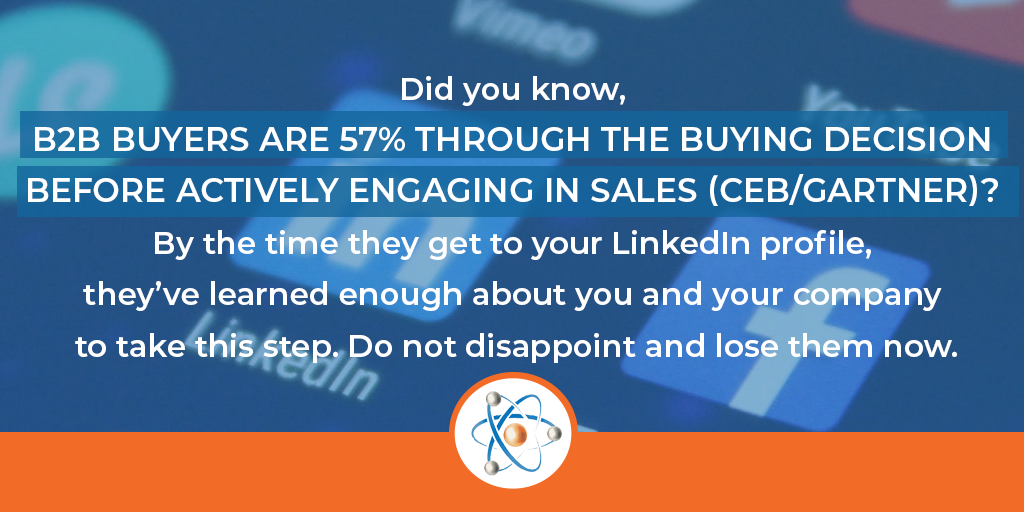 Prospect & Engage
There are two types of prospecting: inbound and outbound. Inbound prospecting includes posting articles, company tidbits, and helpful information in your feed and private groups. This brings prospects to you and invites connections "in" to learn more. Useful postings add value and portray expertise. They can create a dialogue and incentivize connections and prospects to follow you; create a buzz.
Posts can be articles from another person or company that you follow. They do not have to be written by you, though an occasional article written by you helps with your image. Posts can endear your connections to you personally and/or professionally as an expert and problem-solver. If you're a blogger, by all means, use those blog posts here. Once you start posting, it's important to continue. Nothing upsets followers more than loving what you post and getting to know you, then hearing nothing from you for ages. In fact, it can leave the impression you're out of business. The other side of not posting is they just forget about you entirely. How is that good for business?
To engage, be sure to respond to comments, even if it's a "like," and join private groups. These groups tend to be smaller and more specialized. They are perfect for honing your target audience, especially when you have hundreds or thousands of connections. Participate and be present in the group on a regular basis. Be personal and sincere (no robo-responses!) with those who reach out to you.
Share valuable content consistently
Post articles and blog content that add value
Join and PARTICIPATE in groups
"Sharing consistent, valuable third-party content on LinkedIn resulted in 11 new B2B leads with 9 closings. That's an 81% closing rate!" – Atomic Revenue Client
Outbound prospecting is when you ask to connect with others, request more information from a current connection, private message someone, ask for an introduction through another connection, or ask to join a private group. You can get really specific when searching for a certain person in your network by using the "ask your network" tool (found in the Post area). This is helpful when you want to find a certain industry or individual.
Four ways to connect with prospects and reach out to current connections:
Search your current connections . In their profiles, you can see their connections and those who comment on their posts. Ask to connect with individuals from their network.
You can also look at LinkedIn's suggested connections. These are based on your history, profession, groups you follow, school you went to – various commonalities with others. You'll also see if they're connected with others you know.
Review who you have in common with your current connections. Look in similar groups, at skills, schools, people who comment on posts, those who have viewed your profile, etc. Find common ground.
Personalize your request to connect by sending a message.
How to Compose Your Request-to-Connect Message
Send a message to start the conversation. Ask prospects about themselves. Spark a dialogue, don't ask for anything right away – that comes off as insincere and sales-y. Think "know, like, trust." It's not a sprint, it's a marathon. Be helpful. Send links to articles, share local events or webinars. Once you've established mutual back-and-forth communication, ask to bring it offline.
Ask to meet for coffee or at a local networking event.
If this new connection shows an interest in what you do, always ask if you can send information. Don't just send it or add him/her to your email list.
Do not ask for favors or introductions without being a value to your new connection first. Do something for him/her before asking for anything in return.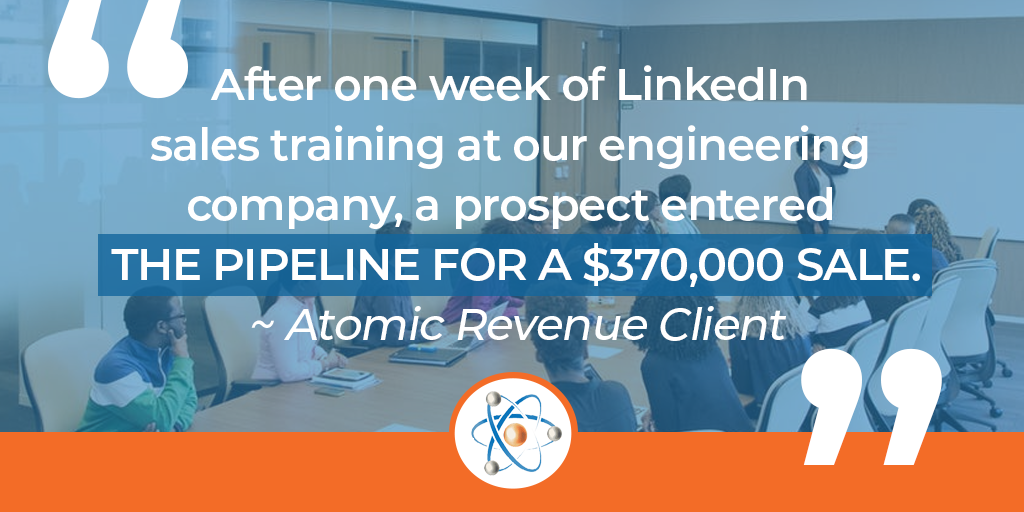 Use LinkedIn Tools to Connect with Efficiency
As mentioned above, LinkedIn uses algorithms to help you find great connections with things in common and suggests connecting with them. This is extra efficient and can spark a real relationship once you've connected on your "things-in-common" attributes. To utilize this list, go to My Network (in your profile), then spend a few minutes going through the suggested list, choose those you'd like to connect with, send a personal message, and grow your network.
You can also go to the Manage My Network section in the sidebar, click on "connections," and send messages to current contacts. Chances are, you haven't really connected personally with many of them.
If you go to your connections' profiles, you can click on their connections (right under their name/title) and connect with those people too. You'll have the link of a common connection and can send a message saying so.
Another option is to scroll down your connections' profile pages and look in the "Highlights" section. There is an area that shows how many connections you have in common, and in some cases, there is a prompt, "…Steph Nissen can introduce you to 29 connections at ABC company." Utilize this!
LinkedIn also has a Sales Navigator tool that provides more search capabilities, suggested leads, CRM integration, and more. It carries a monthly charge, but claims that users are 51% more likely to achieve quota.
People spend time on most social networks, but they INVEST time on LinkedIn.
Get the Most Out of Prospecting in Minutes per Day
Just like every aspect of your lead generation and prospecting strategy, LinkedIn doesn't work unless you do. To get the most out of your efforts, start by completing your profile with professionalism. Participate by posting and commenting on content. Search for those with common ground and ask to connect, or if you're already connected, start a conversation. Be personable and stop looking for the quick sale. Social connecting requires patience and sincerity to make true, lasting connections. And use the LinkedIn tools that launch growth with less effort.
All of this can be done in 10 to 15 minutes a day. Set aside snippets of time when you can post, comment, and connect, and you'll see there is no better way to reach quality B2B connections that grow your brand and often lead to sales. And, it's free! If you have any questions about this article or would like a no-obligation, free revenue assessment to determine the best lead strategy to meet your business goals, contact Atomic Revenue today.