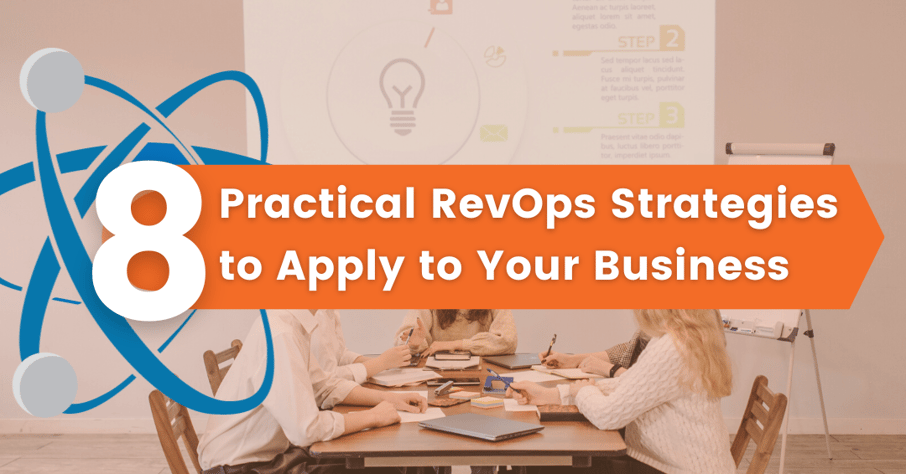 A revenue operations strategy, or lack thereof, can make or break your business. Without strategies in place, your business lacks vision and direction, and your team cannot clearly work towards a common goal ‒ meaning it is leaving potential revenue on the table. Yet, creating the necessary strategies can feel like a daunting task. So, where do you start? How can you utilize RevOps strategies to create end-to-end revenue production in your organization? Luckily, that's our specialty. Keep reading to learn simple practices you can implement.
What is Revenue Operations?
Before implementing a revenue operations strategy, it is important to understand RevOps. Revenue operations is more than just marketing or sales. Three main components drive revenue ‒ lead generation, sales conversion, and customer advocacy. RevOps takes a holistic approach to these three areas for greater profitability by combining effective strategic planning, resource allocation, and tactical execution across all departments while removing silos. RevOps works because it includes the people, process, technology, and data in every department of your B2B company, from sales and service to finance, HR, and shipping, in each step of the buyer journey.
I sat down with three of our Revenue Operations Directors, April Bryant, Erin Moulton, and Christopher Veith, to get their insight into RevOps strategies for growth and profitability and how you can apply these strategies to your business.
RevOps Strategies to Apply to your Business
RevOps Strategy #1: Set Goals, Stick With Them & Make Sure Everything You Do Aligns With Them
Goals are the foundation of a company. Think of them as your finish line. Before strategizing, you must understand what you are trying to achieve. To do this, set a comprehensive long-term objective. Where would you like to see your company in 5‒10 years?
Then, establish incremental goals that move you toward that objective and stick with them. Work your plan in monthly or quarterly sprints. Be sure to measure goals using KPIs and good data. Otherwise, you'll have no way of knowing if you're meeting those goals or not, and how to adjust your strategy as you go.
Trust the process and know results won't happen instantly. It will cost you twice as much in time and resources to jump from goal to goal rather than following through.
April Bryant, Revenue Operations Director, recommends setting and reviewing goals quarterly to adjust strategically rather than chasing random ideas. Keep your eyes on the finish line as you strategize and make decisions. Everything you do should be aimed at working your long-term and short-term revenue operations strategy, and your people are part of that. Make sure they understand your goals and have a focus on customer advocacy.
Goal-setting examples: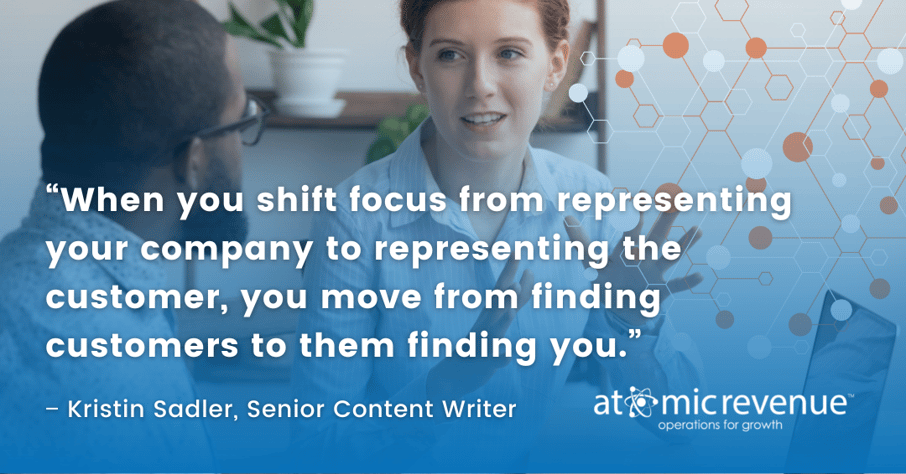 RevOps Strategy #2: Understand Your History & Align Your Organization's People, Process, Technology & Data to Revenue Goals
It may sound obvious that having a deep understanding of your organization is the basis for the rest of your RevOps strategies. Yet, many companies fail to see the big picture. Chris Veith, Revenue Operations Director, recommends diving into your organization's history, looking at successes and failures, and assessing available resources to see how everything aligns and where the budget is best spent. Once you know this, you will have an easier time creating a solid RevOps strategy.
Your Company's History Helps Shape Your RevOps Strategy
"What has your team tried before, and was it a success or a failure? Though nobody likes to talk about failure, the most successful people and companies view failure as a necessary part of learning. After all, recognizing what didn't work last time can inform the next steps and allow you to avoid the same pitfalls in the future," Chris said. Meanwhile, successes can confirm the correct trajectory and establish best practices. Also, review previous and current data. The numbers can add a lot to the story and give deeper insight into what has and hasn't worked before.
History also includes your organization's willingness to make changes and take risks, how long it takes to make those changes, the length of approval processes, and more. "History helps provide a full picture of a company. We are all humans of experience. If you present a plan that is far outside of what a team is used to, it can wow them, or it can shock them," Chris said.
A historically conservative company is less likely to jump headfirst into risk-taking and shaking up the status quo than a scrappy start-up with a try-anything mentality. He adds, "Is your team open to trying new things and assessing the best options, or do you need to gain their trust over time and prove things are going in the right direction before making larger changes?"
Understanding your people and process historically and looking at what can build a bridge between stagnation and progress.
Assess the Resources at Your Disposal & How to Align them to Your RevOps Goals
Once you have a grasp on the past, make a list of all of your resources. Include team members, budgets, systems, tools, programs, and any other pieces of the puzzle. Take that comprehensive list and expand on it ‒ this will show what you have and what is missing. When working with clients, Chris likes to sit down with each member of the team and get to know them. "I like to ask, 'What is your job – what do you do on the day-to-day?' By figuring that out, I can recognize any gaps in the team. For one of my clients, I found a hole in their sales department. Until we filled that hole, everything we did in marketing was for not. As we filled in that gap, we saw contracts growing again."
There are many pieces of the puzzle, but taking the time to look at them can be the difference between a successful revenue operations strategy and missing the mark. Without a holistic knowledge of your company, you can't strategically align its people, processes, technology, and data. If something seems off, it probably is, and you should reassess.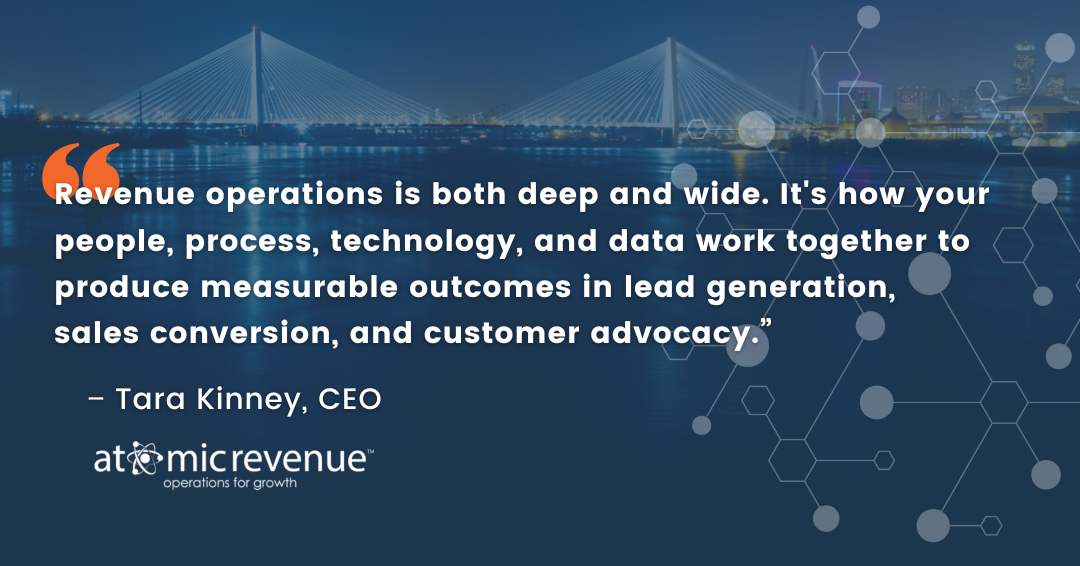 RevOps#3: Communicate Often & Honestly
Erin Moulton, Revenue Operations Director, emphasizes that establishing a regular cadence for communication within an organization is essential to success. "Often, when my clients struggle to make progress, it is because they don't have a regular plan for effective internal communication. Whether that is weekly or daily depends on how their organization works." What happens with daily communication and in meetings is equally important. Ensuring that all communication is open and honest and your meeting format is effective will help your people become invested in company goals.
RevOps Strategy #4: Learn as You Go & Make Changes as Necessary (Even When It's Hard)
"If you want a change, you have to make some sort of significant change – and sometimes it isn't the change you think it is," Erin says. That is why holistically understanding your company is so important. Sometimes you are looking at a symptom of a larger issue, and you need to know how the pieces of the organization fit together to see it.
All the planning in the world can't prepare you for everything. Sometimes things don't work out, and that's okay. Don't be afraid to learn as you go and let go of what's not working.
"Doing the same thing wrong, over and over, is not cost-effective or efficient," said Chris. "We often get stuck in a rut that is way off from our original goals. Often, people adopt something they think will help them achieve a goal, and when they aren't able to achieve it, they keep doing it hoping it will work. Instead of kicking it aside and moving on to something else, they start adding budget to it – not only heading the wrong way but putting more gas in their tank and really investing in going the wrong way.
"When a company has invested in something for so long, and they've been going the wrong way, and then you tell them they have to come all the way back and start over, it is a true shock. But spending more resources on the wrong thing won't make it right," said Chris.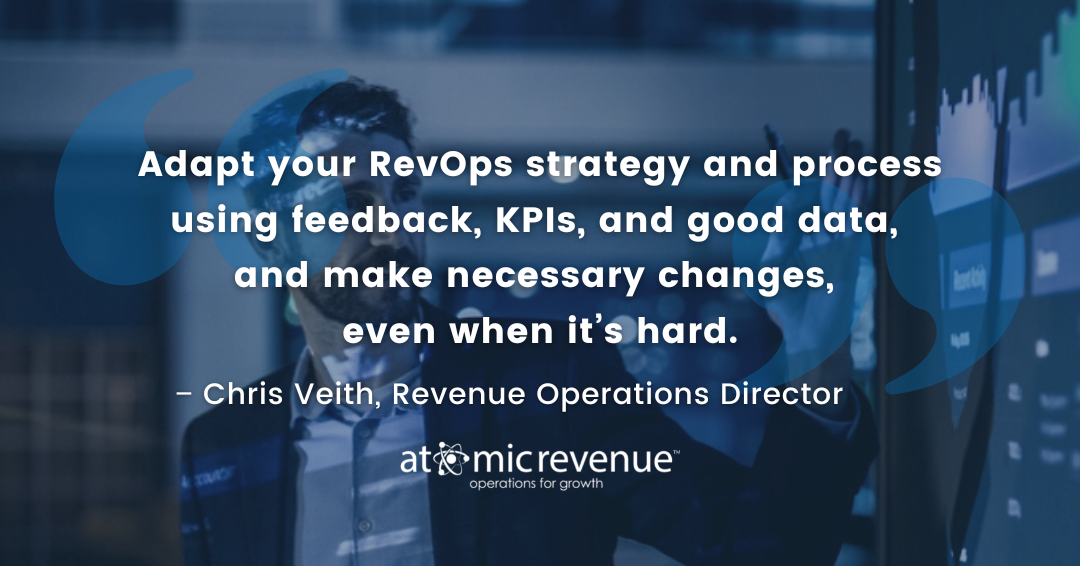 RevOps Strategy #5: Build Adaptable Systems & Infrastructure
The world is changing fast. Build infrastructure to help you catch up and keep catching up on a daily basis. In other words, build adaptable systems to help your organization easily keep up.

Make sure that your People Operations team is ready to respond when the recruiting market changes and people are looking for different kinds of positions. Has your industry moved to more remote systems or digital delivery of products or services? Be ready to pivot your offerings and your approach to clients.

If your systems aren't adaptable, every time there is a change in the market, a change in your team, or a change in your process, you will have to start over ‒ wasting time, energy, and resources, and cutting into your ability to gain traction.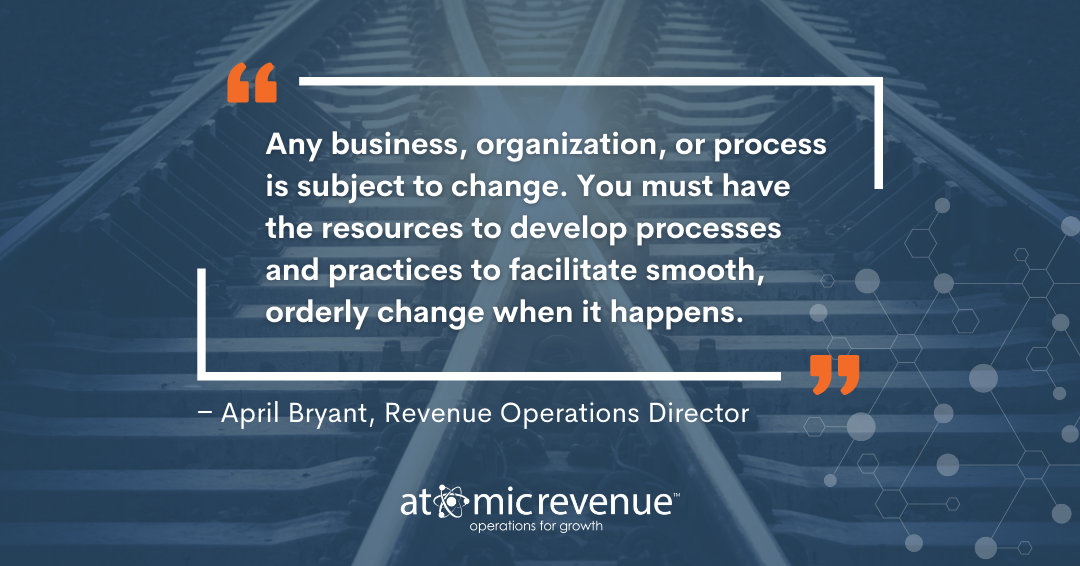 RevOps Strategy #6: Hire the Right People & Empower Them to Make Decisions
At Atomic Revenue, we often talk about having the right people in the right seats – do they get it, want it, and have the capacity to do it? Are they willing to grow, change, and adapt to your organization? If the answer is yes, great! If the answer is no, you should consider removing and replacing them with someone you trust to execute the job.
"A wise CEO will hire experts," Chris reminds us. That sentiment can and should apply to every hire. Hire people who are knowledgeable in their fields and allow them to make decisions. It will foster growth and bring new ideas to the table.
A common difficulty growing companies experience is when the CEO/owner transitions from having his or her hands in all the buckets to delegating decision-making to other members of the leadership team. That's not to say the CEO doesn't have great ideas and the ability to execute them, but rather that the CEO should feel comfortable refocusing on being the visionary and overseeing the company at the highest level.
If you are the transitioning CEO and you have the right people on your team, you can trust that your revenue operations strategies are being executed, and feel comfortable stepping back from operations.
If your business is expanding, add more decision-makers to avoid bottlenecks. If the hiring process is working correctly, filling the right seats with the right people, things will continue running smoothly, and everyone should feel comfortable letting the experts be experts.
The right people will work hard and enjoy what they do. Not only does that boost morale, but it also produces better results. This circles back to the importance of understanding your organization and your people. When they're in alignment, it's organizational magic.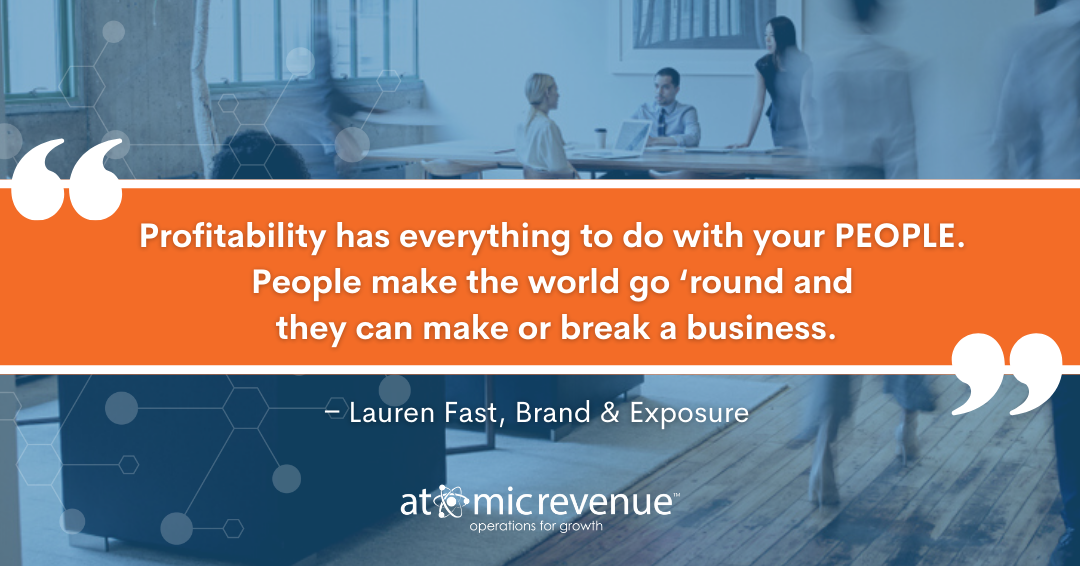 RevOps Strategy #7: Follow Up on Leads
Nothing else you do matters if you don't follow up on your leads. Think about it. The goal is to generate leads and attract customers and then keep them. Without leads, there will be no customers. Which means no revenue.
Effective lead generation focuses on the quality of leads and nurturing qualified leads rather than just getting a certain number of leads. A targeted approach to engage the right prospects, capture the lead, and nurture them until they convert allows you to spend less to get more and increase sales. This is what drives stability into the sales process for a predictable revenue pipeline.
RevOps Strategy #8: Bring in a Third Party
Bringing in third-party expertise that is objective and supportive of your people boosts your ability to communicate, work together, and implement RevOps strategies. Erin knows firsthand how Atomic Revenue brings teams together. "Atomic Revenue gets to know you and your company intimately. Our human capital solutions allow us to get to know your organization and provide an opportunity for your organization to get to know itself. We provide deliverables, but teams also get the added benefit of setting aside a designated time to sit in a room together and talk about their company.
"Investing in fractional executive services and third-party subject matter experts encourages a new level of discovery for effective change. When you ask key players to sit in a room with a third-party moderator, new insights emerge ‒ often related to communication styles, how pieces of a company work together (or don't), and what changes need to be made to make everything run smoothly."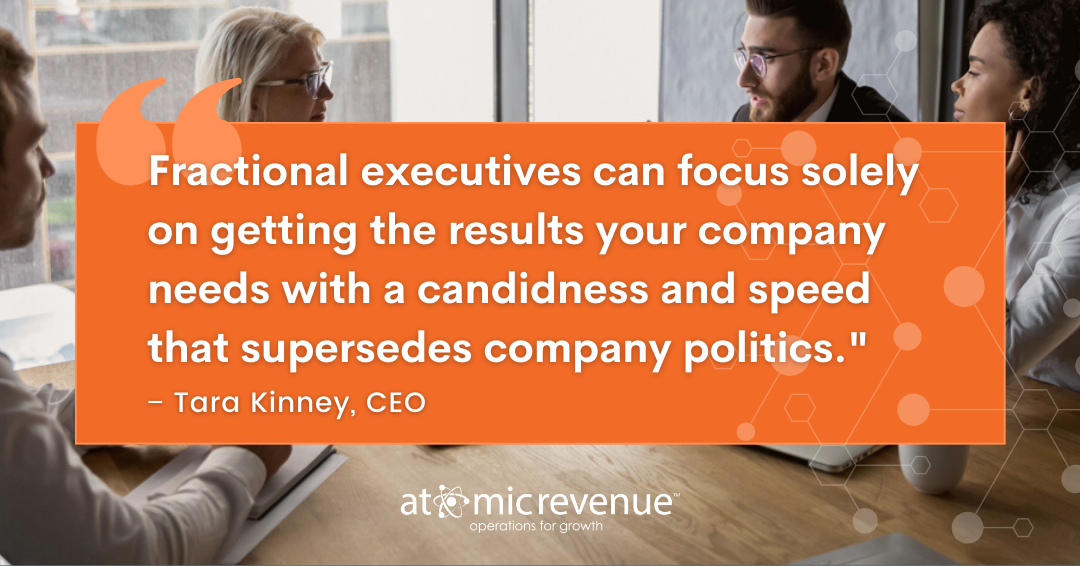 In Summary: Strategies for Growth Can be Created & Followed with a RevOps Plan
Now that you have these eight practical, effective RevOps strategies from our Revenue Operations Directors, you can evaluate your B2B company's people, process, technology, and data in relation to growth and profitability, and set a course for increased customer advocacy.
Set goals, stick with them, and make sure everything you do aligns with those goals. Measure goal-setting and achievements with data and adjust as necessary.
Understand your organization's history and holistically align your people, processes, technology, and data to your revenue goals.
Communicate often and honestly. Establish a regular cadence for open and honest communication and ensure your meeting format is effective.
Learn as you go and make changes as necessary (even when it's hard). Check your data regularly and make appropriate alterations to avoid spending on something that isn't working.
Build adaptable systems and infrastructure. If your systems aren't easily adaptable, every time there is a change, you will have to start over.
Hire the right people and empower them to make decisions. It will foster growth, bring new ideas to the table, and avoid bottlenecks.
Follow up on leads. Effective lead generation attracts qualified leads. Nurture them until they convert to spend less and get more and create a predictable revenue pipeline.
Bring in a third party. Third-party expertise is objective and supportive and boosts your ability to communicate, work together, and implement RevOps strategies.
Learn How to Create a Revenue Operations Strategy for Growth
We get it, revenue operations can be complex. That's why we're here! We help B2B companies make sense of what's going right, where the roadblocks are, and how to get over them to reach their goals and achieve consistent profitability. If you'd like to learn how to create a RevOps strategy that leads to growth and profitability, reach out to an Atomic Revenue SME today to set up a no-obligation conversation.
---
About the Author
As a Revenue Operations Associate, Amanda Perjak develops integrated training and onboarding operations using multiple technology platforms to ensure a comprehensive and seamless user experience for our team. As the point-person for contractor relations, Amanda leads internal communications for our team, both automated and direct. Amanda provides support in other areas across the organization ranging from People Operations development and Partner Program development and assistance to CRM management and maintenance, as well as spearheading many other internal and client-based needs.