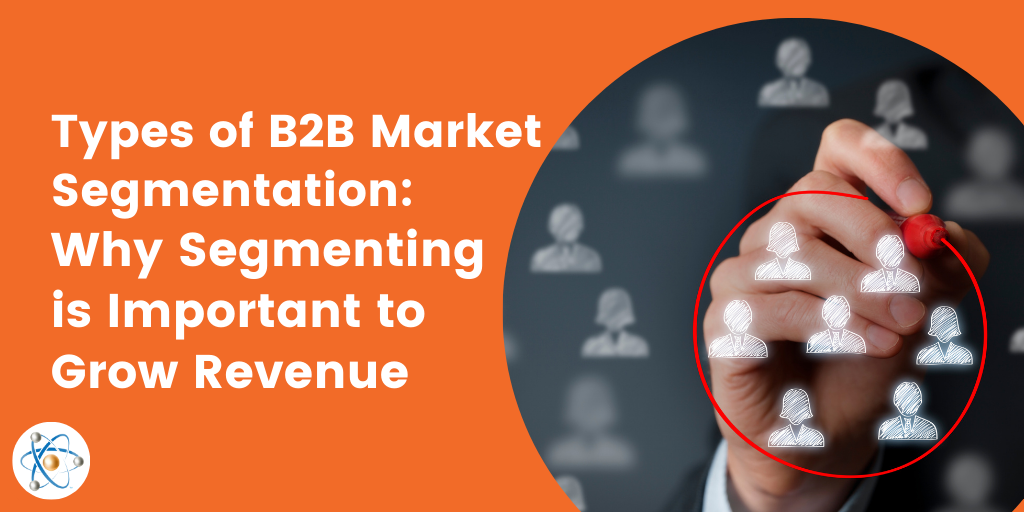 Market segmentation is a pretty well-known exercise for marketing and selling B2C products and services. It involves categorizing your market by characteristics and building one or more strategies to connect with your audience based on certain traits. But what about B2B market segmentation?
B2B market segmentation is as important to growth as it is to B2C. All businesses ‒ whether B2B or B2C ‒ should leverage segmentation as a means to identify waste and open up new opportunities. It is not just about marketing, it is a method to determine the messaging and missed opportunities; to create a solid, data-driven plan to go after those opportunities, and ultimately, increase revenue production.
For a better understanding of B2B market segmentation, in this blog we'll discuss:
What B2B market segmentation is and why it's important.
The types of B2B market segmentation and how to define the opportunities in each.
How to measure outcomes once you utilize market segmentation.
What is B2B Market Segmentation & Why is it Important?
B2B market segmentation is the exercise of categorizing your target audience and/or buyer personas using various factors such as business type, motivation, location, firmographics, processes, the buyer's journey, and your internal processes to meet the specific goals of pursuing new opportunities and measuring revenue.
Qualifying your segments and quantifying the outcomes is important as it allows you to measure revenue production (the amount of your investment and how much return you're getting on it) to see how you're doing overall, where you could do better, and to drive revenue by working the opportunities.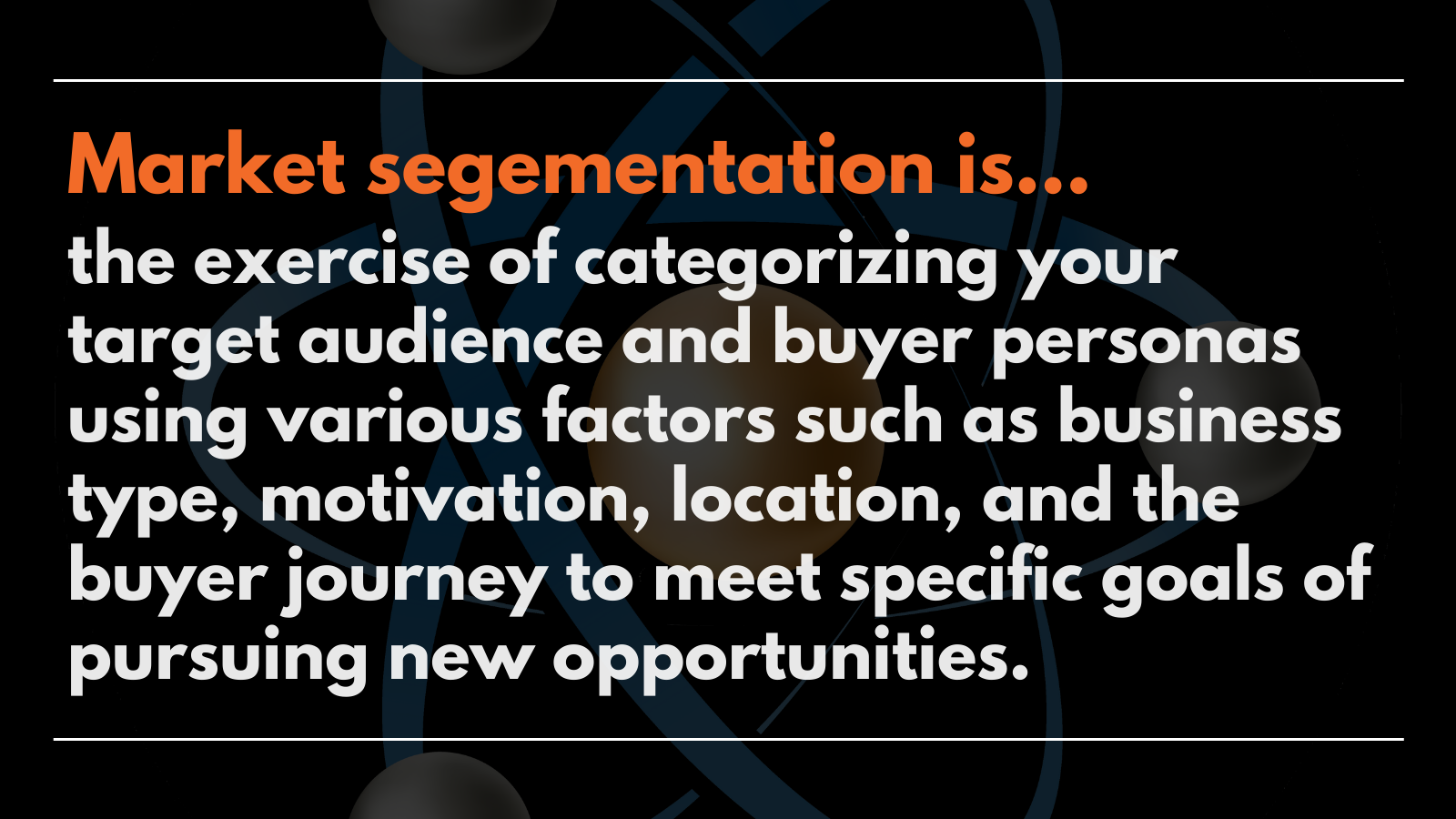 Types of B2B Market Segmentation & How to Define the Opportunities in Each
There are three main types of B2B market segmentation: External Segmentation, Buyer Journey Segmentation, and Internal Segmentation, and each of these has segments within them. As you go through each one, keep asking, "How much market opportunity is in each segment?"
External B2B Market Segmentation
Understand the following five external B2B market segments for your market and determine how much opportunity is in each. Ask, "what is the market potential in each segment, how well are we doing in each, and what can we do better?"
Geography – cities, states, regions, territories.
Firmographics (demographics for companies) – company size, annual revenue, number of employees, years in business, etc.
Demographics (buyer personas) – education level, average age, position within the company, years with the company, etc.
Psychographics – buyer's values, beliefs, behaviors, motivations, trends.
Customer Needs – the needs you are addressing and solving for your customers (not your products/services).
Next, look at where your products and services are in the Buyer's Journey. This is also an External Market Segmentation, but one that very few companies use to segment their audience.
Buyer Journey B2B Market Segmentation
Knowing where most of your target audience is on their buyer journey is important to your messaging and segmentation, as there will be a different message for each step of that journey.

To segment by the buyer journey, start by defining where your customers are in their Buyer Journey. It's important to define this for each core customer need your products/services meet. For example, a security company may serve the need for 1 safety for its employees and customers and 2 access control to restrict who is allowed to enter areas of the company.
To analyze this segment, for each need, define which questions a consumer is answering on their journey.
Awareness ‒ What information do I need to know about my needs? (i.e. safety in construction)
Options ‒ What are my potential options to solve this need? (i.e. safety training, safety equipment)
Solutions ‒ Why does this solution work best to solve my need? (i.e. ABC Training vs. XYZ Training)
Validation ‒ Who is the best provider for this solution? (i.e. ABC Training Reviews)
Brand ‒ Who is the brand that may solve my problem? (i.e. ABC Training Testimonials)
Remember, when you market and sell, you are always connecting with a person – not a company – so it is imperative to meet your buyers where they are when they're ready to connect with you. Your language and messaging will vary based on the need and where the customer is on their journey.
Internal Market Segmentation
Internal market segmentation answers "where is the opportunity in our internal business processes?" Once you define the opportunities, assign quantifiable action steps to align each one.
1. Customer Type Segmentation
There are different internal processes for each customer type:
Loyal Customers
Casual Customers
New Customers
Inactive Customers
Internal processes include your people (internal and external sales reps, shipping and delivery personnel, leadership teams), technology (CRM, automation), and data (KPIs). Therefore, when looking at customer type segmentation, evaluate which internal processes can be improved to turn each opportunity into revenue.
For example, do you spend most of your time trying to get new customers instead of nurturing loyal customers and organically selling more? What processes could be improved to make this easier?
How are you moving casual customers to loyal customers? What are you doing to get new customers all the way up the chain to loyal customers? What can you do to target inactive customers to get them to come back? Where are the opportunities?


2. Product/Service Segmentation
This segment is straightforward. Segment your products/services to understand how each is selling. Which products are most important and profitable, and which ones can be focused on later? What product or service segment makes the most sense for each external market segment? Which one could be considered "low-hanging fruit" and be a faster revenue generator?


3. Business Sourcing Segmentation
Where does most of your business come from? Is it from referrals? Strategic business partnerships? Direct marketing? The goal is to get most of your new business from customer advocacy – it has the lowest customer acquisition cost (CAC) and the most reliability.
Customer advocacy – repeat, loyal customers and those who give referrals: hot leads.
Partnerships – professional relationships, event marketing, networking, speaking engagements: warm leads.
Direct marketing – posting, digital marketing, waiting for customers to reach out to you: colder, inbound leads.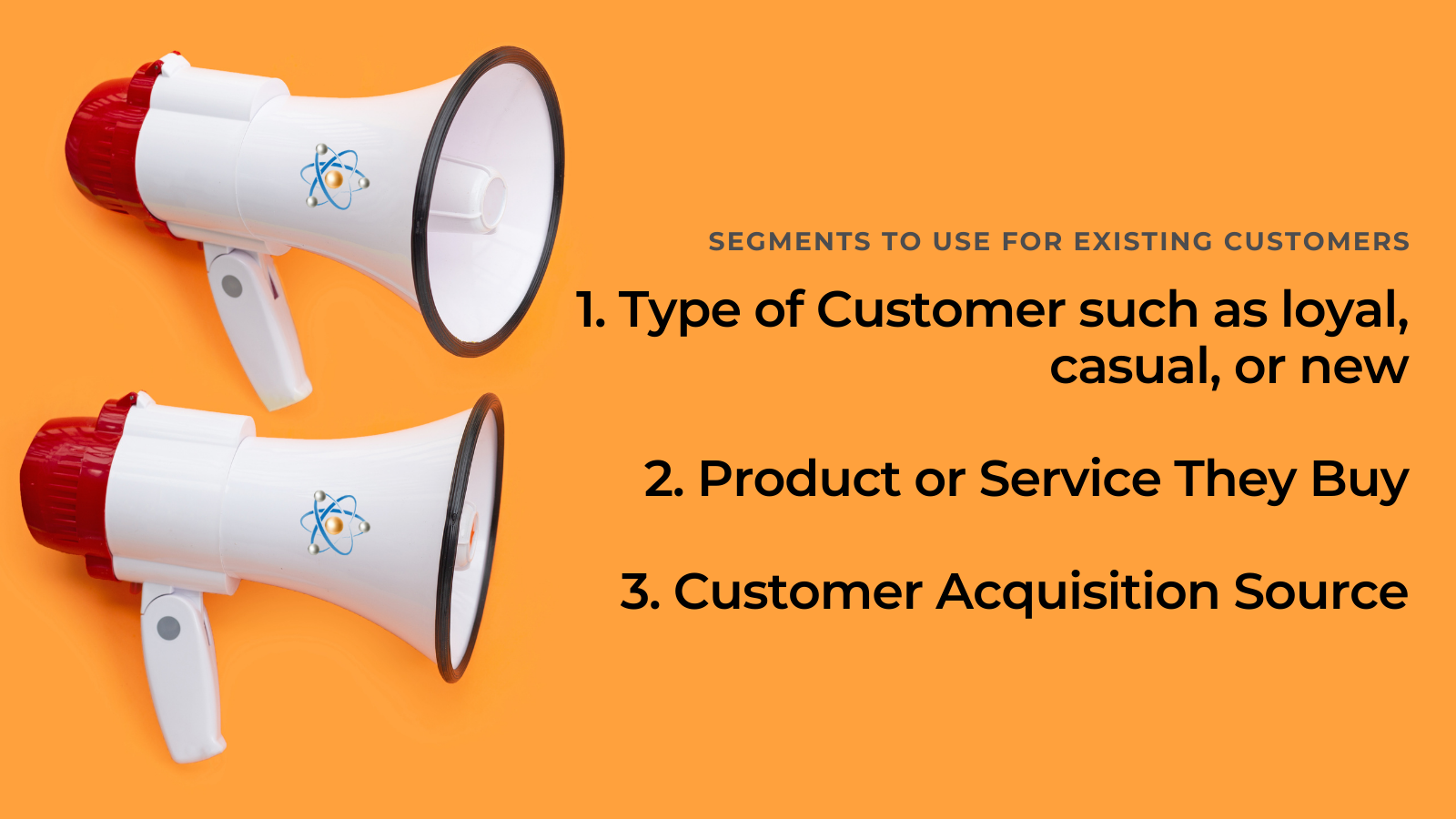 How Do You Measure Market Segmentation Outcomes?
As you may have noticed, in each market segmentation, it's imperative to quantify what you're doing and evaluate processes to measure outcomes. That way the data will tell you what is working and what is not. Once you feel you have a solid plan to pursue new B2B opportunities, work your plan, measure by each segment, adjust, work your plan some more, measure, adjust, and so on.
To define where each opportunity lies, I like to use "The Theory of Denominators." Most people look at the numerator – the "top" performers, "top" salesperson, "top" territory. Instead, I evaluate how many chances or opportunities a store location or salesperson had, and their market share. What's the potential market share of the person or store that's not the top seller, maybe the second or third? Where's the opportunity?
Theory of Denominators Examples
Your Miami and New York territories have the highest sales volume and are likely rewarded for their sales outcome. When you add in the denominator ‒ market opportunity ‒ their market share comes out to 5%. At the same time, Nashville and Charlotte show good sales volume but below Miami and New York. The reality is the Nashville and Charlotte territories are much smaller. Their actual market share is 7.5%. Who is more productive with their market opportunity, the Miami and New York areas or the Nashville and Charlotte areas?
Another example is veteran sales reps versus new sales reps. The veterans typically cherry-pick the warm, easy leads, while the rookies get stuck with the tough, cold leads. It is possible that the rookies are more productive than the veterans when you look closely at the close percentage of warm and cold leads, but the assumption is that the veteran reps are more successful. The result of this common scenario is that the veterans cost the company money in missed opportunities while the rookies leave the company due to poor sales compensation.
How to Use the Theory of Denominators to Define Market Opportunities & Measure Outcomes
When you're evaluating market segments, add the denominator into the equation to increase your chance of defining profitable opportunities.
Also, assign data points for each segment, so they can be

measured as KPIs

. Check these regularly (more often than quarterly), then adjust your strategy for faster results.
You don't have to define the market segment types all at once. Start with one segmentation and move through the others as needed. Once you start the process, you will begin to see a pattern and have a better idea of where to go next.
To measure outcomes by revenue, look at the denominator. How much market opportunity was identified by one or more of the segments? When you acted on that opportunity, how much market share did you get? One hard-core denominator will help you see what's working and do more of that, as well as identify places to do better.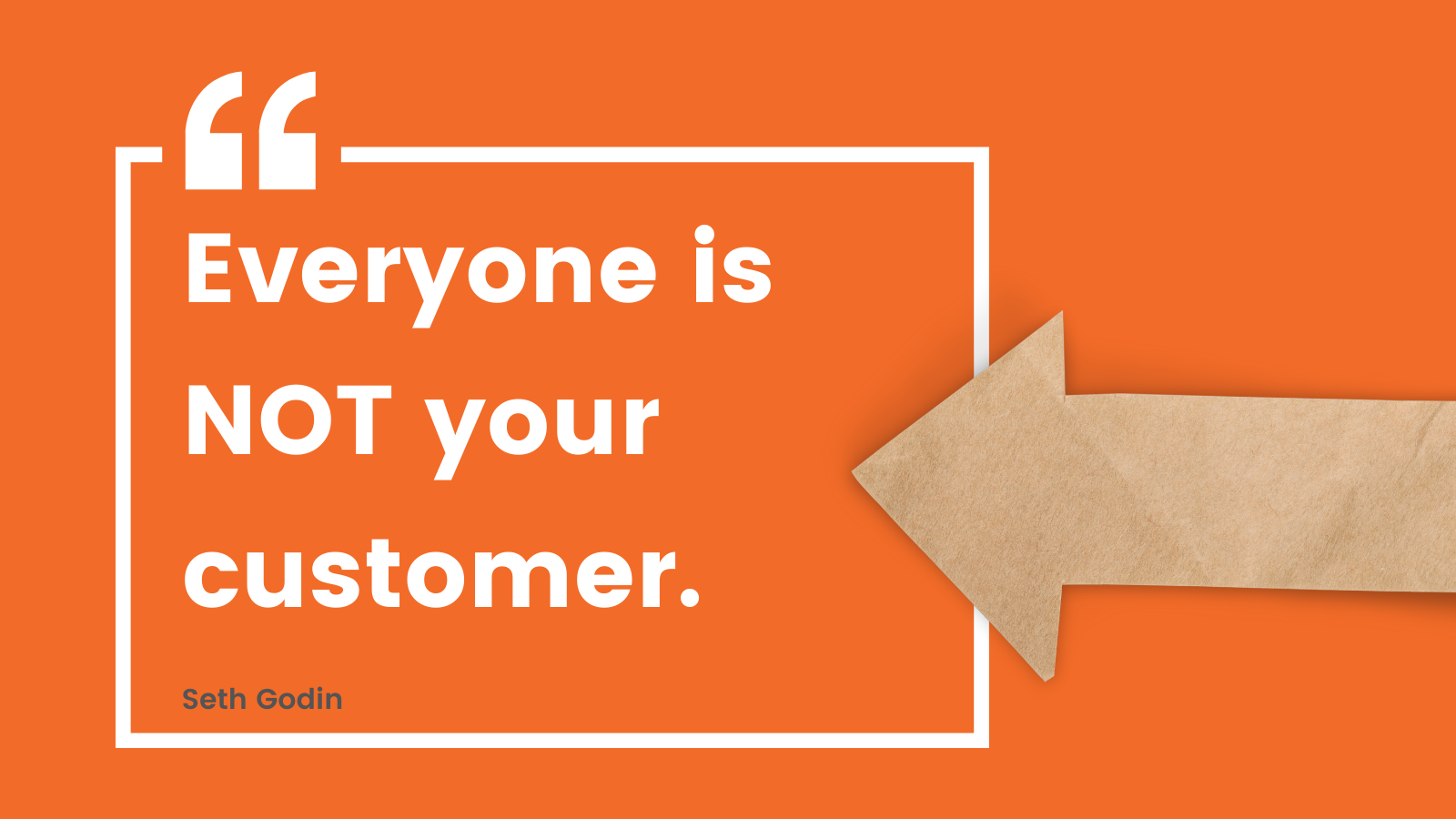 Not Sure Where to Start with B2B Market Segmentation?
The key to success with segmenting your B2B market and defining opportunities is to simply start. Choose one segment, make changes in increments, measure along the way, and adjust your strategy until you see results.
It's easy to become overwhelmed by a market segmentation analysis, which is where an outside perspective can jumpstart the process. Atomic Revenue specializes in helping B2B companies identify market opportunities and align their people, processes, technology, and data to profitable outcomes. Reach out today for a no-obligation conversation – we love to help businesses thrive!
---
Author Bio
Roger is an Executive Partner at Atomic Revenue and owns Unleash Insight. He has 24 years of previous experience at Enterprise Rent-A-Car, leading analytics initiatives for the Car Sales Division. His role included location planning strategies, customer activity analysis, and identifying key business drivers to optimize performance, skills that honed the data-driven strategies he uses to help clients today. Roger excels at organizing and establishing processes to connect departments together so that everyone contributes to winning outcomes.