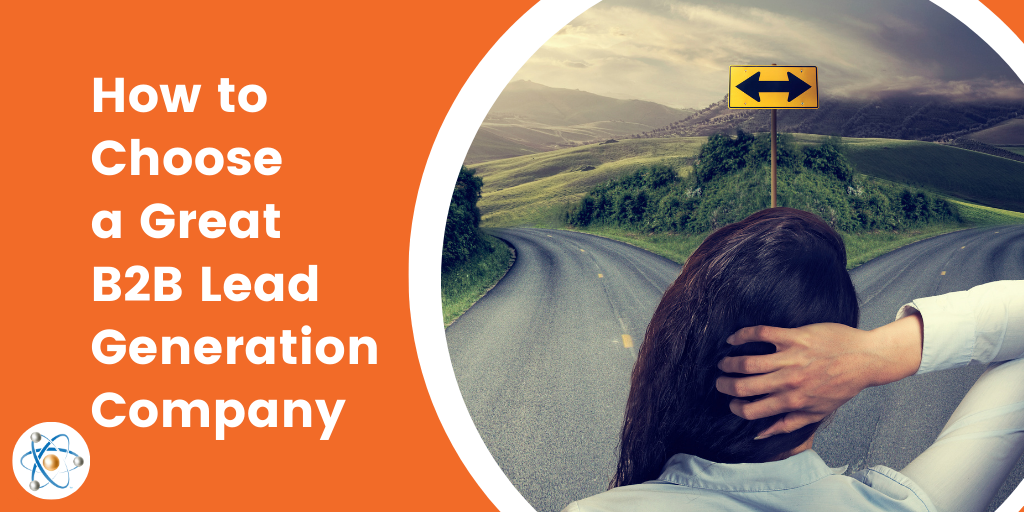 Is your B2B company, like so many others right now, seeing stagnation in good, qualified leads? Are your salespeople working their lead gen tools without much success? Is lack of new leads tempting you to respond to one of the many social media solicitations for outsourced lead generation services? You're not alone. More companies are exploring this option but have concerns about how to choose a great B2B lead generation company.
In this blog, we'll address this concern, and answer the top 5 questions about outsourced lead gen services and vendors.
Would a third-party lead gen service work for our business?
How do we know if 3rd party lead-gen providers are trustworthy?
Which B2B lead gen companies have you had success with?
Which lead gen companies should be avoided?
Are B2B lead generation companies worth it?
The answers may surprise you!
B2B Lead Generation Specialists & Social Media Solicitations
How do we know if lead generation services are trustworthy?
Are you getting social media solicitations like crazy from lead generation specialists claiming to have the "secret sauce" to your B2B lead-gen issues? Since the pandemic, these solicitations have ramped up ten-fold, causing many of my contacts to reach out and ask for advice.
My businesses contacts want to know if they should use one of these lead generation specialists, how to choose the right lead gen vendor, and how to know if the company they choose is trustworthy.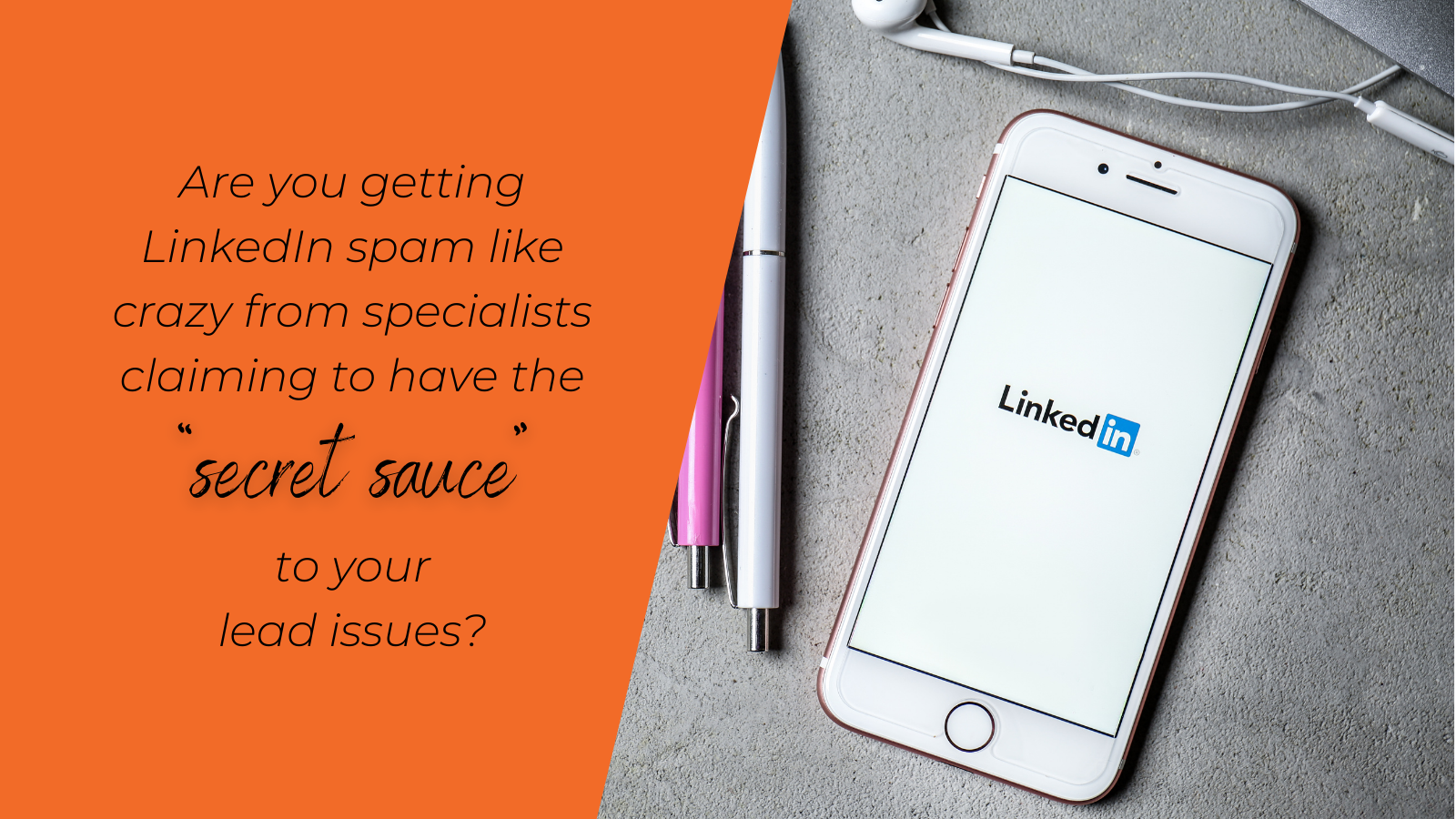 Why do they ask me? At Atomic Revenue, a nationwide revenue operations consultancy, one of the pillars in our B2B RevOps strategy is lead generation. We also work with a variety of client types and third-party lead gen vendors and agencies nationwide. Our team has discovered the real "secret to success" with B2B lead generation companies is that their offerings must fit a company's unique market, buyer journey, sales cycle, and revenue model. Part of this winning formula includes our clients providing meaningful audience and messaging information to the lead generation specialist and having a strong KPI plan in place to manage the relationship.

So, the answers to questions #1 and #2: "Would a third-party lead gen service work for our business, and how do we know if they're trustworthy?" are not straightforward.

Success with a B2B lead generation specialist depends on a combination of factors that include:

market conditions

target audience

sales process

company readiness

meaningful data
With Which Lead Gen Service Agencies Have You Had Success?
Why or why not?
Unfortunately, there are countless vendors running email and LinkedIn campaigns, promising B2B lead generation results. When a business is desperate for leads, it falls into the trap of using two or three lead gen vendors and agencies before ultimately deciding, "This doesn't work for our business model, product, customer, or industry."
Atomic Revenue has discovered lead generation specialists tend to be more effective in product sales and B2C sales but in most cases, not very effective with B2B lead solutions, such as engineering leads, technology leads, and manufacturing leads.
The reason most lead gen service agencies are not very effective is typically threefold:
1. B2B companies don't have well-documented value propositions matched to their buyer profiles and therefore cannot effectively train or support the lead generation process.
A lot of money can be spent, and companies can throw in the towel with little to no ROI, at no fault of the vendor, because the company itself was not equipped to produce results.
2. Companies make lead generation the focus and turn on the "lead faucet" when their "bucket" is full of holes and not ready to catch the outcomes of effective lead generation.
If your buyer journey process is not well documented in order to integrate the lead generation vendor, little to no revenue outcomes are achieved.
3. Lead generation service agencies may not be able to handle the complexity of your B2B market and offerings.
In order to properly qualify an opportunity that would set up a sales handoff and maintain benchmarked sales conversion rates, the lead gen process has to establish trust and credibility even if you have a complex product offering.
The same lead generation vendor may get tons of leads for one company, yet produce less-than-stellar results for another. As you see, this may not be the vendor's fault. An unsuccessful campaign is often the result of the B2B company not providing the information, process, and data to the lead gen agency that is required for a successful campaign.
When it comes to answering the question of which B2B lead gen vendors we have had the most success with, I cannot say we have had more success with one over another, as each client's needs and situation are completely different.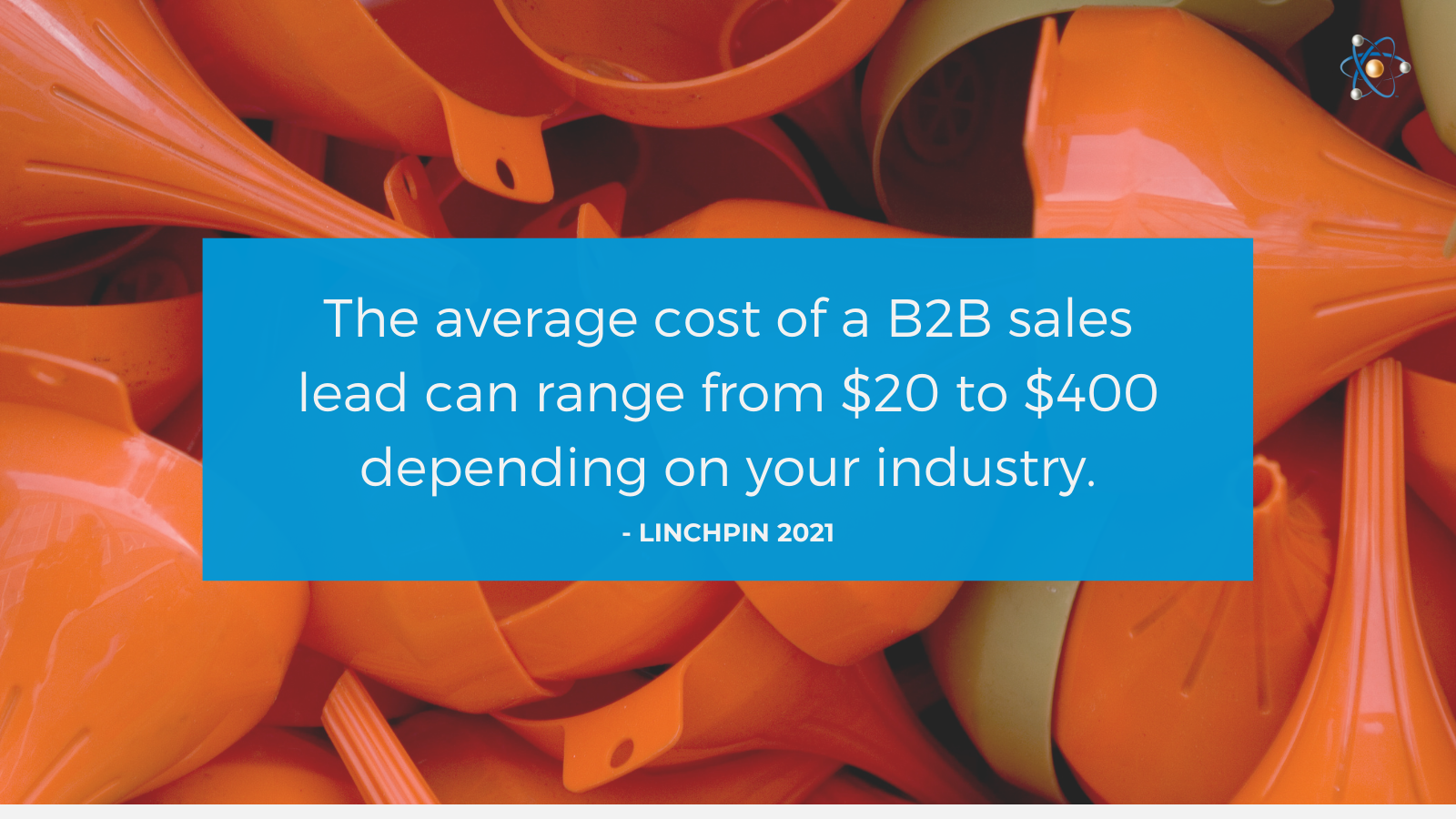 Which Lead Generation Providers Should be Avoided?
Those that do not understand your market and offerings.
Of course, lead gen providers are good at generating leads and telling you what you want/need to hear to buy from them. What they won't tell you the actual revenue ROI from clients they have worked with in the past. Most of the time what they are reporting is only part of the story - the top of the funnel - and is not reflecting what happened after they became a "lead." This is not dishonest – this is truly because they have limited access to your data and therefore fall into the "great parts don't mean great results" challenge.
The secret to finding a lead generation provider with a better chance of helping your team succeed is to provide documentation of your buyer journey and sales conversion data and ensure that the lead gen specialist you choose understands your market, sales cycle, revenue model, and your data.
If the company you're interviewing has no idea what you're talking about or insists on doing it their way, without your data, then it's best to avoid that lead gen company.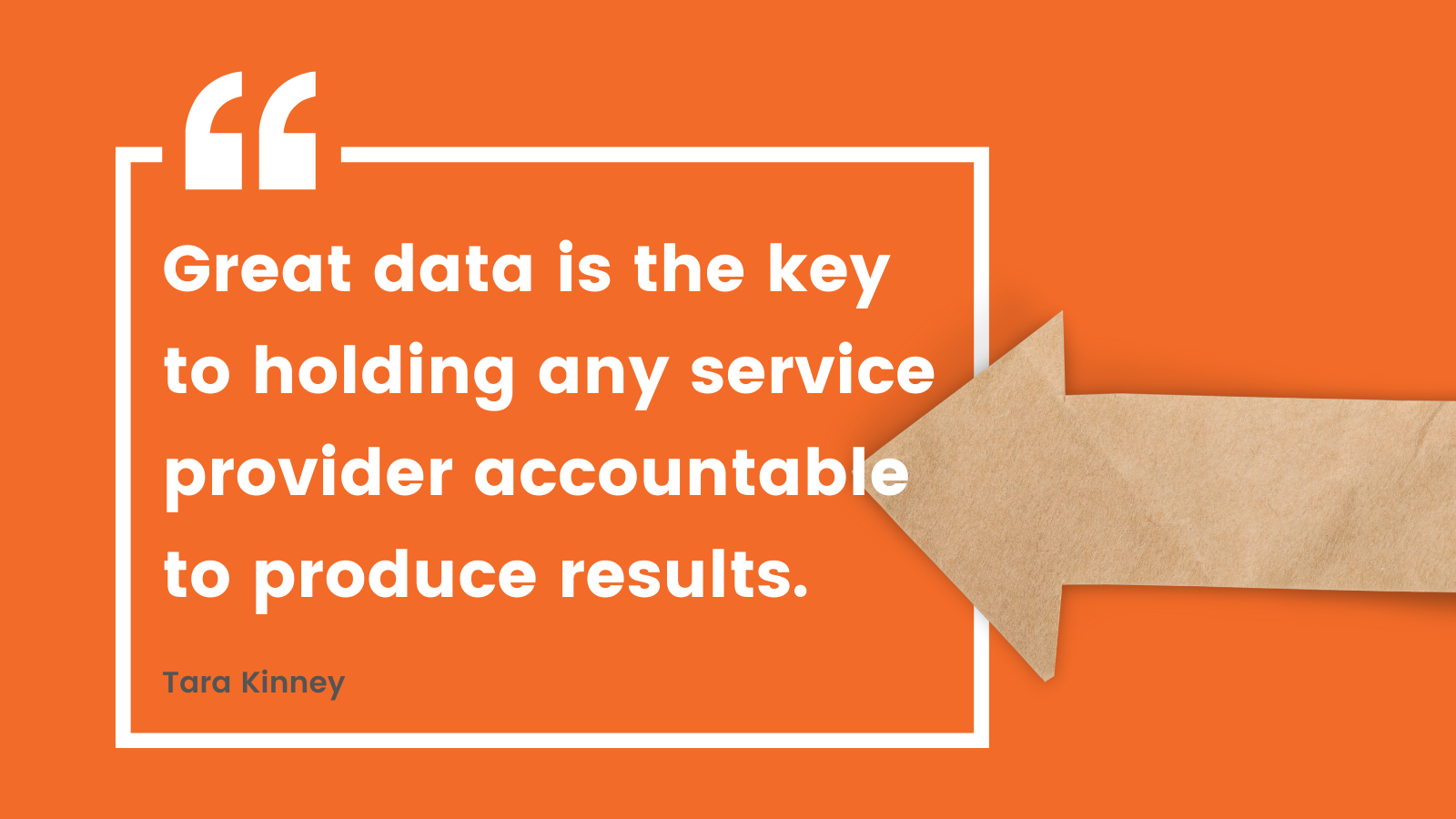 Are B2B Lead Generation Companies Worth It?
The answer depends on your company's readiness.
If your lead gen strategy is properly set up, managed, and integrated within a measurable buyer journey and the proper handoff process, the answer is YES! Missing any one of these will impact your revenue results and return on investment.
A huge miss that we see too often is the high expectation of lead quality and level of interest without the necessary upfront planning and data to support a successful lead gen campaign. One must determine if the proposed lead generation strategy will successfully target someone when he or she is willing and ready to buy from your business. And if so, how much discovery or qualification can occur by a business development rep (BDR) before involving an outside sales rep, sales engineer, or product expert?
It is a lot of work to properly set up and onboard a B2B lead generation company, so don't think that the ROI is exclusively based on the cost of their service. You must include the cost of your team's associated work and the opportunity cost of what people would be doing if they were not trying to work through a process change and lead gen vendor integration.
Knowing the right handoff point and process, then providing the lead generation company with exactly everything that is needed to get a prospect through the handoff successfully, will directly correlate with whether or not an outsourced lead gen service will be worthwhile for your company.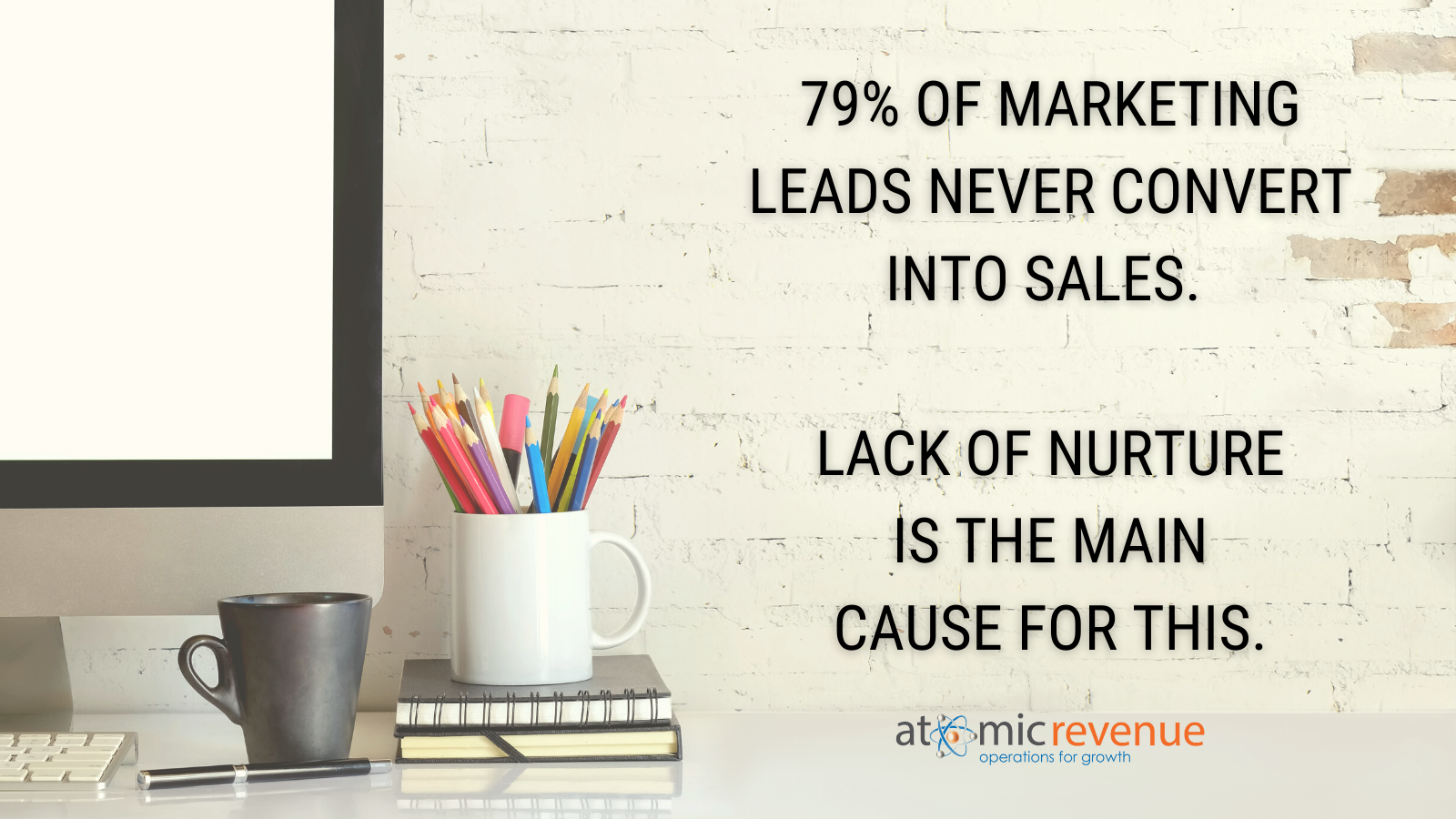 The Data Your Lead Gen Company Needs to Help You Succeed
To provide the data your lead gen company needs to help you get more qualified leads, map your sales-to-service process and revenue-production handoffs with KPIs.
Focus on the complete buyer journey to ensure your internal and vendor teams are well aligned to support the customer all the way through a fulfilling buyer journey.
To do this:
Set up your KPI benchmarks before hiring a new lead gen vendor so you can measure, manage, and see that the lead generation company (or any other vendor) is actually producing the results your business needs.
Get your messaging, processes, and handoffs clearly documented before hiring, because otherwise, you'll be paying the vendor to NOT produce results while you internally sort that out.
Identify a way to measure your return on investment from the lead generation firm's efforts to inform future decisions about managing Customer Acquisition Cost (CAC) and pipeline capacity.
When these three steps are completed, you can document how a lead gen system should integrate into your process as you are evaluating vendors.
By providing or not providing what your lead generation partner needs, the campaign's level of success is as much your company's responsibility as it is theirs. How well the vendor understands your data and processes will be evident when they explain how they plan to work with your company. This is how you differentiate one provider from another — with clear expectations as to how the return on investment will be measured.
The same is true when hiring a Business Development Rep (BDR), Sales Development Rep (SDR), Account Rep, Sales Rep, Customer Success Agent, Account Manager, or the like. Your internal team and your vendors need you to have the revenue operations foundation to empower them with content, process, and data to perform on your behalf.
Need Help Selecting a B2B Lead Generation Company?
Atomic Revenue can help you choose a lead gen specialist and build a KPI framework.
As a Vistage speaker on Accountability Metrics that Optimize Profitability, and as CEO of Atomic Revenue, I am deeply rooted in the revenue operations process, and a crucial part of the winning formula is quality lead generation. There can be no new customers or sales conversion without qualified leads.
If you need help solidifying that revenue operations foundation upon which you can build a successful team of in-house and lead generation vendor resources churning your revenue production machine, Atomic Revenue can help.
We can help you choose a lead gen company and build a solid KPI framework that relies on good processes and good data, and assist with vendor performance management. We offer this across all aspects of revenue operations, from CRMs and KPI dashboards to agencies, sales trainers, EOS® and other consultants, and business coaches.
If you feel the pressure of getting more B2B leads and growing your business, but you're just not sure where to turn, we're here to provide the best options and help with a lead generation company selection that makes the most sense for your company's growth. Let's chat!
---
About the Author
Tara Kinney is the Founder and CEO of Atomic Revenue, where she continues to problem-solve, innovate, and define the formula for and establish the discipline of revenue operations that launches client growth with stronger foundations and better ROI. As the company's EOS® Visionary, it is her passion to share what she has learned over the course of her career and help other business owners and leaders increase revenue and grow with consistency. She is also a renowned, national speaker.