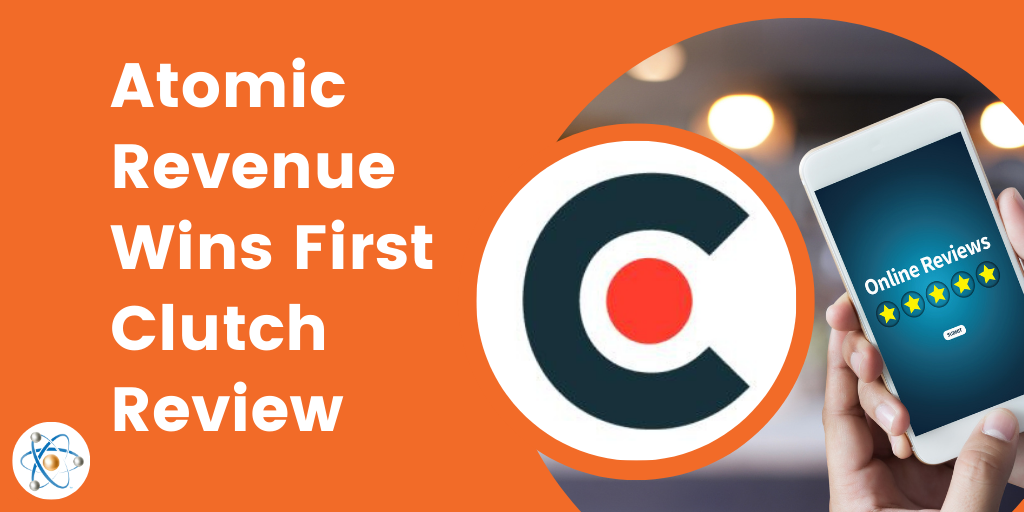 A strong B2B go-to-market strategy must have messaging elements like target market and competitive differentiation, brand strategy, and supporting digital operations elements, such as websites. Integrating branding with effective, customer-friendly web design is a key step in making an impression and being memorable among website visitors and potential customers. Consistency and creativity are essential to creating an effective go-to-market strategy and a recognizable brand with a powerful digital footprint and do it well.
This is an area in which Atomic Revenue shines. We are a B2B revenue operations company that thrives on partnering with our clients to remove roadblocks to success and create an optimal buyer's journey with a customer-advocacy focus, which often includes digital marketing, digital operations, and website strategy.

Our wicked-smart team of seasoned marketers and business experts develops roadmaps and feasible solutions and provides detailed plans to help you reach your goals, including those for brand awareness. We deliver results-driven strategies that are guaranteed to increase profitable revenue.
As we dedicate ourselves to supporting our partners on their growth journeys, we're thrilled to have received our inaugural review on the Clutch platform from one of our clients, who we supported with a go-to-market strategy.
Atomic Revenue's Inaugural Clutch Review
For the unaware, Clutch is a B2B ratings and reviews platform based in Washington, DC. They evaluate technology service and solutions companies based on the quality of work, thought leadership, and client reviews.
A rapidly expanding startup, Clutch has become the go-to resource in the agency space and is hugely respected for connecting small, mid-market, and enterprise B2B businesses with service providers that fit their needs.
Vivid Performance Group's Review of Atomic Revenue
Atomic Revenue Creates Branding & Messaging Content for B2B Lead Generation & Sales Enablement
The first review in our list of feedback paints an accurate picture of our engagement with Vivid Performance Group, a business performance firm, back in 2017. Kim Baker, the owner and founder of Vivid Performance Group, summarized her experience in working with Atomic Revenue.
"I hired Atomic Revenue to help establish initial brand messaging, collateral, and website design. They also performed a follow-on project which entailed adding detailed content on my services to my website."
The scope of work involved conceptualization, messaging, and graphic design efforts — these were essential to determining the client's identity and making the brand impressionable. We also provided support in generating qualified leads through the website. Our team worked through all of these elements and more to create the foundations for Vivid to go to market and achieve lead generation, sales conversion, and customer advocacy.
"The project was a huge success. Atomic Revenue was the missing link I needed to create my branding; they were instrumental in my launch success!"
Be sure to read the full case study on our Clutch profile for an in-depth understanding of our work methodology. Additionally, we're listed on Top Design Firms, Clutch's sister platform for discovering the best design partners globally.
Solidify your revenue generation. Get in touch with us to find out how!