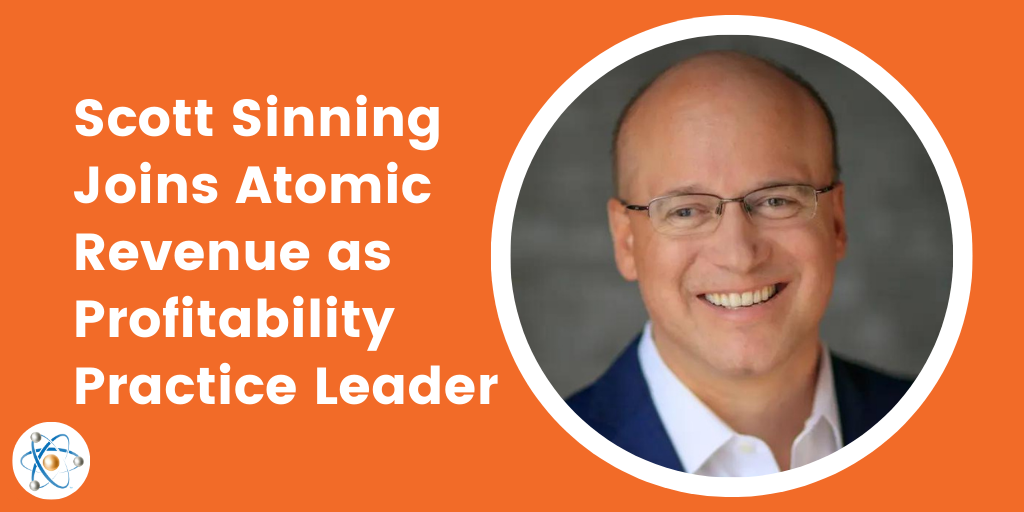 Atomic Revenue is pleased to announce Scott Sinning as Profitability Practice Leader and Executive Partner. Scott has served on the Advisory Board and provided strategic insight to Atomic Revenue and select clients for the past two years. Now, after retiring from an impressive 33-year career at Graybar®, he joins our team to assist clients with Revenue Operations Solutions.
"We are excited for Scott to join our growing company on January 1, 2022, and congratulate him on his retirement after an admirable and accomplished career at Graybar. We are honored to work with him as he continues to bring his expertise to our team and our clients," said Tara Kinney, CEO of Atomic Revenue.
Vast Revenue Operations Experience
Scott's vast experience in supply chain management services and distribution with Graybar includes local, regional, and national roles across all functions of the business: sales, operations, finance, IT, and international growth. In the most recent seven years, he focused on pricing strategy, profitability, and sales development and growth strategies.
Scott's extensive career achievements and practical knowledge will provide unparalleled expertise across all revenue operations functions for Atomic Revenue's clients, and powerful insight for our nationwide, internal team.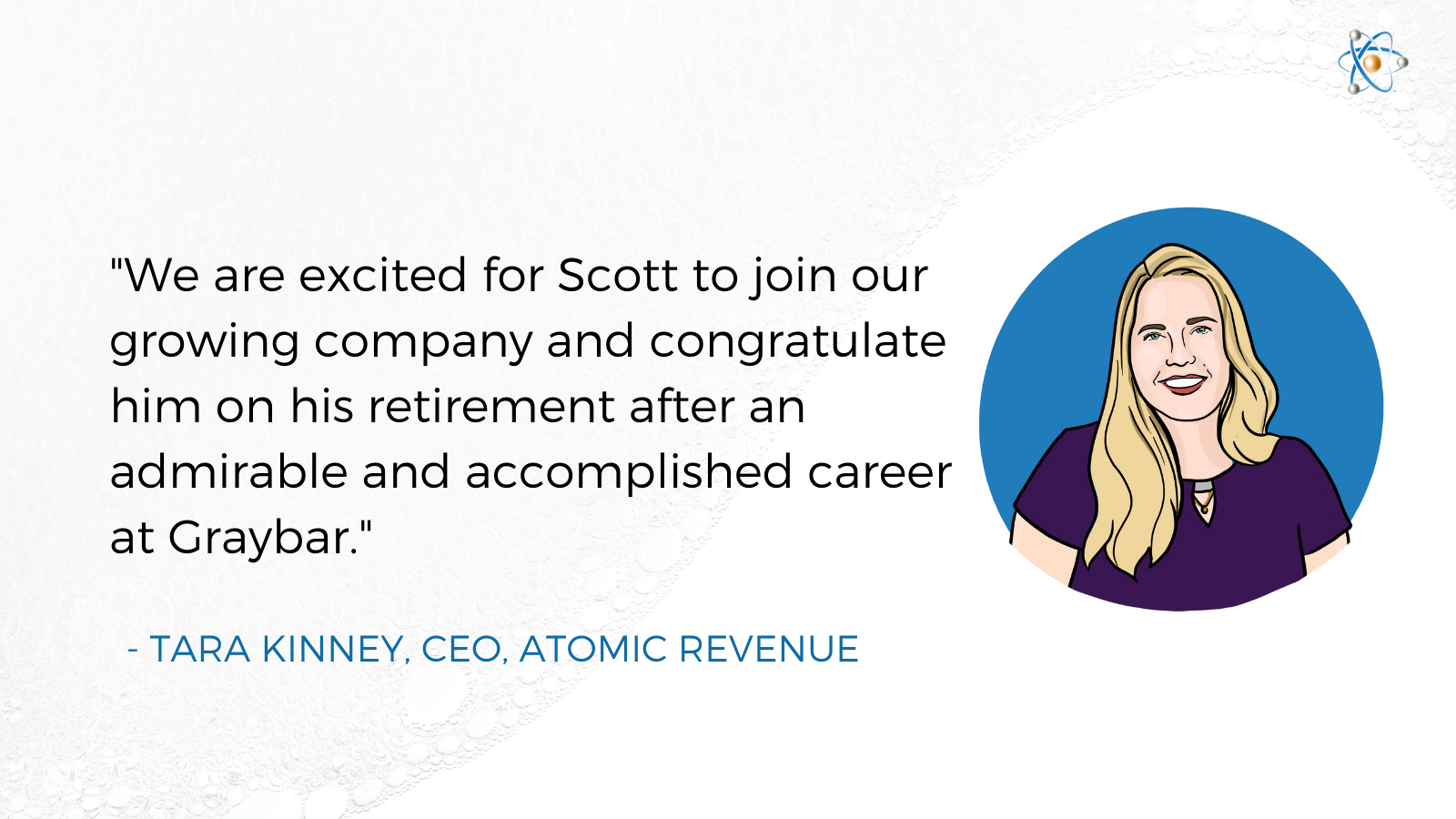 The Opportunity to Help Businesses Grow
When asked what inspired him to start a new type of entrepreneurial endeavor after three decades of hard work, he replied, "Even though I've worked for a Fortune 500 corporation my entire career, I've always had an entrepreneurial itch. I am excited about the opportunity to help businesses with professional growth and support Atomic Revenue's mission. I love consulting, teaching, and mentoring, so I look forward to helping business owners build the capabilities that drive positive change and create sustained value," Scott said.
He also said he's too young to retire and has so much he still wants to do. He added, "I really admire Atomic Revenue and its people, so I am looking forward to the next chapter in my professional life."
Nationwide B2B Revenue Operations Solutions
Atomic Revenue helps small to mid-sized B2B companies gain profitability through Revenue Operations Solutions. With Scott as the Profitability Practice Leader, you can count on a champion in your corner as a revenue operations specialist, public speaker, pricing strategist, and business growth consultant. Contact Atomic Revenue today for more information.
---