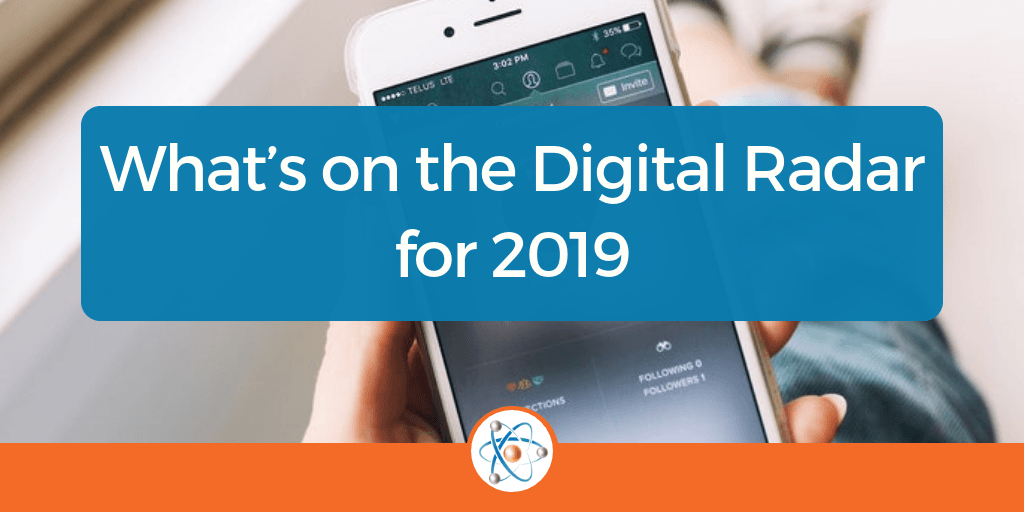 The goal of digital operations (re digital marketing, digital sales, and digital customer service) – no matter what year it is, who our target market is, or what technologies emerge – is to get and keep your audience's attention.
Your ever-evolving, smarter, savvier customers and prospects expect more while at the same time, they are inundated – some would even say assaulted – with continual digital stimulus and invasive marketing.
So, how do you bridge the gap between keeping your audience engaged and not being an annoyance?
The following digital marketing trends for 2019 may just help you answer that question, cultivate customer and prospect loyalty, and increase revenue – and it's easier than you might think.
Chatbots on the Rise
Not sure what a chatbot is and how it can help your business? By definition, a chatbot is a computer program designed to simulate a conversation with human users over the Internet.
Chatbots automate customer support and save time and human capital while helping customers with faster service. Seem impersonal? One would think so, but people are loving the ease of using them.
Within a year, Gartner predicts that over 85% of customer interactions will be handled without a human.
Customers are increasingly enjoying chatbots and seeing the benefit when it comes to returning goods, asking questions, and getting the information they need much faster than any other way. The perception is that your business actually cares more by making their lives easier, thereby inspiring them to interact and/or purchase more often.
There are also revenue-based benefits beyond just more sales. Chatbots help with customer service tasks thereby reducing expenses related to hiring more people. They can also be used to collect information, organize meetings, and give helpful advice (like healthcare or banking).
According to Juniper Research, by 2022, chatbots may help businesses, like healthcare and banking, save over $8 billion per year.
Should you decide to use a bot-based system, choose a design that fits your end-goals and feels very human, with a common language and even emojis for more satisfying customer experience.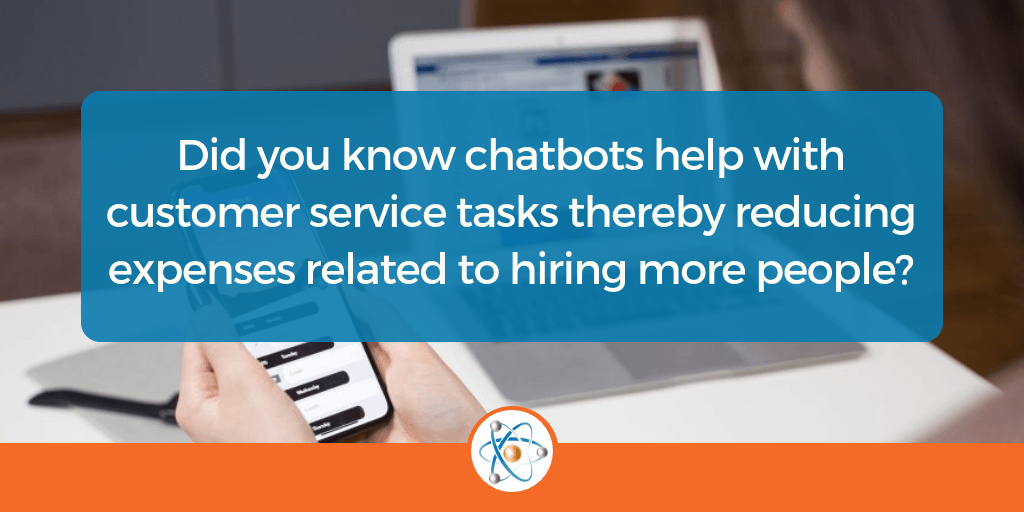 Voice Search – Alexa, Google Home, Siri
When you ask a question to your favorite digital assistant via a voice search, you are presented with ONE answer or THE answer, versus a Google online search that gives you thousands of possibilities. Want your business to become THE answer and not AN answer? Follow these search engine optimization (SEO) strategies for voice commands and watch what happens.
As you ramp up your digital marketing to stay savvy and capture your desired audience, it's time to change your thinking from typed SEO to voice-command SEO. It comes down to using real, conversational language on your website, blogs, posts, listings, and other digital marketing. This not only helps keep your online audience engaged, but it also helps Siri or Alexa find you first – and only you.
Do away with the chopped-up keyword search terms like, "coffee shop 63367." In normal conversation, a searcher will say, "Alexa, find the nearest coffee shop."
This is also what we consider long-tail keywords. Most of us already know about these or use these to capture online searches. Long-tail keywords are three to five words with more specifics than standard keywords. Since conversation uses full sentences and specifics, writing a phrase like, "used record store with stereo equipment near me," is likely to be found if someone is searching for stereo equipment and not just vinyl.
And notice the use of "near me." This is very important since our devices know our location without having to type in zip codes or addresses. Keep using "near me" or "close by" and Alexa will find you.
There are many reasons to focus on voice-command SEO for strong growth in your market. It will soon become mainstream, like our can't-live-without maps apps and mobile devices. Voice-powered commerce generated $1.8 billion in U.S. retail revenues in 2017, which is expected to grow to $40 billion by 2022. Within the next year, voice-activated searches are predicted to account for 30% of web-browsing sessions.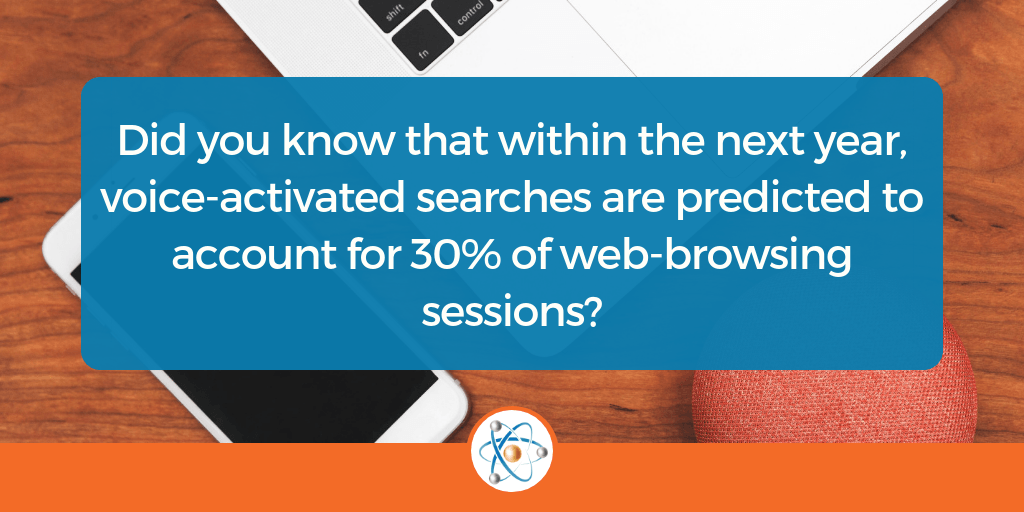 Tell Your Story
Nearly every social platform now has a Stories Feature – even YouTube jumped on this trend. It started with SnapChat and quickly replicated across other platforms, like Instagram and Facebook.
What is a Story? Stories are quick, very temporary videos or photos strung together to form a slideshow that tells your story. Stories are where you share the heart of your brand; you visually and candidly show what your company is about rather than a post that tells what your company is about.
Stories should be fun and make your audience feel glad they took the time to tune in. They can be educational or inspirational, about your team, or company highlights. They can share what's happening at a current event and be "get ready for it" product or service teasers.
Stories can also highlight posts on your regular page generating more traffic to that page, more likes, more shares…you get the idea! The bottom line is this – Stories are another effective way for your audience to keep in touch; especially those who have lost you thanks to the changing algorithms on social media platforms. Start telling your story with fun, intriguing, and honest videos and pictures and make deeper connections.
Generation Z
Everyone is so focused on Millennials and how they're killing various industries. But this year, digital operations will need to start looking at how to reach Generation Z – born between 1995–2015. They are the next customers in line. The oldest of Gen Z is now in their late teens and early 20s, graduating college and starting to make more buying decisions. They are digital natives.
The online marketplace is saturated and it's harder to stand out, to get a new, younger audience and increase brand awareness. According to research, "On average, Gen Z spends between six and nine hours per day consuming media. And they use an average of five screens – smartphone, TV, laptop, desktop, and tablet – switching among them for different purposes. As a comparison, millennials average of three screens."
It seems Gen Z loses interest very quickly, no matter how good your content is. If it takes more than a step or two to get what they need, they're gone. And that means that they won't opt in or share your post, and they may not come back to visit your website. The goal is to make it easy for them to engage. To do this, get their attention with a quick message that comes across as genuine, be "human," and make sure it's cohesive across all devices. Listening to their needs, responding to them, and keeping your message authentic will inspire them to action.
Be More Human
Digital is great – automation saves us time and tools keep us organized – there are more ways to communicate with our prospective clients (no matter what generation they hail from) than ever before. However, as in recent years, 2019 is still going to see personalization and humanity playing a huge role.
Automation, artificial intelligence, chatbots are all great – but we do business with people. Don't lose your human element. Think lifestyle marketing, not sales funnel. You want your customers and prospects to know, like, and trust you. That will be difficult to cultivate if your only (digital) message is "here we are, this is what we do, buy from us."
So how do you bridge the automation gap with humanness? With old-school tactics that still mean something to people.
Business is still about relationships.
Do you do business with perfect strangers or do you prefer to buy from someone you have met a referral or a friend-of-a-friend? Use your network to continue to meet others face-to-face and ask for referrals from trusted colleagues. "Anyone know a good plumber?"
And use that same method of connecting with digital marketing. People are wise to the "email that sounds personal but isn't" tactic. Build relationships with genuine emails, blogs, posts that show you have feelings and that you understand your followers.
Keep it authentic.
Whether you are in a room full of networkers, across the table from a new connection, or sending emails about your business, be real and keep it simple. Use normal language, be yourself and represent your brand – funny, sassy, excited – don't try to fit a certain mold of online automation. Just. Be. Yourself.
Listening.
The old art of truly listening. Does anyone do that anymore as they stare at their phones mid-conversation? Put your mobile device away and listen to the person you are speaking with; comment and respond to what they are saying. This holds true for automation too. If you write a blog or send newsletters, "listen" to the response you get and follow what your customers and prospects want. They will come to trust that you're listening and love you even more.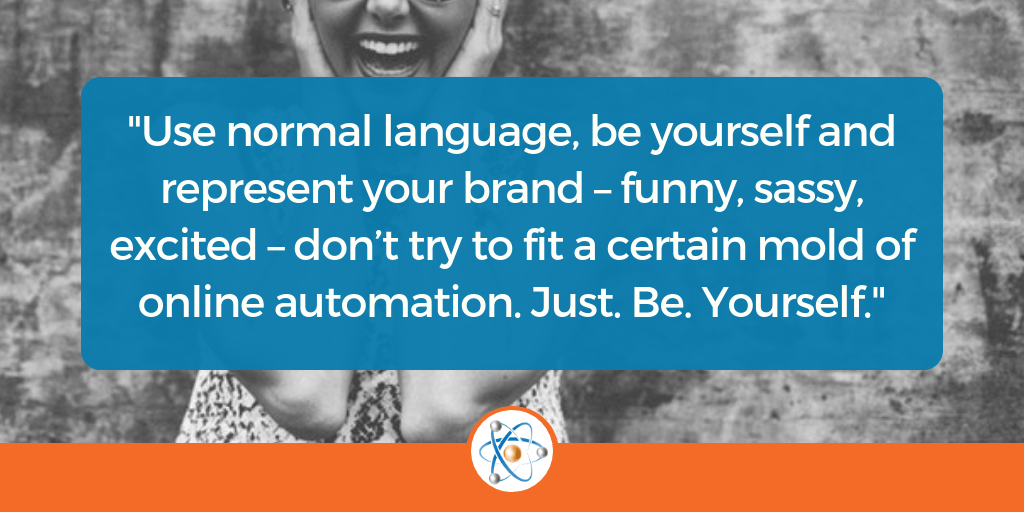 The Theme of Digital Trends for 2019 & Beyond
There is a common theme for reaching more people in 2019 – be human. Use plain language, be sincere, and reach out in a way that inspires your audience to want more from you and your brand. In a digital world that seems saturated with messages and attempts at landing more business, using the incredible digital tools available to nurture relationships digitally while remaining true to your message and your customers' needs will cultivate their loyalty and advocacy. Tell your story, evoke emotions, and inspire your audience to take action in 2019.