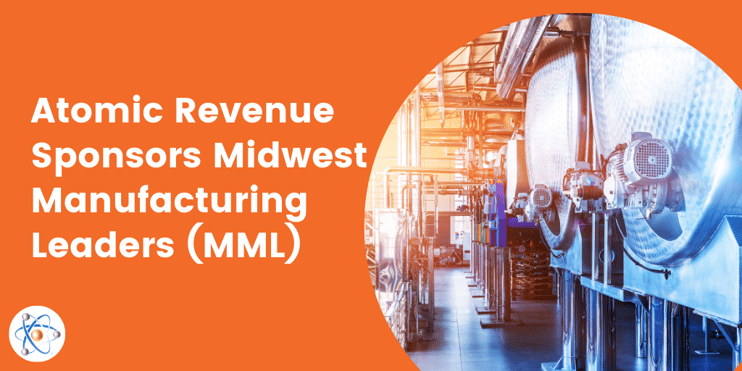 Midwest Manufacturing Leaders Announces Two New Sponsor Organizations
St. Louis Based Marketing Agency Black Twig and Consultant Atomic Revenue Join its Ranks
ST. LOUIS, MO – Midwest Manufacturing Leaders has announced Black Twig Communications and Atomic Revenue have been named official sponsors of the organization. The two companies join existing sponsors Swip Systems, Lopata, Flegel & Company, CMA, and Parkside Financial Bank & Trust. The organization, which was started organically by connecting the leadership of the manufacturing community on LinkedIn, does not charge participants for meeting attendance or membership dues and relies on financial support from its sponsors. In its short existence, the group has gained regular and growing participation from hundreds of leaders inside the manufacturing community in the region.
"Our sponsors are the backbone of our organization," said MML founder Tom Swip, CEO of Swip Systems. "The business expertise that each sponsor brings to the collective helps support the group financially, and provides direction and oversight for our amazing growth," Swip added.
Black Twig Communications, LLC, a leading St. Louis-based public relations and marketing firm, will bring expertise in creating content and gaining recognition in the marketplace to the MML group. "The manufacturing community in the Midwest is filled with stories of amazing companies doing great work and creating great products each and every day," said Tom Gatti, Business Development Partner. "Black Twig can help companies tell their stories and gain visibility in a competitive media environment."
Atomic Revenue, which has developed a revenue operations system that increases both sales and profitability, helps companies reach their full financial capability.
"The unique tools we've created for businesses can be perfectly applied to manufacturers in the Midwest," said Tara Kinney, CEO and Managing Partner. "We're excited to join this community in support of the manufacturing sector which has a real opportunity to capitalize on revenue generation and drive economic growth right now."

About Midwest Manufacturing Leaders
Founded in 2012, MML is an organization comprised of over 6,400 business executives in the manufacturing community in and around St. Louis, Missouri. Originally focused on the LinkedIn social network, MML has grown to provide hundreds of businesses and their leadership with a shared learning environment, "field trip" educational events, and numerous networking opportunities. MML features keynote speakers throughout each year who speak on various topics of interest to its community of participants. The organization is supported and sponsored by six companies including Swip Systems, Lopata, Flegel & Company, CMA, Parkside Financial Bank & Trust, Black Twig Marketing and Communications, and Atomic Revenue. For more information, visit www.mmlgroup.org.
###