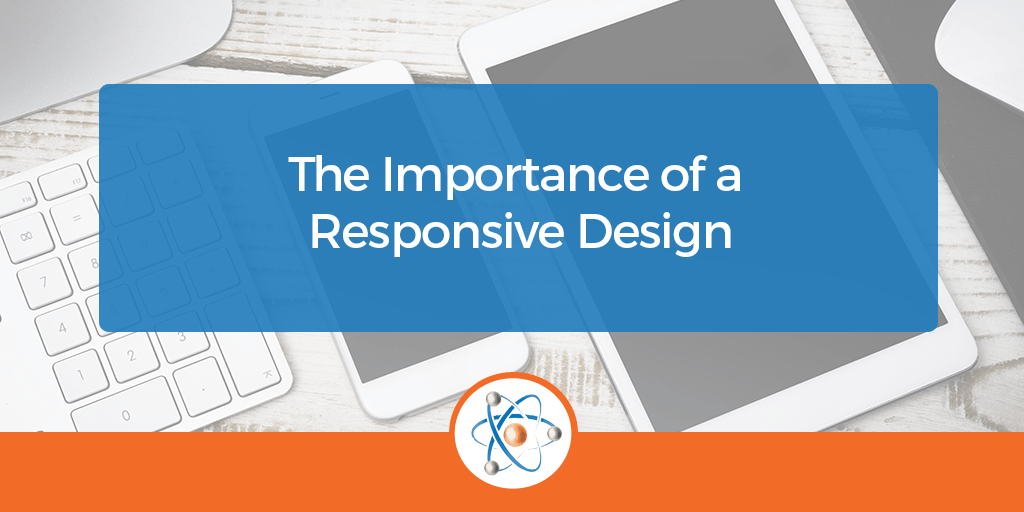 Are you losing over half of your word-of-mouth advertising by not having a well-designed, responsive website? Maybe you're stuck in a pre-2010 website world when shrunken versions of your favorite desktop sites loaded on your smartphone. Those were the good old days, but it's time to get current and increase revenue with a simple website fix.
One-Size-Fits-All Website Solution
Luckily for all of us, responsive web design was introduced in 2010 to fix the shrunken desktop website issue. (It wasn't prevalent until 2015, but we'll get to that later.) Because there were so many different screen sizes, designers needed a one-size-fits-all solution to alleviate them from having to create different versions of the site for every device on the market. Businesses also benefitted from not paying to have several versions of the same website made and maintained.
Responsive design was the solution that saved the day! Responsive design allows a single website to react to the size of a user's device – smartphones, tablets, laptops, desktops, watches, and so on – with one URL and one content source. A responsive website has a fluid and adaptable layout that adjusts according to screen size, which provides the visitor with an optimal browsing and interacting experience from any device.
Get Visitors to Stay, Engage, Convert
The goal of any business is to increase revenue. The lead generation, sales conversion, and customer advocacy need to do this consistently. Often, it starts on your website. Over two-thirds of buyers have already done their research before they ever contact a company. Therefore, it is critical to have a website that instantly motivates people to stay, engage, and convert. Plus, you must do it on a site that catches the eye on all devices. In fact, 63% of retail site visits are from cellphones.
According to research published by SWEOR, 38% of users will completely stop interacting with a site if its layout is unattractive. 57% say they won't recommend a website that's not mobile-friendly, and 88% are less likely to return to a site after a bad experience. Don't let this be your site.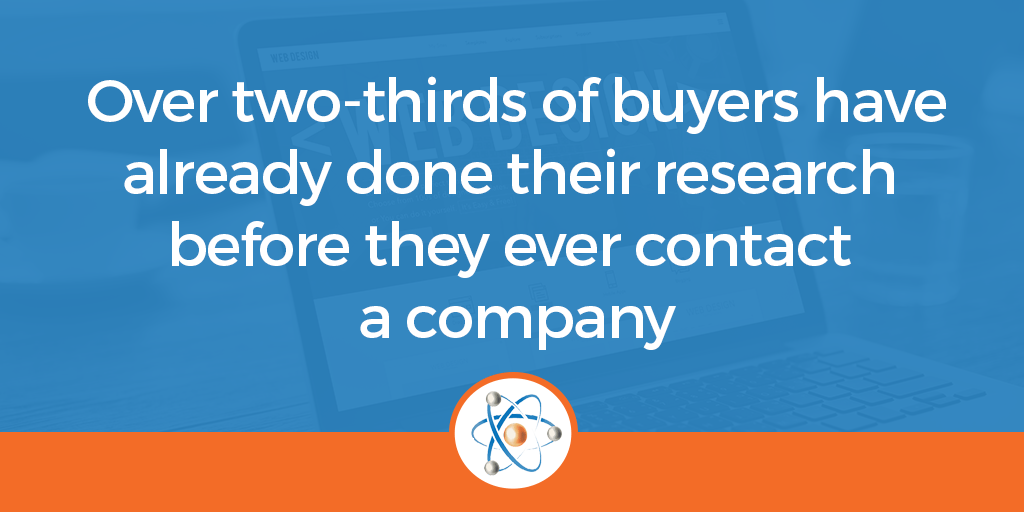 Responsive Design & Google
Back to 2014 – that's when users started to access the internet from their mobile devices more than their desktops. As a result, Google reacted. They rolled out a change to their search engine algorithms that used a site's mobile presence as a ranking factor. The movement took hold in 2015 and was dubbed "Mobilgeddon." Mobilegeddon means that sites not optimized for mobile-sized screens would experience a decline in their search rankings. On the other hand, a mobile-friendly website with responsive design gained better visibility and higher Google rankings.
What does this mean for you? It means that if your website offers a fluid mobile experience, your business will show up above any Google listings pages without mobile-friendly design. Thus, clients and customers will see you before your competitors. Plus, a single responsive site versus separate sites for mobile and desktop reduces the likelihood of duplicate (and sometimes varying) content. Like it or not, Google holds the key to the gates of web-based traffic. Why not utilize simple website solutions to maximize search engine optimization and customer growth?
Why You Need Responsive Design
In 2018, 58% of all site visits were from a mobile device, and that number continues to rise. It's easy to see that if your site is not responsive, you will lose customers due to a simple flaw. There are also other benefits to responsive design like visitor experience and advocacy that will benefit your business as well.
When you have a website with a responsive design, it not only loads faster but results in lower bounce rates. Customers are encouraged to stay on your site longer and return to your site more often because of their remarkable experience. New customers will be impressed, and returning customers will love coming back! Some will even tell others and become a built-in sales force that generates revenue and costs you nothing.
In the end, responsive web design is also easier for you as the owner. You only have one website to look after instead of several different ones adapting to each screen. Additionally, content, analytics, and reporting are all centralized in one spot for easy access. It's a win-win for the company as a whole and everyone interacting with your website.

The Future of Responsive Design
We are likely only at the beginning stages of responsive design, so it's more important than ever to get on board now. We are moving forward into an era of more and more devices with more and more screen sizes. We can access the internet from virtual reality headsets, AI, and other devices. These advancements mean that we must recognize how important responsive design is in the digital operations, marketing, and revenue world.
Businesses simply cannot make money without customers, and customers won't come unless you provide the most comfortable and most enjoyable consumer experience available. No one knows where the future is taking us, but as responsive design continues to evolve, your website will be ready!
Where Do You Turn to Optimize Your Website?
At Atomic Revenue, our mission is to launch revenue through the discipline of revenue operations. Reaching this goal is only possible when there's customer advocacy. Customer advocacy rests in the hands of your lead generation and sales conversion efforts. It comes from the right digital operations, customer service, marketing, account management, and business operations activities all working together to exceed customer expectations.
Sometimes, it's as simple as expertly updating your website to launch measurable growth! For more information about this blog or to get a free revenue assessment to see how you can maximize your efforts and grow your business, contact our team today.
Hanna Landis is our full-stack expert web developer at Atomic Revenue. She develops and maintains leading-edge, user-friendly websites that help generate revenue for our wide range of clients.