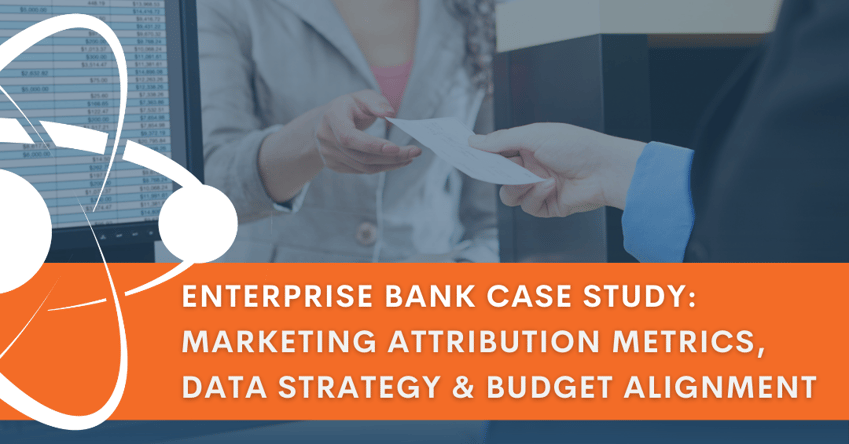 Enterprise Bank & Trust was founded over 30 years ago on the idea of serving the lifetime financial needs of privately-held businesses, their owner families and other success-minded individuals.
Karen Loiterstein of Enterprise Bank came to Atomic Revenue for assistance with Marketing Attribution Metrics, Data Strategy and Budget Alignment. Read on to find out how we made it happen and why we took the steps we did.
Why Atomic Revenue?
Businesses today have more data than they know exists, more data sources than they've considered, more data opportunities than they've pursued, and more data gaps than they will ever discover. This was the diagnosis for Enterprise Bank as well.
"The banking market has changed, and our industry must adjust to a new business environment where:

Customers are less loyal to a local physical bank branch as online banking services trend upward;

Customers value "good technology" over "good relationships" with their banking representatives; and

Customers easily self-educate to compare best rates which puts pricing pressure on fees and profit margins.

We must change our marketing and sales practices to differentiate commodity products in saturated markets. As a business bank, we face additional pressure for marketing campaigns in the areas of sales validation and sales enablement because 57% of a business buying decision is now made before engaging a sales rep (Gartner)." - Research from EBT staff interviews
What Atomic Revenue Did
KPI Management Program
The marketing department at Enterprise Bank, under Karen Loiterstein's leadership, wanted Performance Management and Budget Accountability data to accomplish key objectives.
Measure and manage the effectiveness of marketing campaigns and initiatives.

Establish and report attribution metrics for accountability to the Board of Directors.

Make data-driven decisions about budget development and usage with a focus on ROI.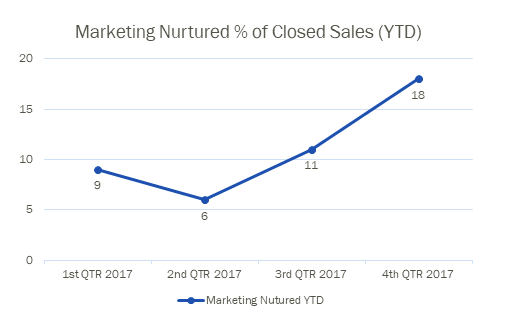 Atomic Revenue developed a manual data dashboard to report marketing attribution metrics to the Board of Directors. This was a complex process of gathering data from multiple sources, calculating out anomalies and variance, while building reliable metrics for benchmarks and quarterly performance monitoring. This allowed for us to assist Enterprise Bank with:
Guiding Budget Structuring Aligned to Metric Impacts

Reducing Labor for New Quarterly Reporting Cycle
Advising Data Strategy
ROI
With the help of Atomic Revenue, the Board of Directors of Enterprise Bank and Trust approved a 33% budget increase supported by data-driven decisions & performance accountability.
"When I met Atomic Revenue, bank leadership was happy with our traditional marketing but we had no marketing attribution data. Without performance benchmarks, we cannot measure effectiveness or return-on-investment of marketing budget. The market required a shift away from traditional marketing campaigns, but credible ROI metrics would be necessary to measure the improved impacts on buying behavior. This is the problem that Atomic Revenue solved for us." - Karen Loiterstein, Sr. VP Marketing
After completing the Diagnose and Resolve phases of our services we move on to the final phase of our services: Optimization. During this phase, we are working with Enterprise Bank to:
Fix Data Quality & Organization

Augment with External Data
Automate Metrics Dashboard
Learn more about our KPI Management program, and schedule a meeting with our team to see how our team can assist you.
Our Thoughts: This is just one of our many customer success stories here at Atomic Revenue. If you'd like to be featured in one of our case studies, then contact us right now to see what expertise and solutions we can provide to lead you through revenue operations.