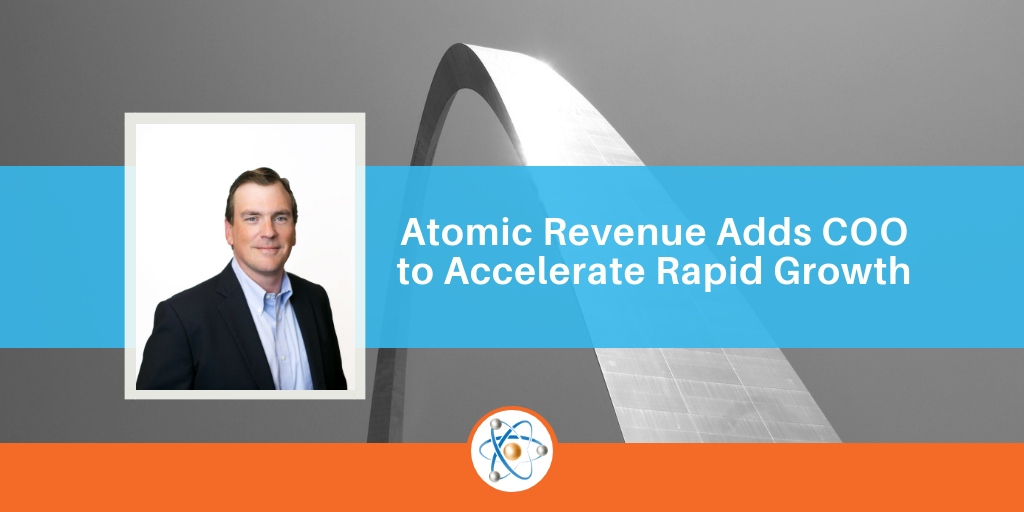 Atomic Revenue announces the addition of Brian Peterson as Chief Operating Officer (COO) as of July 1, 2019. After years of creating growth for other companies through its proprietary revenue operations formula, Atomic Revenue is experiencing its own rapid growth, which opened the door for Peterson to join the executive team and help shape corporate strategy.
Brian Peterson Becomes COO of Atomic Revenue
Peterson brings decades of successful operations, finance, and accounting experience in many industries including technology, manufacturing, healthcare, and consultative services with various size companies, from start-ups to multi-national corporations. His role at Atomic, in cooperation with the leadership team, is to help establish, facilitate, and implement internal policies and procedures in the areas of:
Revenue operations
Financial management
Inter-departmental flow
Forecast modeling
Resolution of complex issues
Customer advocacy goals
When asked about his new role, Brian said, "I am excited to join Atomic Revenue as it continues to grow its unique revenue operations consulting practice. I have long appreciated the team's data-driven approach and focus on aligning the clients' sales, marketing, and customer advocacy elements to support growth and customer retention."
Peterson is also responsible for CFO-related duties such as forecasting and planning, reporting, HR/staffing, and contracting. He will work with the CEO, Executive Partners, Directors, and entire team to advance the sales, messaging, financing, and strategy elements for the dynamic company. Brian is a CPA and holds an MBA from Washington University in St. Louis.
"Brian's approach to collaboration, inclusion, and strategy exactly aligns with Atomic Revenue's culture and core values," according to Tara Kinney, Chief Executive Officer. "Our entire team agrees that Brian is the self-directed, wicked-smart problem solver that we need in the executive operations role as we continue to grow at an ever-accelerating pace. I am excited about our opportunities with an expanded and fortified operational backbone under Brian's direction."
If you'd like to learn how Atomic Revenue could help your company launch growth through lead generation, sales conversions, and customer advocacy, contact us today for your complimentary revenue assessment.